Toronto's Cafe Shu and Greatful Bread are both owned by young, entrepreneurial women. Cafe Shu, owned by 26-year-old Hana James, focuses on delicious and healthy meals that accommodate people with every dietary restriction, from vegetarians to those who are lactose intolerant and gluten-free. Greatful Bread, specializing in inventive challah (egg bread) flavours from jalapeno cheddar to strawberry cheesecake, is owned by Phoebe Latner (25) and Dayna Zipursky (24). From May 6 to 31, the two food spots are partnering up to bring you the best in grilled cheese sandwiches at Cafe Shu (445 King St. W. inside Totum Life Science). Plus, starting at 11am every Monday in May, the first five sandwiches ordered are FREE! DROOOLZ.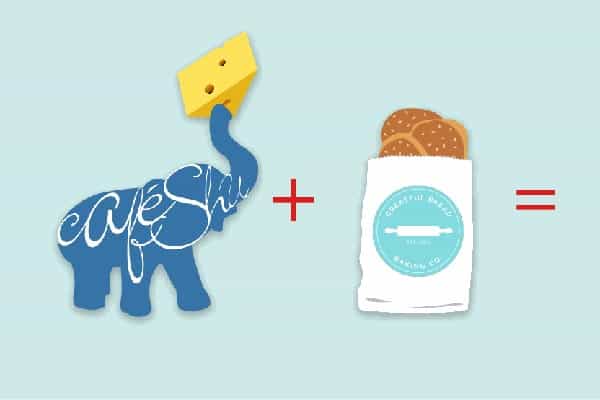 Each week, they'll offer one sweet and one savoury (follow their Twitter for what's being served when). Here are some of the sammies you can look forward to:
Nutella Challah: Banana and Almond Butter
Chocolate Chip Challah: Strawberry Jam and Cheddar
Cream Cheese Danish Challah: Fresh Pear
Jam Challah: Apricot with Brie
Jalapeno Cheddar: Guacamole, Jalapeno-Cheddar
Mediterranean Challah: Sundried Tomato and Feta
Olive Challah: Pesto and Mozza
Tomato Basil Challah: Goat Cheese and Olives

Hungry yet? Us too. We caught up with the owners to discuss their careers, their inspiration for this tasty team-up, and more.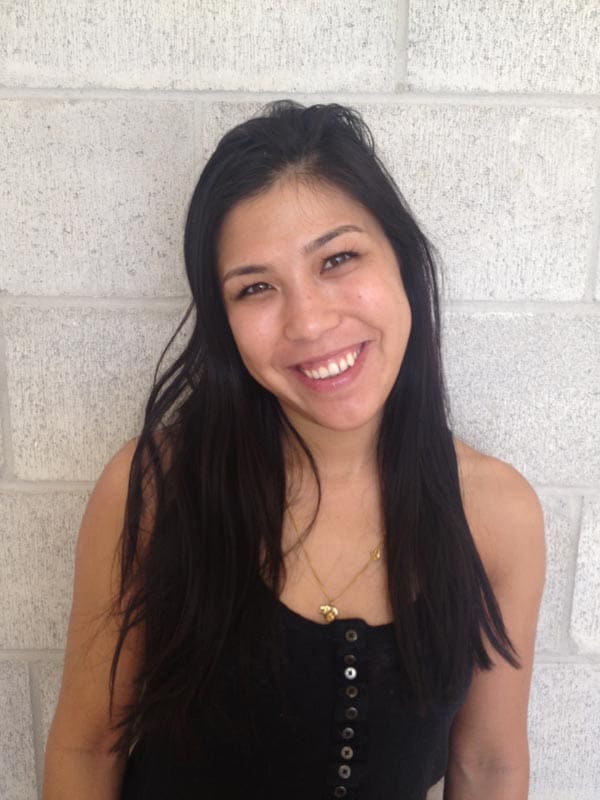 Shedoesthecity: Where did the idea for this partnership come from?
Grateful Bread: The opportunity to work with Café Shu came after a mutual friend suggested that the challah specialties would be a great feature on the Café Shu menu and made an introduction for us.
Cafe Shu: I already had grilled cheese on the menu (and was already using a challah) so the partnership just fell into place. I was excited to be able to offer delicious, original challah in my grilled cheeses.
SDTC: Why grilled cheese? What is it about this childhood classic that we love so much?
GB: To us grilled cheese is a simple yet delicious meal. It is enjoyed by children and adults and is simple enough that it can be made by anyone. There is a feeling of comfort that comes from eating a freshly made grilled cheese sandwich that brings back happy memories. Who doesn't love melted cheese between two pieces of buttery, fresh, warm bread?
CS: It makes us feel comforted and brings back happy memories. I think we can enjoy it even as adults because we can switch it up a little and use more sophisticated ingredients. The sandwich itself still has those nostalgic memories, but it feels fancier.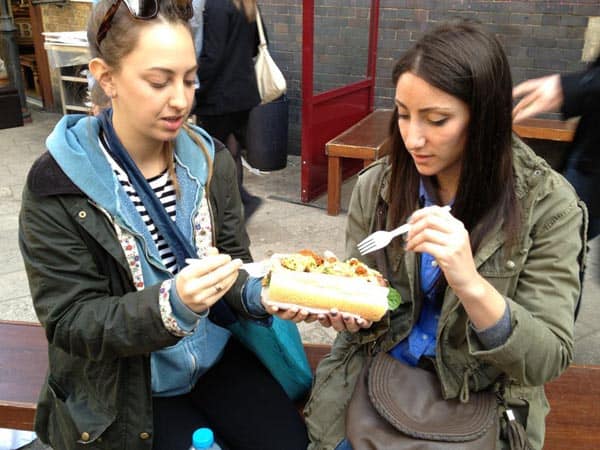 SDTC: What's your favourite thing about food?
CS: The endless possibilities.
GB: Its ability to bring people together from all walks of life and bond over a mutual love of all things tasty.
SDTC: How hard was it to get things off the ground?
CS: It was hard. I was offered a truly unique opportunity to open inside of Totum, which enabled me to open up sooner than I thought. From the time I wrote my business plan to when I first opened wasn't more than six months. When I first opened, it was just me. I was cooking, working the counter, and doing everything else in between. That being said, I had amazing support from my family, friends, business manager, and the Totum staff in general. My first months in business truly were a learning experience. Every day I learned something new about what my customers wanted and how to run my business more efficiently. I was always tired in those first months, but it paid off and I was able to build my team. There continue to be challenges, but the rewards far out weigh the sleepless nights.
GB: Unlike cookies and cakes, yeast breads require many hours of prep time in order for the dough to properly rise. After six months of testing different flavors and combinations, we formulated a list of 10 flavours in both the sweet and savory variety. After perfecting our recipes, the next step was to learn as much as we could about how to begin a baking start-up business from experienced local bakers. We were lucky enough to meet with Dufflet of Dufflet Bakery and Elyse Wahle of Sullivan and Bleeker Bakery. Both women shared their personal experiences with us of building their own baking empires. We came away with some very useful ideas, but the most valuable piece of advice we received was to stand behind our product and "just go for it." 
SDTC: Where did the inspiration for your business come from?
CS: The inspiration for Cafe Shu mostly came from my family and upbringing. My Mum was a caterer for the Big Carrot when I was born, and I was always experimenting with food at home. The Asian and South American influences from my background always gave me different ingredients and dishes to play with. I wanted to be able to share this with others. I have also always had a focus on healthy, whole foods and I wanted to show people that healthy food can be just as delicious as so-called unhealthy food. And even though I have a focus on health at the cafe, I also know that there is wiggle room. Not everything has to be rigidly "healthy." I believe there is a range and to be truly healthy you must eat within the whole range.
GB: Phoebe has a family recipe for delicious challah bread. One afternoon almost two years ago, we decided to follow the old method written so long ago. Once we sampled a slice of warm challah just out of the oven we both knew that this was something we would make again and again. No sooner had we finished the first challah that we began to wonder how much more delicious this bread would be with some pesto and cheese. Before long the list of potential flavours and combinations were endless.
SDTC: Do you have any advice for women looking to start their own business?
GB: Although our baking business is still very much in the early stages, we have come to realize that anyone with determination and a willingness to work hard is capable of starting their own company. The most important thing is to have a product that you stand behind, combined with a love for the labour required to make your product a success.
CS: The only real piece of advice I could give is to have faith in yourself. Starting your own business is not easy, but there are so many wonderful benefits. If you truly believe in your idea or product, others will see that.