As you already know, we're very excited to be working with Startup Fashion Week (Oct 6-11) as a media sponsor! A five-day event like no other, SFW combines inspiring guest lectures, conferences, workshops, network events and runway presentations to create an immersive and informative program for entrepreneurs in Fashion Design, Fashion-Tech and Wearable-Tech.
Speaking of the wearable electronics market, have you heard of Ear-O-Smart? If not, prepare to have your mind blown! The world's first smart earring (patent pending), Ear-O-Smart connects to your smartphone, and allows you to monitor heart rate, calories (you burn) and activity level. To find out more, we sat down with Ear-O-Phone co-creator and entrepreneur, Ashlyn Bird.
How are you participating in Startup Fashion Week this year?
I will be guest speaking at the Fashion Tech Forum on Thursday October 8th and Ear-O-Smart will be worn down the runway on Friday October 9th.
What, in your opinion, is overrated in the fashion industry?
This is a tough question. I fall more on the tech side, but from the outside looking in, I would say there is a lot of judgment and pressure placed on designers' sense of fashion and style. I feel like this level of criticism is highly overrated. Fashion is meant to be an expression of individuality. Beauty is in the eye of the beholder and every designer creates fashion that is beautiful to someone.
Where do you hope to see the Canadian fashion industry in 5 years?
I personally would love to see a greater ethnic influence in Canadian Fashion. Being half East Indian and half European, there are parts of both cultures that I love from a fashion standpoint. Thinking about it from the tech side, I'd love to see custom fitted clothing become more accessible with the help of 3D scanners and printers. There is nothing better than a couture dress that fits like a glove!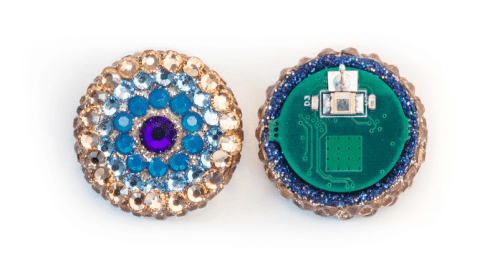 What's been your biggest obstacle in getting your business off the ground, and how did you overcome it?
Developing Ear-O-Smart has had its fair share of challenges right from capital requirements, from the miniaturization of our hardware and aesthetic design of our product, to taking the entrepreneurial plunge while balancing my personal life as a single mother.
Let's face it, starting a company of any kind is going to have its fair share of challenges. In order to overcome obstacles, I think it's important to remember that embracing challenges is what makes you an entrepreneur – we thrive on facing challenges, change, and diversity. When it comes down to it, a positive mindset balanced with passion, determination, commitment and integrity is the foundation to grow a thriving business (of any kind).
What's the best piece of advice you've ever been given?
I think many people are surprised to learn I am only 26-years-old, that I am a single mother of a young child, and that I am part owner of a tech company leading the business end of things. As a result, I find people are often curious as to how I got to where I am today at such a young age and who was my mentor, etc. I have received a lot of good advice over my life that I keep close in mind; however, I would have to say the best advice I have ever been given is the advice I derive from myself. It is very easy to be a product of your environment, it is very difficult to be a product of yourself. I don't say this in an arrogant way, but I have found if you ask 10 different people the same question, you will get 10 different answers, and it can be confusing and overwhelming. I personally like to listen and be open-minded to everyone's advice, thoughts and opinions; but, at the end of the day, I listen to my gut and follow my heart.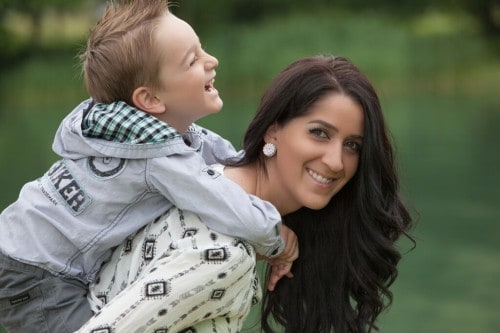 Where do you draw your inspiration from?
My son – 100%. There is nothing more inspirational and motivational than working towards a better and brighter future for him. I hold myself accountable to be a strong role model for him, and for all future generations. My son inspires me everyday and I only hope one day my hard work will inspire him.
What do you hope people take away from the Fashion Tech Forum?
I hope the Fashion Tech Forum sparks creativity and interest in people to either engage with our companies, or to start their own company. There is so much opportunity in Fashion Tech right now, it is literally a booming industry. At the very least, I hope people enjoy all the cool new products and designs being unveiled.
For more info, check out www.startupfashionweek.com, and be sure to follow the action on Twitter @StartupFW and on Instagram @startupfashionweek.