Kristal Clear is an award-winning digital media series now streaming on Prime Video in Canada and the U.S., and you should definitely watch because it's whip-smart and LOLOLOLOL funny.
Did you know selfies kill more people than shark attacks? THAT'S WHERE WE'RE AT, PEOPLE! Whether you're a chronic Instagram poster with 10,000 followers or someone who loves to make fun of influencers, you'll enjoy this hilarious, spot-on, and intriguing critique of our times.
Kristal Clear is a fictional story about a real-life addiction that many of us have. Internet celebrity and "selfie queen" Kristal reunites with her estranged identical twin after she wakes up to discover she's invisible. (THE HORROR!)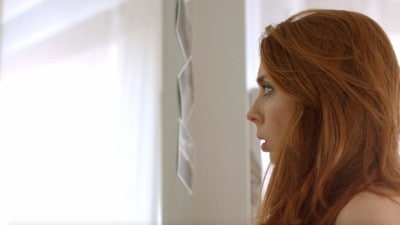 This clever new web series was created by screenwriter Amanda Fahey (Anne with an E, Being Erica), a York University grad and industry one-to-watch who now splits her time between Toronto and Los Angeles. It was directed by fellow York University grad Joshua Demers who expertly guides the series through invisibility shenanigans while allowing character and story to take centre stage.
The twins are played by impeccably by HollyWeb Festival's "Best Actress in Comedy," Melanie Leishman (Todd and the Book of Pure Evil). Melanie is somehow able to give the shallow Kristal a whole lotta depth, bringing both a poignancy and oddball quirkiness to the role that everyone can relate to some way.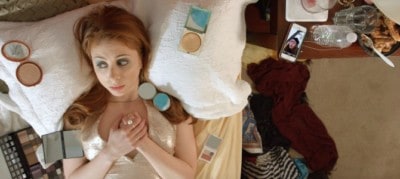 Who are you, really, when you're alone? Why do you need to share this? If it isn't documented, does it even count? These are the deep philosophical questions we hope you ask yourself after watching Kristal Clear.
Congrats to Amanda, Josh, Melanie, and the entire cast and crew of Kristal Clear! We love what you've made, and we can't wait to share it on all our social media channels (because that's how we do life in 2018).