I was a total heart face emoji during my entire time in Seattle. While it was only a few days, I made the most of my time roaming around this v. walkable city and became fast friends with it. Here are 7 times I fell in love:
Walking around with nowhere to be at Pike Place Market
I love walking around markets aimlessly. Pike Place Market is possibly one of the best ones I've found to do this in. The market district covers nine acres of farm and craft tables, stores and eateries downtown with views of the waterfront.
I had a dope vegan biscuit at Honest Scones (if you like scones, this place specializes in a major way – much quality, much quantity of flavours), discovered Tenzing Momo, the West Coast's "oldest and largest herbal apothecary and perfumery" with the most magical vibe (think: witchy books, herbs, candles), and drank an espresso from Ghost Alley Espresso, a truly fab ghostly haunt. You could easily spend an entire day or two wandering around Pike Place market.
Drinking coffee, in general
I had several divine coffee-drinking experiences in Seattle. A lot of people say this is the best coffee in the world and after a week of drinking it here, I would say they are NOT wrong. This is the home of the OG Starbucks, after all. The original café with the original sign, creepy logo and all, is located on Pike Place Market and sticks to its roots, serving only coffee and espresso.
Fantasizing about my real, grown-up home in the Seattle Antiques Market
One day when I travel in style (i.e., have my own jet) I will buy all of my furniture and home decor from the Seattle Antiques Market. It's a treasure trove of clothes, lamps, art, barware and some really gorgeous furniture. Also, so many children's Little Golden Books, which made my heart skip a damn beat.
Happening upon some delightfully ominous graffiti
Seattle is where grunge music emerged in the 80s (e.g., Pearl Jam, Nirvana), and the graffiti I saw here totally captured that vibe, which was cool to see. I love when alleys and buildings capture the spirit of a city.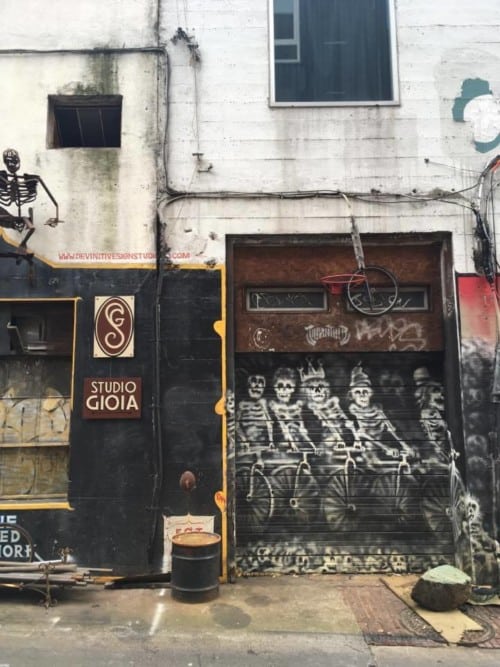 Getting my first palm reading
Behind the hotel I was staying at there was this pink booth in a parking lot with a flashing "psychic" sign. I booked a palm reading with Tabitha, psychic reader, advisor, and master spell caster, and spent some time in her small, crystal-filled hut talking about my past and future. She was really focused and smart and gave some solid advice. If you ever stay at the Hyatt in downtown Seattle and could use a moment of spiritual guidance, give Tabitha a call.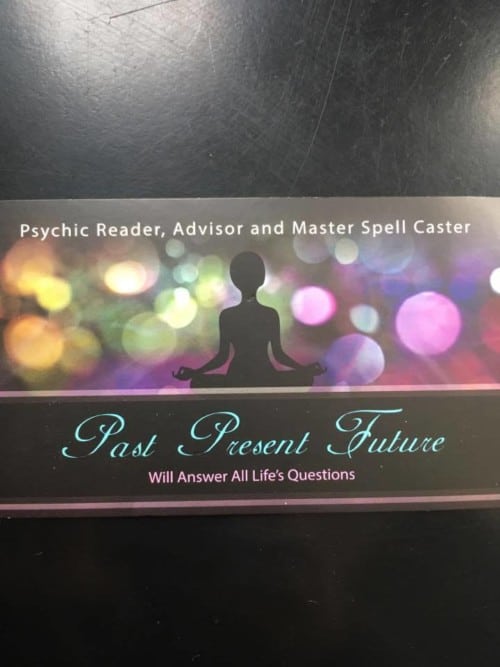 Sampling beers at Teku Tavern
This place is a beer lover's DREAM. It has fifty taps for draught and twenty-nine sections for craft bottles, and a chill, indoor-picnic vibe. Here, I learned that my all-time FAVOURITE beer, Delerium Tremens, actually has a bunch of different varieties and I NEVER would have known.
Just feelin' myself staring out at the waterfront
Stopping for a mindful moment here on the waterfront on a misty (very characteristic for Seattle) day was a really nice, water-peering travel moment – you know those, right? There's so much history here and it's easy to feel part of it when you're just walking around the city. Seattle is inviting AND exciting and totally made me feel all life-loving.