From the back office to behind the kitchen, we're celebrating Mother's Day this year with a special ongoing feature: Drake Moms. (Not to be confused with Drake's Mom.) (Maybe next year.)
We've heard from Abby in PR and Ana from Corporate Services, and now we're getting personal with Chef de Cusine Alexandra Feswick, who balances fast-paced life in the kitchen with her sweetie pie eight-month-old, Reed.
Perhaps because their hands are often in the dirt, planting veggies or picking herbs, but I've often found that people who work with food are particularly grounded, and Chef Alexandra Feswick confirms my theory with her down-to-earth advice for new moms. 

Your best advice for new moms:  
Don't get wrapped up in what your baby "should be doing." As quickly as they start things – both good and bad – they'll end them too. The best thing you can do is to love every minute. I've found it's especially the rough patches that lead the way for miraculous changes.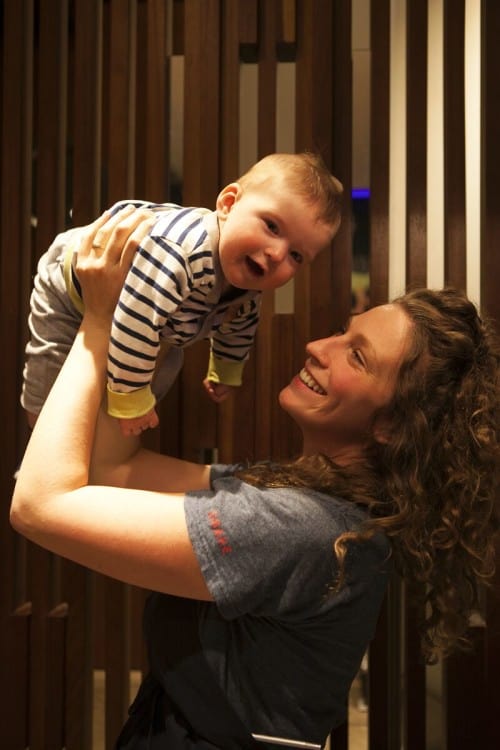 What is one of the greatest lessons your mom taught you?  
One?! My mom has taught me so many great lessons, but the one that has definitely influenced me + made me the person I am today is to always give it your all and to be proud of what you do. If I can instill that in Reed, I have faith he'll be alright!
What have you recently learned from your child?
To enjoy my life and not allow myself to get lost in the grind. There's nothing more humbling or exciting than watching a baby explore the world for the first time. It's definitely caused me to re-evaluate what's important.
What family activity do you really cherish?
I love our bath and bed time routine. Not only is it what made me sane after the first couple of crazy months, but also the bigger Reed gets the more I cherish all the cuddles. Plus, we read a story every night – that's probably my favourite part.
If your kids are old enough to talk, what do they say about the Drake?
I hope Reed will be proud of what I do for a living and sees what I do as an example of choosing a career that above all makes [you] happy – money will eventually come as a result of doing something well. If he could talk, he'd thank The Drake for being such a loud bustling place – it's most likely the reason he can just about sleep through anything – all that time in the womb running around a kitchen, being surrounded by the clanking of stainless steel.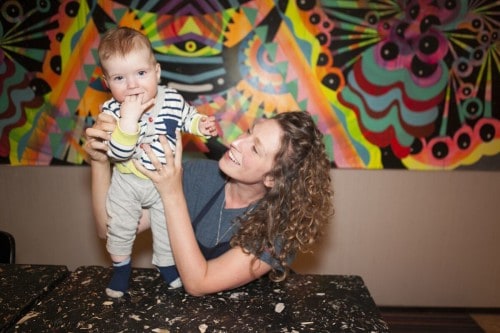 What is a recent accomplishment that you're proud of?
Reed's still quite small – the first time I heard his heart beat was the proudest moment of my life… then he was born… then he rolled over + began to sit up on his own… then started clapping his hands… now he can get up on all fours – nearly ready to start crawling. Every day I watch him grow makes me so proud I could die!
Which children's books are favourites in your home?
Oh, the Places You'll Go, Dr. Seuss.
How do you introduce your kids to cool culture?
Although I struggle to be cool myself, I bring Reed everywhere I go. I've been trying to introduce him to things that will keep him well-rounded right off the hop. In Reed's short eight months, he's eaten pancakes in the middle of a field during a frosty maple syrup harvest; he's toured the AGO; he's even had lunch at The Good Sheppard…not to mention I keep him cool with all the killer baby swag at The Drake General Store [This isn't a shameless plug – it's actually true].