Jaspreet Sandhu is Director of Loyalty and Engagement at the Toronto International Film Festival. She is responsible for ensuring the sustainability and growth of TIFF's membership, individual giving programs, and operations. She also chairs several internal committees, including Revenue Generators, the Board-run Philanthropy Committee, and sits on the newly created YP group – TIFF Connect.
We caught up with Jas this week.
SDTC: Can you describe your education/career trajectory to us?
JS: I suppose the main theme of my career and my educational pursuits has been to never accept the status quo and always try to find ways to reach a 'smarter' place.
At TIFF that means ensuring there is a commitment for continuous learning. It's very easy to become complacent. I find myself wanting to address or solve for any problem or challenge that comes my way – which keeps me learning, which keeps me hungry. It means it's easier to absorb new portfolios over time too. Over my career at TIFF, I've done everything from government relations and fundraising, membership appeals, operations design, creating smart on-boarding resources, to running our members' lounge!
This passion, along with a couple of degrees, has helped me to obtain the right skills, knowledge and tools to be a transformation business leader. More and more, my focus has been on being a strong coach to build an empowered team that is capable of delivering goals.
What do you do at TIFF?
There is no typical day at TIFF, which is why I love working there so much – but in a day, I will generally have a one-to-one with a direct report and with my boss, track sales reports status, have planning meetings about results from the TIFF Think Tank (a very neat and innovative group in our membership) and how to action the information, plan around benefits improvements for our members with sister departments, review key sign-off pieces that come through, and have partnership discussions.
You've worn a lot of hats throughout your career and still have time for volunteer pursuits. How do you decide what to focus on at any given time?
It's a dance I'm still trying to figure out as I end up having to continuously reprioritize my goals.
Wearing multiple hats is what makes the role so challenging yet interesting. I am able to focus on my core responsibilities while developing skills to support cross-functional departments. As an organization we try to foster a working culture that is able to share ideas, successes, challenges, solutions and lessons learned, all which helps to integrate departments throughout.
Over time, I've learned to be better at work-life balance and really have to remind myself self-care is a priority! For a while I wasn't volunteering and it was a missing piece to being connected with a broader community. Volunteering is very important to me because I love to learn, so being part of things like Ascend Canada (a Pan Asian Leadership group where I've signed up as their volunteer Marketing Director) or participating on the Canada Marketing Association Council for Customer Experience, selfishly allows me to be part of other organizations, meet such great and passionate people, and get to share what's worked in my experience to push the envelope in other environments.
I am a huge believer in mentorship as well; again, no one should ever have limits placed on them and connecting with a broader community constantly reminds me of that. If I can help someone else realize that for themselves, I'm leading a fulfilling life.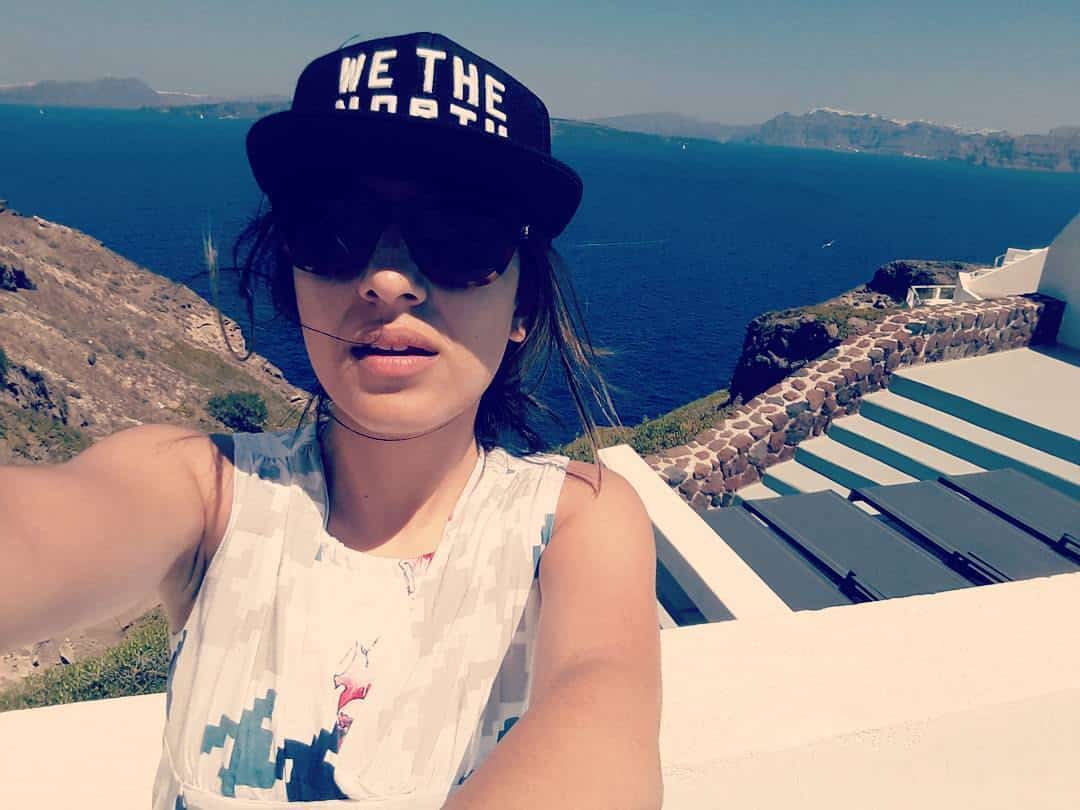 What is some advice that you've been given in relation to life/career that's resonated with you?
I remember calling my sister complaining about something at work. She stopped me on the call and asked, "What's happening with your work?" I didn't know what she meant and kept babbling. Again she stopped me and gave me piece of advice that I remind myself when I don't see the bigger picture and it was: it's easy to get distracted, and it's easy to get caught up in whatever is happening in the office, but ask yourself how you are advancing the portfolio you've been entrusted with. Are you improving upon the design? Are you reaching your goals? It was sort of a variation of "keep your nose to the grindstone" meets "you do you." Focus on the work, not the hearsay.
What do you wish you had known when you were starting out?
You are only as limited as defined by you. The world of possibility is up to you. Don't be scared to challenge the status quo. It's okay to be to be yourself and vocalize your thoughts and questions. Always do what's right for the organization and the other chips will fall in place. Don't be sorry for being hungry or learning.
The second piece of advice, especially when you see the game of "not my monkeys, not my circus," is that being a leader doesn't occur in a neat package. No one really ever says in situations, "You know what we need is a leader." You learn patience in frustrating environments; you learn leadership when people/systems/issues need someone to step up. Be the one to step up.
What is the best part of your current position?
Easy – the people we serve and the team I have the privilege of working with. They are bright people who all see the huge potential of the organization and are always willing to push the margin.