Sensual, erotic, and plain stunning: Nicole Garcia's From the Land of the Moon, which was an official selection for the Cannes Film Competition, is this summer's steamy cinematic romance.
Gabrielle (Marion Cotillard) comes from a small village in the south of France, at a time when her dream of true love is considered scandalous and even insane. Against her will, Gabrielle's parents marry her to José (Alex Brendemuhl), an honest and loving Spanish farmer who they trust will make a respectable woman of her.
When Gabrielle is sent to the Alps to treat her kidney stones, André (Louis Garrel), a dashing injured veteran of the Indochina War, rekindles the passion buried inside of her.
With this newfound love, Gabrielle yearns to run away with André, freeing herself from a marriage that seems to imprison her. This time, she's determined to follow her dream.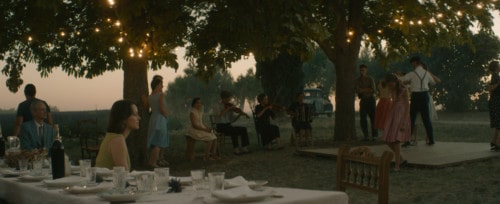 We are HUGE FANS of Academy Award-winning Marion Cotillard, and French period pieces always leave us dreaming and lusting. Who's with us? Enter to win ROE passes!
There are THREE WAYS to enter to win ROE passes to From the Land of the Moon:
IG: LIKE + COMMENT on our From the Land of the Moon posts.
FB: LIKE + COMMENT on our From the Land of the Moon contest post on Shedoesthecity's Facebook group.
Twitter: Tweet "Mais oui, @shedoesthecity, je t'aime Marion Cotillard! Please send me to From the Land of the Moon! #LeCinema"
From the Land of the Moon opens in theatres on July 7th. Watch the trailer now.