Imagine inheriting a gorgeous mansion and filling it with your friends and family to try out communal living. How well would that go? What do you think would happen? SEX and DRAMA.
Set in 1970s Copenhagen, the new film from lauded director Thomas Vinterberg (The Celebration, The Hunt) focuses on a well-off professional couple (Trine Dyrholm and Ulrich Thomsen) who, upon inheriting a large house, decide to experiment with communal living, which was all the rage in Scandinavia at the time.
Energized by the era's relaxed taboos, the couple assembles a diverse, rather motley crew of cohabitants and embarks on their adventure, but when infidelity enters the mix, both the commune and the marriage at its core begin to unravel.
With housing prices at an all-time high, the idea of a commune is not so farfetched. Beyond stellar performances and dark twists that Vinterberg is known for, we're excited to take in 111 minutes of 1970s Scandinavian fashion.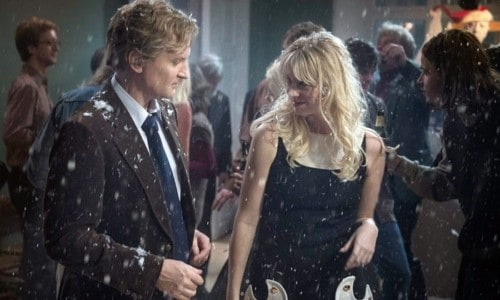 CONTEST!
Because we're pretty sure you'll dig this film, we're giving away FIVE ROE (Run of engagement) passes for
The Commune
!
There are three ways to enter!
On Instagram: We will be posting a photo for The Commune; to enter to win, LIKE + COMMENT under our post.
On Facebook: LIKE + COMMENT under our FB post for The Commune.
On Twitter: Tweet: "YES @shedoesthecity + @pnwpictures, I'd love to see #TheCommune at @TIFF_NET!"