Solo travel, if you've ever had the pleasure, can be a supremely empowering experience.
It wrenches you out of your comfort zone and forces you to rely on yourself. It's a great way to learn about others, and more often, about yourself. In the spirit of International Women's Day, we celebrate the solo trip as a great way to increase your sense of personal autonomy and self-reliance.
We chatted with Urban Adventures' Guide of the Year, Nikki Padilla, a strong advocate for the road less travelled.
SDTC: Can you tell us a little about yourself?
I'm originally from Queens but moved around when I was older. I came back to go to The New School and have been here ever since. I'm now the 4th generation living in the house my great-grandmother bought. I think leaving the city really made me appreciate how incredible it is. All of my friends and family here are way more jaded. I think it makes me a better guide as well because I can understand where people are coming from when they look at the city and say. "This is nuts."
I got into guiding because I loved to travel and I would always be badgering the guide for their favourite meal I should eat, or if it was okay for me to go to a restaurant by myself and read a book, or if the neighborhood where I was staying okay to get back to at night. As a guide, I can be that local for other people. I love sharing my city and its history but I also encourage them to share with me their plans for the whole trip – what they want to see, what foods they're looking to eat – and then I can tell them what to expect. A big one is pretzels. Everyone wants to eat a NYC pretzel but I think they're pretty bad. You can tell they've been defrosted and have way too much salt. I wouldn't waste my carbs on a pretzel – a hot dog, however, is totally worth it!
Another tip I always make sure to tell people is how to be conscious of the locals. You're on vacation, and that's wonderful, but all of the 8.5 million people who live here are not, and they're probably in a hurry. I point out that the sidewalks are our streets. If I were to go to St. Louis and stop my car in the middle of the road to take a picture, that would be considered crazy. So if you try to stop in the middle of the sidewalk, you're probably going to get moved out of the way. Just step to the side so you can take your time and get that shot. Also try to read your audience. If you need directions, asking the person running down the street, obviously in a hurry, probably isn't going to get you a helpful answer. On the subway platform though, where everyone's just standing there waiting, you'll find New Yorkers completely willing to give you directions and advice. NYPD street cops are always great options to ask for directions and even food recommendations (plus you'll get to hear that famous NYC accent).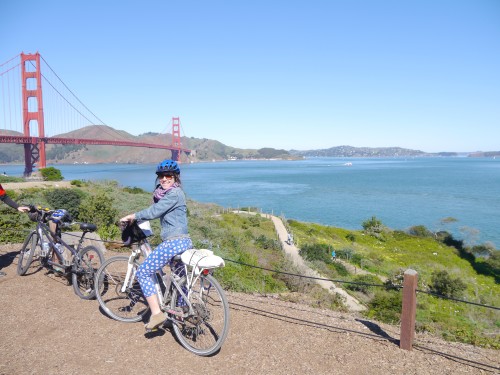 Can you describe a moment where you knew that this was the profession for you?
After college I worked for a company escorting Americans on vacations in Italy. I had lived there for a year so I knew the country and the culture really well. I was shocked to see how resistant some of my clients were to Italian culture, which is not THAT exotic if you really think about it. They saw the things they did as 'wrong' as opposed to 'different.' Things like not putting out cheese on the table when you're having pasta, or beaches with rocks instead of sand. For me, travelling creates empathy and understanding and it was such a wonderful opportunity to gently open clients' eyes. You could see them change from tourists into travellers.
As a NYC tour guide, I think I have the most authority to educate since this city is in my blood and I love that opportunity to show what's different and why.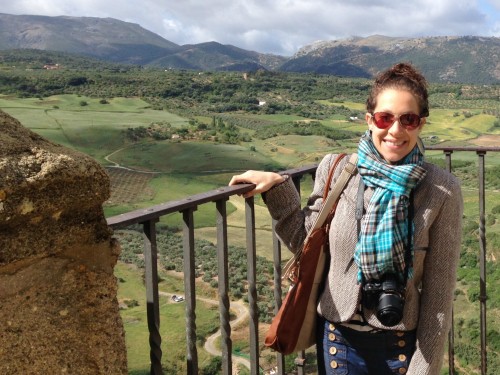 Can you describe your most memorable moment while travelling solo?
I was once completely ditched in Romania. Studying abroad I tagged along with my roommate as she went home for our fall break and she apparently decided that it was far too much work to be constantly translating for me and explaining to me what was going on. She'd sleep in until noon, then lock herself in her room until she went out, coming back in the early morning. Her parents and grandmother were wonderful but spoke pretty much no English so there wasn't a lot to be done about it.
My saving grace was that her house was within walking distance to the city center in Timisoara. I would walk every morning and just wander around, take pictures, go into shops and try on clothes. English wasn't widely spoken (I think people were just embarrassed to use it badly), so I mainly ate at McDonalds because I could at least read the menu.
The most amazing night was when a friend of hers who spoke some broken English took pity on me and offered to take me with her to her salsa lesson (my roommate, of course, opted not to join). It's important to note that I absolutely LOVE to dance salsa. Being Nuyorican I grew up dancing and I just love how popular it's become all over the world. I can go to almost any country, find their salsa club, and it just feels like home to me.
So this friend came and picked me up. At the class I told the instructor I was Puerto Rican and he made a really big deal about it to the class saying that I was a 'real salsa dancer' (I think they gave me more credit than my actual dance skills were due – I certainly wasn't much better than anyone else in the class!) Everyone was so friendly and so gracious to attempt to speak to me in English, even though through dance, any language barrier subsided. Afterwards, they invited me to a salsa party at some bar where they bragged that I was Puerto Rican. I don't think I sat down for hours, everyone wanted to dance with me (hopefully I wasn't too much of a disappointment!) It was probably the best night ever.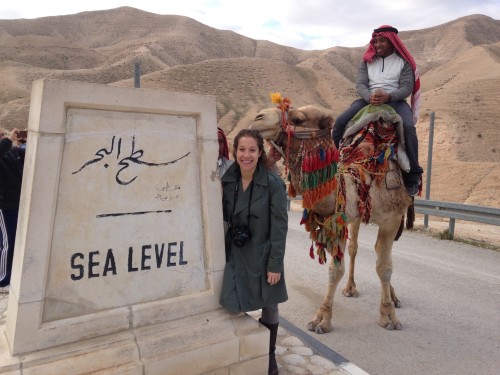 In terms of feminism, what more needs to be done?
For simplicity's sake I consider myself a feminist but I'm definitely more of a non-binary-genderist if that could be a word. I think we've pretty damaging in the way we raise children in the United States to fit a very specific feminine or masculine box.
I think we need to get rid of gender-specific cultural things like 'boys don't like pink' or 'girls aren't very interested in cars.' Of course personalities develop that way but that's because we're raised in a society that has very clear restrictions for what the personalities of each gender should be like.
In the United States, I think we need to get rid of 'boy' and 'girl' stuff from a young age. At the beginning this might have to be forced so that it can eventually become normal. Like making pink a colour that's seen thorough a classroom for boys and girls (like standard notebooks or pencils) and making sure that there's both a female and male scientist for career day.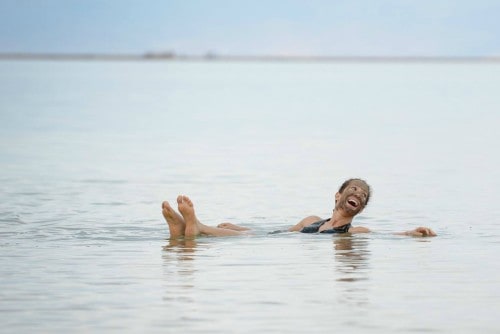 I'm a looking to go to NYC for a weekend trip. What should I check out?
Definitely the High Line Park. You can start at the Northern end, stop off at Chelsea Market for lunch and then finish at the new Whitney Museum followed by aimless wandering in Greenwich Village.
Gantry Park is pretty amazing in nice weather. It's probably the best view ever of Manhattan, and then you can take the East River Ferry down to Smørgasburg to eat.
A nightlife tour is a great idea if you want the experience but don't want to go solo and have guy after guy approach you. NYC Urban Adventures launched a Craft Cocktail Tour through the East Village, which is fun because we hit a bunch of really fancy craft cocktail spots that would cost a small fortune to drink at each on your own. There's also a Craft Beer Crawl through Williamsburg, which is just a blast. People on that tour are always down for a good time and you get so much beer!
Urban Adventures is about a new style of travel experience for those who want to get off the beaten path and really connect with a destination. This IWD, Urban Adventures will be taking the #PledgeforParity by marking down  tour prices by 26% to reflect the gender pay gap. Read more about Nikki and other inspiring female adventurers here.