Rita Liefhebber knows a thing or two about working in the fashion industry—she's been working in it for almost half of her life, after all. From being whisked away to New York be a model to starting her own clothing line in Toronto, it's safe to say that Liefhebber's career is a fascinating one—and she's not even 30 yet. Like, woah. Her designs are reflective of her personal style, which she describes as "ultra comfortable." And before putting every piece into production, she spends a full day in the item in order to make sure it deserves stamp of approval. Her designs are simple and complex at the same time, and each piece is unique because it has been custom hand dyed and made with love. Rita Liefhebber is the kind of lady who we wouldn't mind dressing like, having a career similar to, and owning the designs of—every single one.
Read on and we dare you to disagree.
SheDoesTheCity: How would you describe your designs to someone who has never heard of your line?
Rita Liefhebber: Clean lines. Simple shape separates in hand dyed luxury fabrics.
SDTC: When did you realize you wanted to work in fashion?
RL: It all started when I was 16. Elmer Olsen walked through the doors of Il Fornello on the Danforth and whisked me away from my hostessing job to be a model in New York.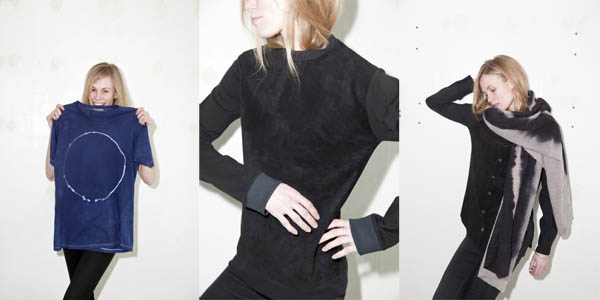 SDTC: If you weren't working in fashion at the moment, what do you think you'd be doing instead?
RL: I would be a dermatologist. I love examining skin and learning about it. I find it fascinating.
SDTC: What are some of your favourite places to go in Toronto? Parks, coffee, boutiques, spas, bars, restaurants? Where are we likely to find you?
RL: Lately I have been spending most of my time in my hot studio as its crunch time working in SS14 samples, but when I do get out I'll go to an art opening, have a BBQ, or go for drinks at Wallflower. For shopping I love Ewanika, Rac Boutique, and Article 27.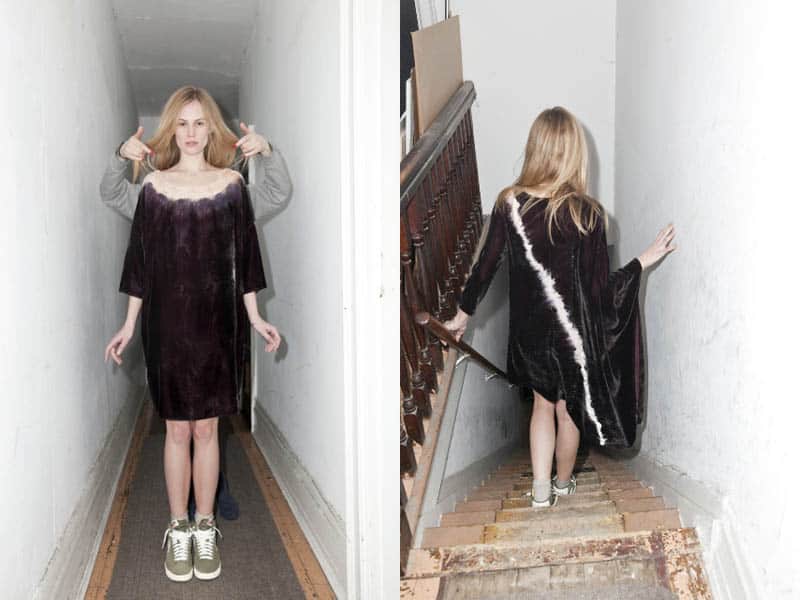 SDTC: What inspires you to create?
RL: I think about myself and my friends and what we like to wear.
SDTC: What distinguishes your garments from others?
RL: I design how I like to dress, so everything is ultra comfortable. I wear every piece before producing it to make sure I can last the whole day in it. I make everything in small batches, and it's all made with care and love. I do all the dying by hand so each piece is special.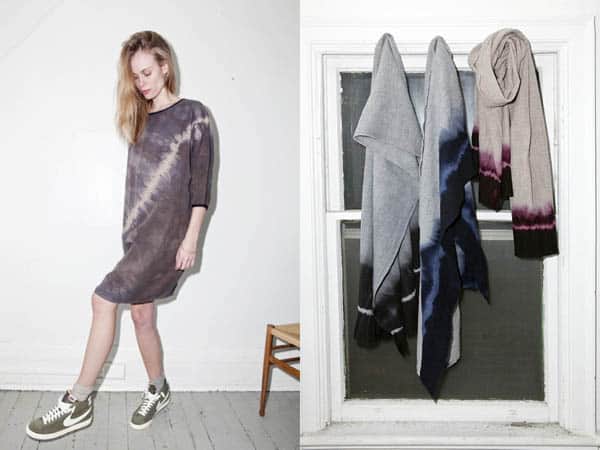 SDTC: What's next for you?
RL: I'm going to New York for a while in August. Time to put my selling pants on for SS14 market week.
SDTC: What's the best piece of advice you've ever received?
RL: "Tits in the wind!" My dad in regards to keeping good posture.
SDTC: What's the best part of being a part of the Toronto fashion industry?
RL: It's like a small town. I have been in it since I was a teenager, so I feel like it's a big extended family.