A few weeks ago, I locked myself in the basement and watched episode after episode of Mad Men: awed by the suave sets, soothed by the steady onslaught of sammies and drinks, giddy from the malapropos sex and slapped sideways in shock from the misogynist office behaviour.
I fell in love fast, but then later that night awoke with a distressing nightmare that I worked in that 1960′s advertising agency environment and every time I tried to perk up with a suggestion for copy got my ass pinched.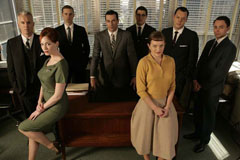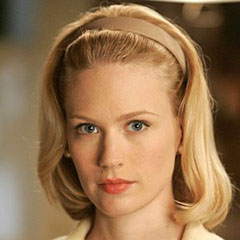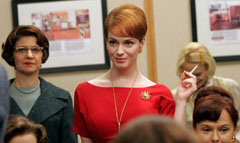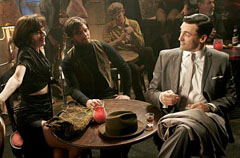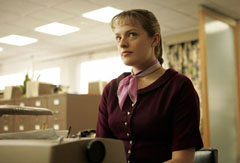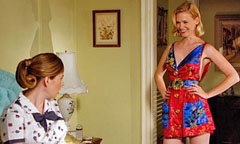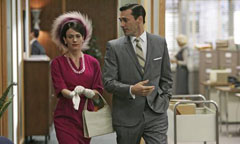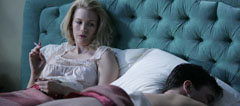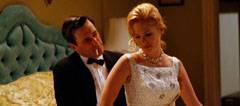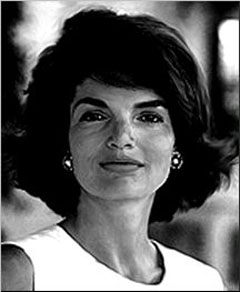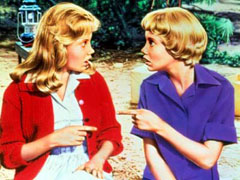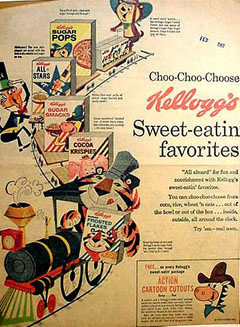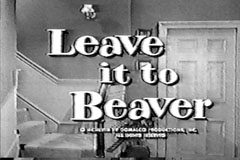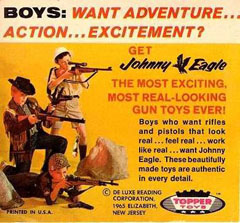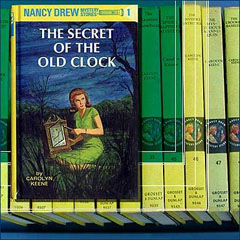 In the nineties we were consumed with light sitcoms like Friends, Seinfeld and Home Improvement but there was a drastic switch come 2000. Our attention diverted to either smut strong reality TV or mind-blowing dramatic series. With The Sopranos audiences discovered a new found empathy in their hearts for butchering, stripper obsessed mobsters, realising that like us – they too have dysfunctional families and panic attacks. With Weeds we have become more alert to the fact that our next door neighbours may have a grow operation in their basement, but this shouldn't hinder us from arranging car pooling to ballet class. Big Love has tempted us into polygamist relationships, or perhaps not, but like all the rest of the mini-series, we have become more forgiving of families where Dad shacks up with a different wife each week. So where do our hearts lie with the men on Madison avenue? It's odd, but I find myself caring about them despite their lying, cheating, and down right disgusting attitudes towards women.
Good TV makes you care for characters that you'd otherwise right off as hoodlums, jerks, assholes, pigs, maniacs and murderers. How easy we are to manipulate.
Beginning its second season last Sunday night, Mad Men is the newest of the TV dramas to capture North Americans with wonder and intrigue.
My understanding of the late 50′s and early 60′s was carved by wholesome productions like Leave It To Beaver, The Parent Trap, Father Knows Best and Davey Crockett. However, I did get snippets from my grandparents that gave insight behind the whole Dick and Jane charade:
"The girls at Mark's office were all sluts. They'd all go out drinking and I was never invited." – Nana commenting on Grandpa's office
"My favourite time in life was when all the kids were young and all the couples in the neighbourhood would hang out and play bridge and dance. Then it all turned bad when everyone started cheated with each other." – Nana again discussing past memories of infidelity. Yikes.
"When a girl says no, she means maybe, when she says maybe she means yes and if she says yes then she's a god damn whore." – Grandpa relaying to me his words of wisdom at the impressionable age of ten.
"YOU DON'T MAKE ENOUGH FOOD FOR YOUR POOR HUNGRY HUSBAND!!"- Nana, last summer at a not so relaxed weekend at the family cottage. Can't he make his own damn sandwich?? Geez.
I remember quite clearly, on their 50th wedding anniversary…about fifteen years ago, Grandpa bought all the grandchildren giant dictionaries with a heartfelt inscribed letter explaining that girls can use dictionaries just like boys. Thank you.
Although the fifties are often referred to as cookie-cutter, family oriented suburbanite bliss – if one pulls back the perfect curtains and looks past the devilled eggs and roast beef dinners; it was actually completely demented. This is partially why we love Mad Men and another strong magnetic force is Mr. Don Draper (Jon Hamm). Lick your lips ladies, he is as hot as they come; Mr. Big – move over.
Ooooh, when he stretches his arm and puffs a cigarette clad in a neatly pressed suit with pensive wrinkled forehead and tight lips….well I'd get down on my knees and shine his shoes, naked except for a Suzy homemaker apron, without prompt or please.
When not drooling over Don, and the rest of the office suits, the shapely women are refreshing to look at. Nowadays, red head busty vixen, Joan Holloway (played by Christina Hendricks) would be considered nearly plump against our string bean celebs like Mischa Barton, Nicole Ritchie, Kate Bosworth, Keira Knightley (the list of anorexic looking female talent could go on for two pages), but nothing could appear more seething with the scent of a woman than when vampish leader of the secretaries sways her tightly packed rump around the desks, bending over to unveil mountainous cleavage. A much welcomed change.
Equally as exquisite is vanilla cupcake-perfect doomed housewife Betty Draper (January Jones). I could spend a weekend at a spa, find the perfect pink dress at Cabaret Vintage, curl my hair and have a professional do my makeup – and still never look as presentable as this dear broad. Although done up like a doll, this poor damsel is stuck making meatloaf and forced to get off against the washing machine as her husband hits the town making love to bohemian artists and exotic ingénues. (so I guess I'm not that jealous after all)
Further, it's fun to watch how unproductive the men in the office are; drinking, smoking, talking about pumping the new girl etc. – I have a huge desire to whack them in the face and tell them how useless they all are. Following that, I'd push them to the floor and make them kiss me. Down ad man, down.
Watching the women, I can't help but feel that in the early sixties you were forced to choose between five types:
1. The guy's girl (meaning the easy one who spreads her legs for half the office in desperate hope of landing a rich husband)
2. The working girl (one level above the secretaries, six levels below the junior guy….will never be sexually desired again and will be the butt of all office humour)
3. The bohemian artist (no hope of finding a husband, but lots of suitors for casual sex and free drinks)
4. The dear wife (viewed as the prize winner but actually knocking back valium while washing the cheap perfume from her husbands dirty laundry)
5. The ethnic (only to be seen by the colour of your skin; the foreign one)
That's it – choose one.
Stupefying, fascinating and layered in smoke, sex and tidy clothes. I can't wait to see what drunken office antics ensue around the newly delivered photocopy machine next Sunday.
http://www.amctv.com/originals/madmen/
Later alligator,

Jen