We teamed up with The Drake Hotel to host a special Mother's Day photo shoot. Twenty-year-old Alesha Bailey works as a food runner at The Drake; she invited her mother Olunike Adeliyi, to join her for a few fun pics on the Sky Yard.
From life lessons they've taught one another to cherished family rituals; their relationship and bond is both inspiring and beautiful.
Best advice for new moms:  
Olunike: My best advice is to relax and create your own flow of how you want to raise your kids. It's impossible to get it right and there is no correct formula. Just focus on them being good people to themselves and to others. And of course lots of hugs, kisses, and sleep. You'll be fine.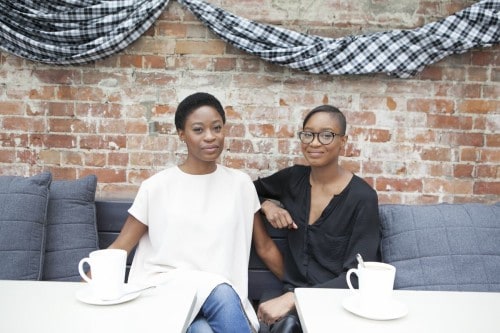 What is the greatest lesson your mom taught you?
Alesha: As a single mother, one of the greatest lessons my mom taught me was the importance of my independence. I was taught from a young age that I could anything that a man can do.
What have you recently learned from your daughter? 
Olunike: I recently learned from Alesha that I did a great job. All the bumps and bruises along the way were worth it. She called me the other day and thanked me for being an unconventional mom. She had to grow up with an artist that was eccentric and childlike. All the traveling, all the struggle, all the art, made both of us solid human beings. Wouldn't change a thing.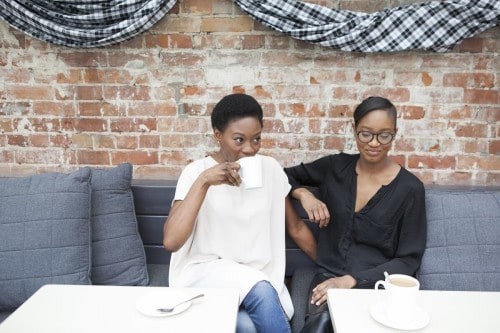 What family activity do you cherish most?
Alesha: My favourite thing to do with my family is go to the movie theatre. We're all huge movie buffs and it's a great way for us to bond. It is a tradition that my grandmother started and that has grown into our favourite thing to do together.
What is something that you are really proud of?
Olunike: Alesha moved out and really claimed her independence. She left home at 17 to study architecture in the UK. I thought she would move back home when she returned to Toronto, but she showed me. It's nice knowing that she takes her independence seriously and is not too prideful to ask for help when she needs it. I miss her dearly though.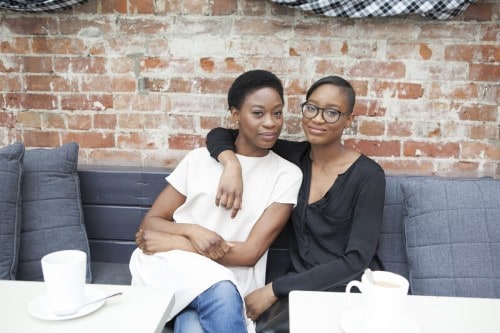 What was your favourite book as a child? 
Alesha: A favourite Children's book of mine is Peter Pan. It holds a special place in my heart because my mother's nickname is Wendy the Wonderer. My mom taught me to dream big and be adventurous, something I'm very thankful to still have.
How do you introduce children to cool culture?
Olunike: I grew up in the coolest era in my opinion, which is the 90's. The hip hop & R&B was off the chain and still is.Alesha was engulfed in it too,because I had her so young. She knows everything I know and more when it comes to art, music, food, etc. We lived in New York City for a few years and we were exposed to cool culture on a daily basis. It's no surprise she gravitated to The Drake.
What is your recommendation for families looking to enjoy life at the Drake? 
Alesha: The Drake is an amazing place to introduce your children to the arts and culture of the surrounding neighbourhood. From live bands and poetry slams to our in house art collection, there is so much to do and see. I started coming to the Drake as a teenager and it has truly helped shape me into a well-rounded individual and artist.