Wow! When Nike decides to host an event, they really flex all their muscles. (Heh.) Seriously though, yesterday the AGO's Walker Court was completely transformed to allow for a high-octane workout conducted by Nike Master Trainers: Eva Redpath and Maris Purvis.
Who attended this super cool event? Nike Toronto invited their loyal fit and fierce tribe of girls to work out beneath the Frank Gehry winding staircase. MTV's Aliya-Jasmine Sovani rallied the crowd and introduced Olympic Gold Medalist Tessa Bonhomme, who is currently training with Canada's Women's Hockey team for Sochi 2014. Needless to say, the energy in the room was palpable and everyone felt pumped to break a sweat and work their hardest.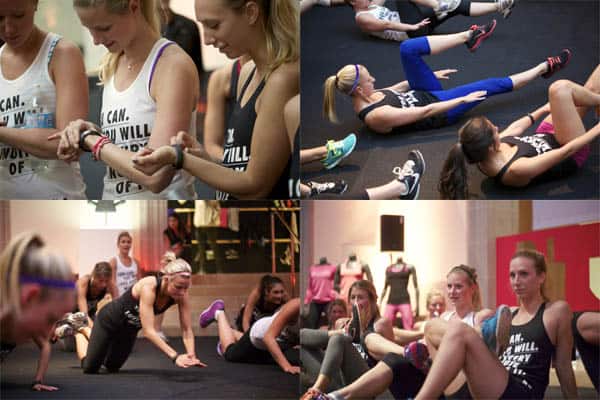 "NTC is about inspiring individuals and having fun while working out and getting results," says Redpath. "Your energy levels will change; the more you work out, the more endorphins will be released into your body. You will sleep better, eat healthier, and your body will start to change—and that's super motivating." She reassures me that the range of workouts suits both first-timers and super advanced women: "Everyone is welcome!"
For me, Nike Training Club is about being part of a movement. It's about healthy choices, pushing yourself, building strength, feeling good, connecting with your body, and having fun. You can do it anywhere, any time, simply by plugging into the NTC app and choosing one of the 100+ workouts available. Also, for the first time ever, Nike is bringing NTC events to Toronto! Starting Sept. 18, Ossington's Academy of Lions will become a hub of NTC core training for fit and fierce women in Toronto.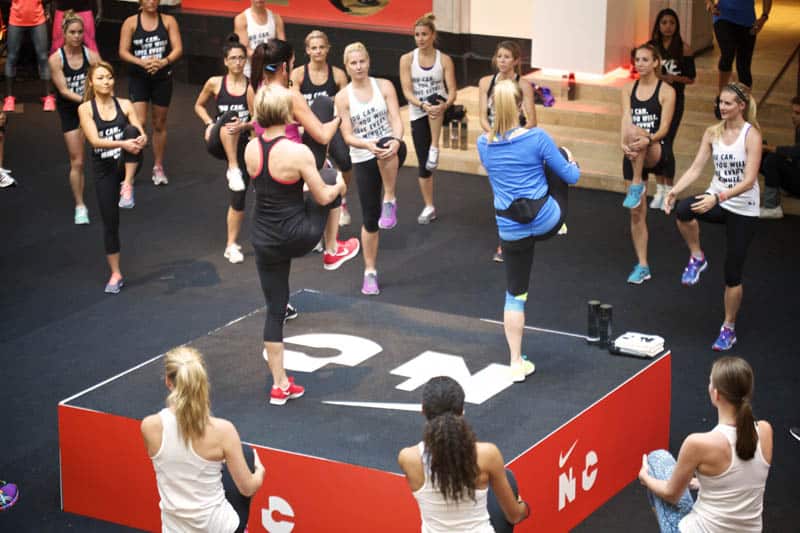 Join the Facebook group, grab your girls, and sign up for complimentary classes! This is an awesome way to experience the #NTC workout and tap into the Nike Toronto community. SO FUN!
P.S. How cute is the gear? Check out the range of Nike fashion here.