That was (as I predicted) so good.
I've been a fan of Niki and The Dove ever since I heard California DJ Goldroom's remix of their song "Mother Protect." Their first album, Instinct, is full of catchy beats and hooks that make energy bubble up inside you (truth). I had to miss their first show in Toronto for some unfortunate personal reasons, so needless to say I was super stoked when I heard they were coming back. Redemption was mine!
Upgrading from the teensy Drake underground of their last show to the slightly-less-teensy darkness of Parkdale's Wrongbar, the two-person Swedish pop band delivered a powerful set. Lead singer Malin Dahlstöm's echo-y voice was pure and kind of haunting, which matched perfectly with Gustaf Karlöf's instrumentals. Dahlstöm donned all kinds of whimsical props, like flashing lights on her fingers, a little plastic ball that lit up, and a flower crown. They played all the best songs from their album, including "Mother Protect," "The Drummer," and "Tomorrow," which had the entire room dancing (shot-out to the long-haired blonde dude at the very front who was bopping and singing along harder than anyone else. You go, boy). Amongst the packed good looking crowd, we spotted k00l Toronto people like Young Empires, Pink Mafia, and Natural Animal.
I'm happy I finally got to see this band—a band that creates the kind of pop music you're not ashamed to say you like—perform live. They were well worth the wait.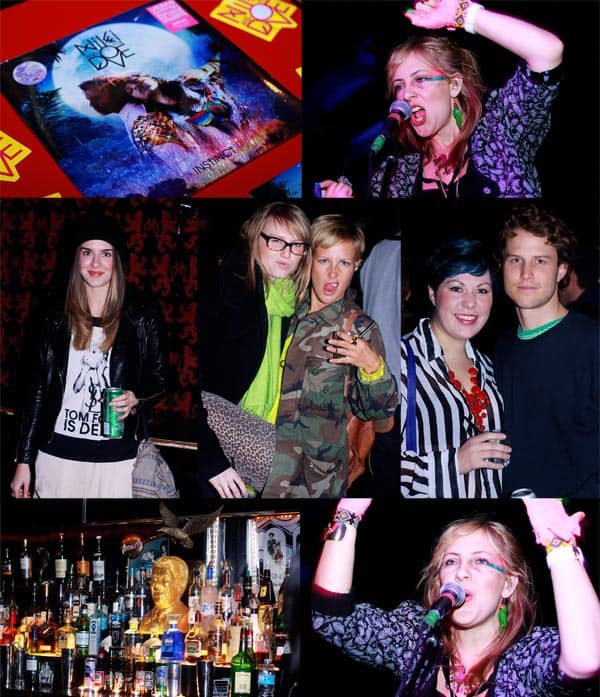 ~ Sara Harowitz