Chekhov's final play, The Cherry Orchard, is coming to Toronto this week. Described as "a poem about life and death, transition and change," the play casts Oyin Oladejo (Star Trek: Discovery) as Lopakhin, a role traditionally intended for a white man. Oladejo was born in Nigeria and now calls Toronto home. We caught up with her this week.
SDTC: When and where do you feel most content?
OO: Definitely not when I'm acting! Going for walks puts me at ease.
Who or what has had the greatest influence on your approach to acting?
I saw my first opera. It looked like they were having mad fun. I wanted to have mad fun for the rest of my life.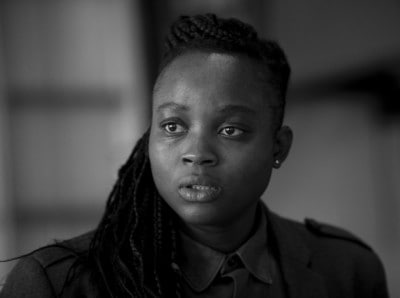 What food/dish always satisfies you?
Sushi.
What film/show has recently wowed you?
Black Panther and Call Me By Your Name.
What's on your current reading list?
You Must Change Your Life: The Story of Rainer Maria Rilke and Auguste Rodin – Rachel Corbett
My Name Is Red – Orhan Pamuk
Thoughts in Solitude – Thomas Merton
Marilyn: The Passion and the Paradox – Lois Banner
Giovanni's Room – James Baldwin
Between the World and Me – Tanehisi Coates
What Toronto spaces/places do you truly love?
The Beaches.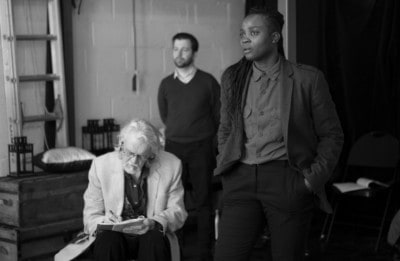 What exhibit/museum are you dying to see?
I'd love to thoroughly spend time at the National Museum of African American History and Culture in Washington, D.C. My one-day visit was not enough to take in the magnitude of what that place represents.
Your go-to coping mechanism/self-care?
Disappearing into the woods.
What five things would you want if you were deserted on an island?
My Spotify playlist/letters to a young poet/Angel Cards/a human-sized teddy/truthfully, an escape route.
What life philosophy is currently helping to guide your journey?
Radical kindness is also an act of rebellion.
One skill you'd love to learn/nurture/improve this year?
Public speaking.
What's a piece of career advice that has served you well?
You must always speak your truth, but remember who you are speaking to.
What outfit makes you feel the most you?
Long and flowy.
What's a subject that is currently holding your attention?
Everything Africa.
When you compare yourself now to where you were at ten years ago, what's a major change you can identify?
I wear my flaws/my fears/my vulnerability/my insecurities proudly.
Goal(s) for 2019?
Listen better.
The Cherry Orchard, a Modern Times Stage Company production, begins previews March 26 and runs at Streetcar Crowsnest until April 13. For tickets and info, visit crowstheatre.com