Summer is just WEEKS away and there's no match for parking your butt in Trinity Bellwoods with a great book (or five). Here are the books we are loving at the moment: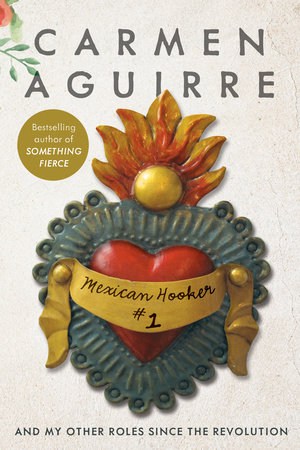 Mexican Hooker #1 and My Other Roles Since The Revolution by Carmen Aguirre (April 12)
Carmen Aguirre has been through the wringer. The Chilean refugee-turned-revolutionary dissident fought to find her voice as an actor and break away from the roles thrust on her – housekeeper, hotel maid, Mexican hooker #1. But possibly her bravest role would be in confronting the assailant who had attacked her as a thirteen-year-old girl. This is the follow-up to the bestselling and Canada Reads winner Something Fierce.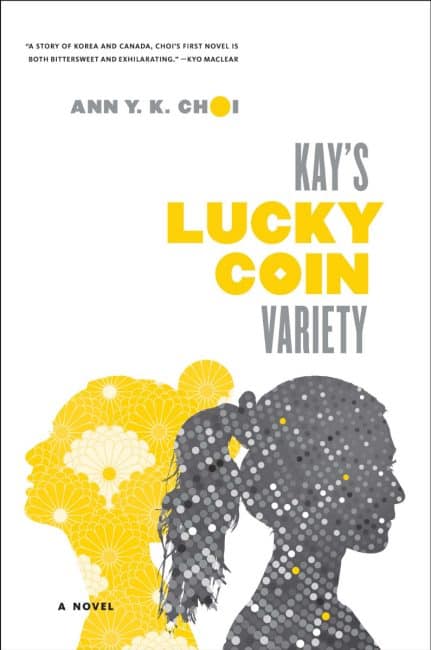 Kay's Lucky Coin Variety (May 3)
Ann and her family immigrated to Toronto from Korea in the early 1970s, and like many Korean families, the Choi's built their life on pennies made from selling milk, newspapers, and cigarettes. Kay's Lucky Coin Variety originally appealed to us as it's set on our home turf, Toronto's Trinity Bellwoods neighbourhood, but it's more than that. While Ann's novel is certainly inspired by her own life, with many incidents in the book mirroring lived experience, it is not a memoir. Mary Hwang is a character built to reflect a common experience shared by many Korean women whose families paved a new life in Canada around the same time.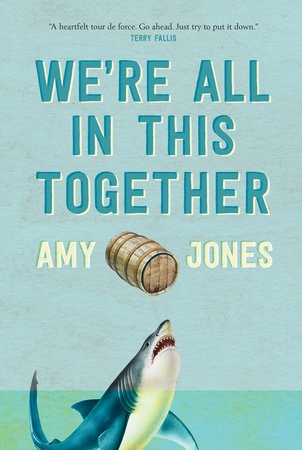 We're All In This Together by Amy Jones (June 7)
When Kate Parker plummets over a waterfall in a barrel – a feat captured on viral video – she miraculously survives. It is her family that starts to melt under the ensuing spotlight. This, coupled with her own encroaching dementia, sets forth a series of calamitous events that force the family on a new path. This heartfelt new novel by Amy Jones stems from her own mother's dementia diagnosis: "I started writing We're All In This Together thinking that she might be happy to see someone like her represented on the pages; now, I'll be lucky if I can make her understand that I have published a book at all. I'm just another shell-shocked family member trying to stumble through this very confusing experience without losing myself in the dark."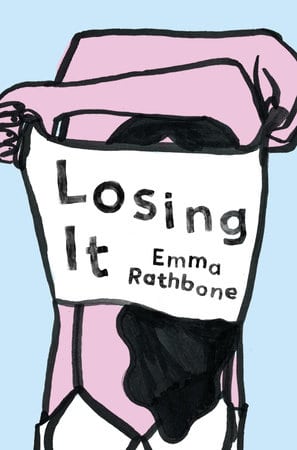 Losing It by Emma Rathbone (July 19)
This poignant novel follows the story of Julia who has a problem: she's still a virgin at twenty-six. In an effort to re-boot her stalled life, she travels to spend the summer with her mysterious Aunt Vivienne, only to learn that fifty-eight-year-old Vivienne is a virgin too. Filled with memorable characters and sly humor, Losing It is about the fear that you may never meet anyone – but you just may find yourself.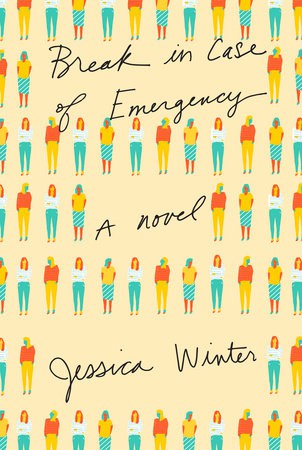 Break In Case Of Emergency by Jessica Winter (July 31)
This smart, blistering workplace satire is set in the world of a non-profit feminist startup. When Jen takes a job at a start-up chaired by Leora Infinitis – a wealthy sit-com actress and celebrity philanthropist – she finds herself swept up into a toxic office culture steeped in the language of uplift and self-discovery. The foundation's aim is ostensibly to empower women, but the all-female staff spends most of its time devising acronyms for useless programs. This biting satire will come as familiar territory for those who have ever worked in the slippery realm of the 'feel good' but ultimately pointless not-for-profit organization.