This February, over 250 top contemporary artists from Canada and abroad will descend on the Better Living Centre. The Artist Project is a unique opportunity to meet and buy art directly from artists. She Does The City spoke with 5 exceptional female artists who will be showing their work at this year's event.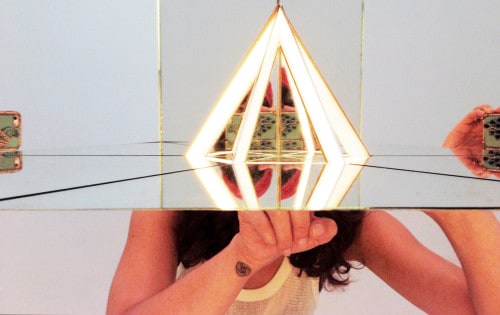 SDTC: Tell us about yourself.
JC: I'm a collector of thoughts. A dreamer of images. A creator of tangibility and a writer of sorts.
Tell us about your process.

I can honestly say I never have a typical day. My process is quite sporadic and I never know when I will have an idea so I just have faith that something will materialize. I fill my day with reading articles or going through photo books and magazines for inspiration. It's usually a sentence or a specific image that sparks an idea and from there I start to collect images, put pieces together and see what works. No two days are the same and that works best for my art because it's the unknown that I am really drawn to.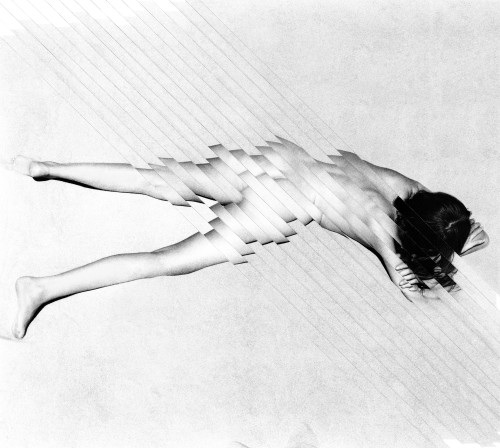 What/Who is your biggest influence?
I am influenced by artists like John Cage, Doug and Mike Starn and Tracey Emin. Abstract art heavily influences my work as I take images and recreate them in a way that exists with only a slight degree of independence from their original form. I love how this consistently challenges the viewer to think about the new image as it relates to what it once was.
Art is _____________?
Magic.
Why were you drawn to collage?
I studied photography and almost right away became unsatisfied with representational images. I started by taking apart the physical elements of the medium but felt like something was missing. Through this process I realized that I liked taking an existing element and creating something new. I have a friend who was really into collage so she would come over and we would spend hours taking apart and piecing images back together. This spiraled into hosting collage parties and becoming my true passion. I noticed it was a medium that people weren't scared of participating in and I think that's what really draws me to it – its freedom, tangibility and inclusiveness.
I'm passionate about re-appropriating 'women's work.' Collage was originally considered to be something that the woman of the house did. Using recognizable photographs with the intention of fusing together broad notions surrounding ownership (while questioning the long history of the female's role in a household) allows me to create a personal interpretation of my broad feelings towards representation and reproduction.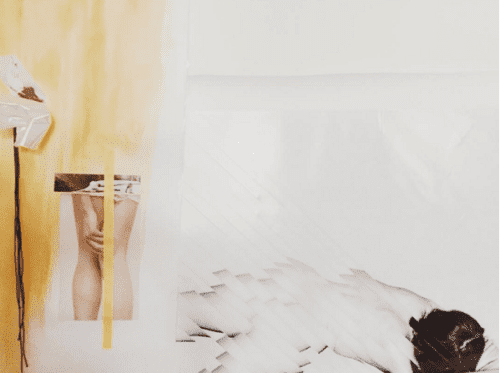 What have you learned about yourself as an artist over the past few years?
I have learned to not take myself too seriously and explore artistry through various mediums. Creating colleges is an artistic process that evolves over time and I love the fluidity of the medium and process of transformation. I work on multiple series simultaneously, which begin to influence each other or communicate with one another and become a larger series or idea than originally conceived. Recently, my work has extended to sculpture and the use of synthetic materials. I have also realized that like the process, I love to transform.
Follow Julia on Instagram.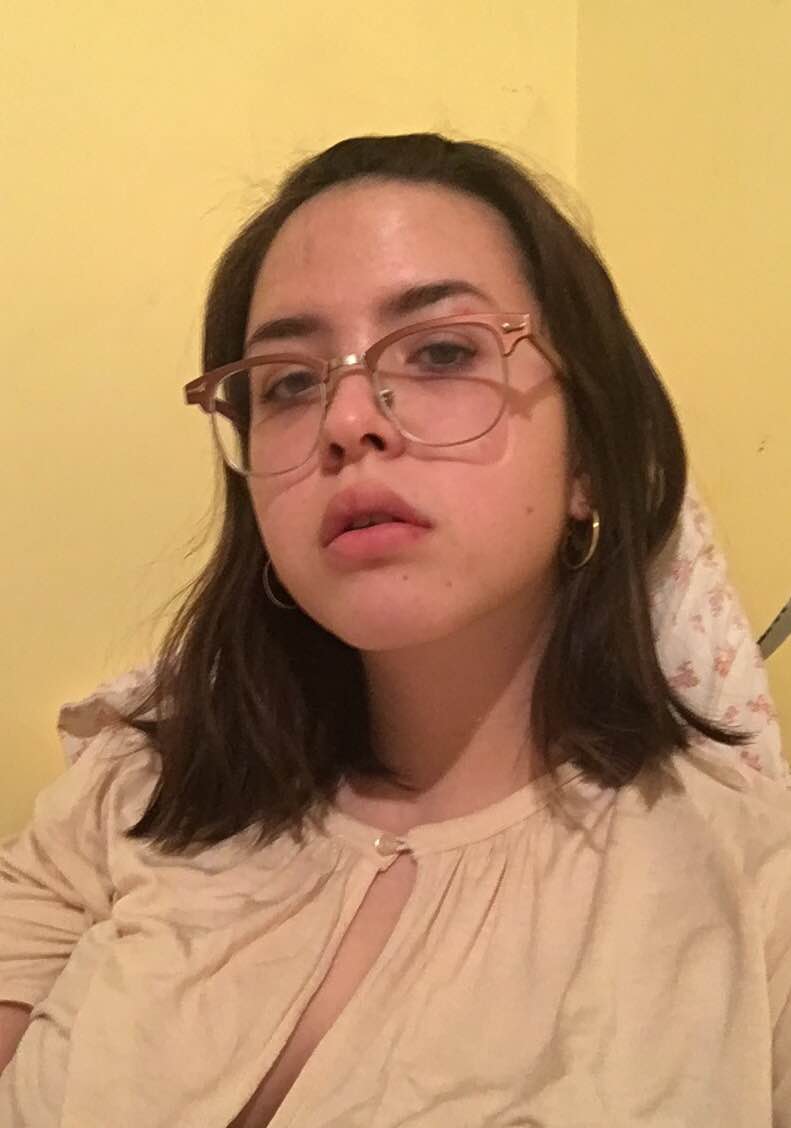 Tell us about yourself.
My name is Meghan Farbridge. I'm 16 years old, and I've been making art since I was probably two years old, so it's a pretty huge part of my identity. I can also hold my breath for one minute, which I recently learned is not that impressive.

Tell us about your process.
I'm still in high school, so walking you through a day in my life would be pretty boring. If I'm not at school, I'll wake up really late and go out with friends or my sister – eat, shop, loiter, the usual. Most of the time though, I just watch TV and draw while I watch. Someone said once that watching television zaps creativity; I disagree. I can do it all day, from whenever I get up until 2 in the morning, which is how I get so much done.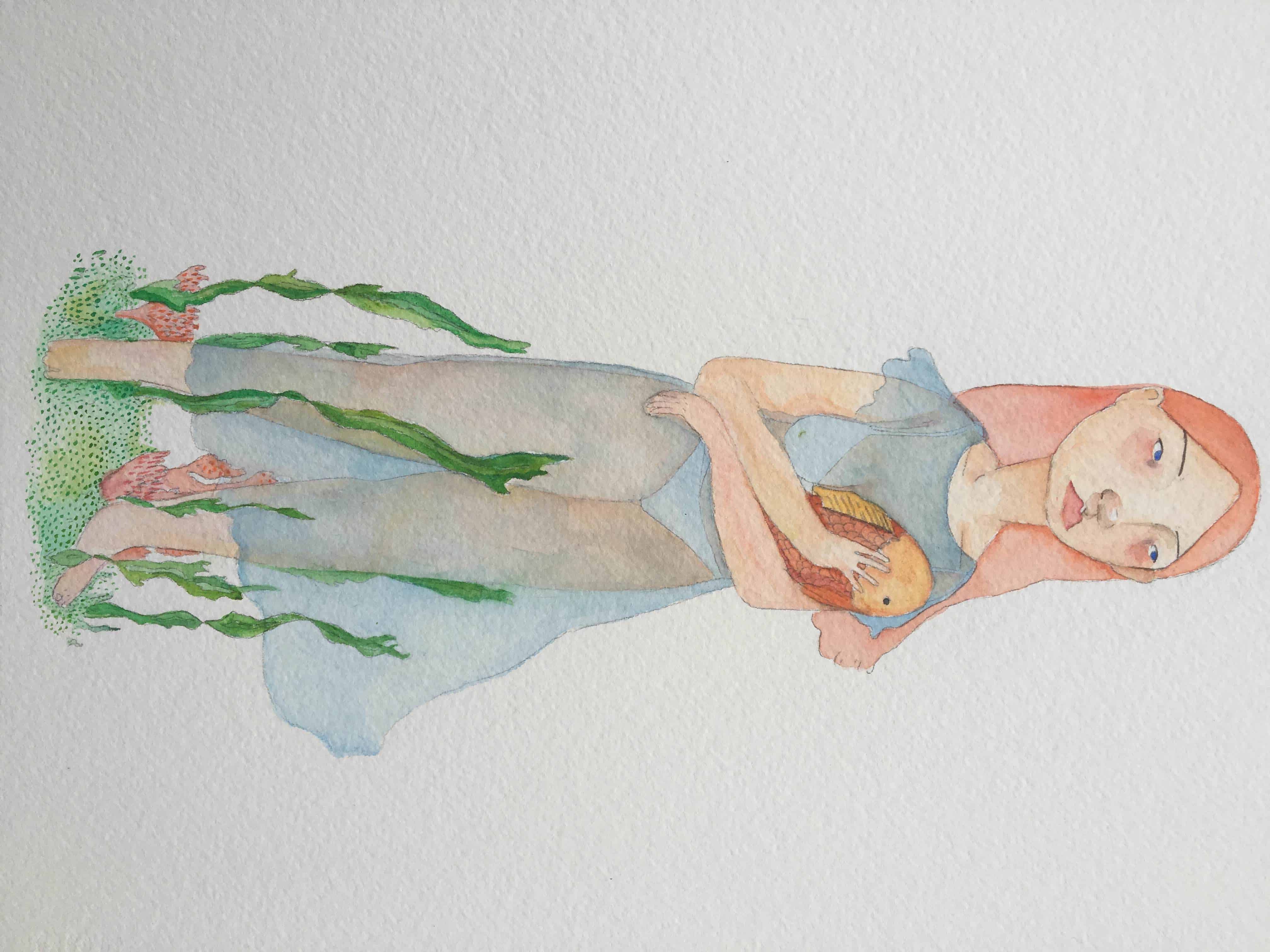 What/Who is your biggest influence?
I love cartoons and comics, also old children's books because the illustrations are really inspiring. I like drawings that aren't necessarily made for people who would die for art and want to sit and stare at a painting for hours – art made for children has to be colourful and engaging, but still meaningful so they don't get distracted, and I think it's interesting how that's done.
Art is _____________?
Art is necessary.
Why were you drawn to drawing (heh)?
I've always just been good at drawing. I'm really awful at painting (on canvas), so I've never felt a huge inclination to do it or learn. That's a bad attitude, but it's true. Photography is tedious; drawing is much simpler for me.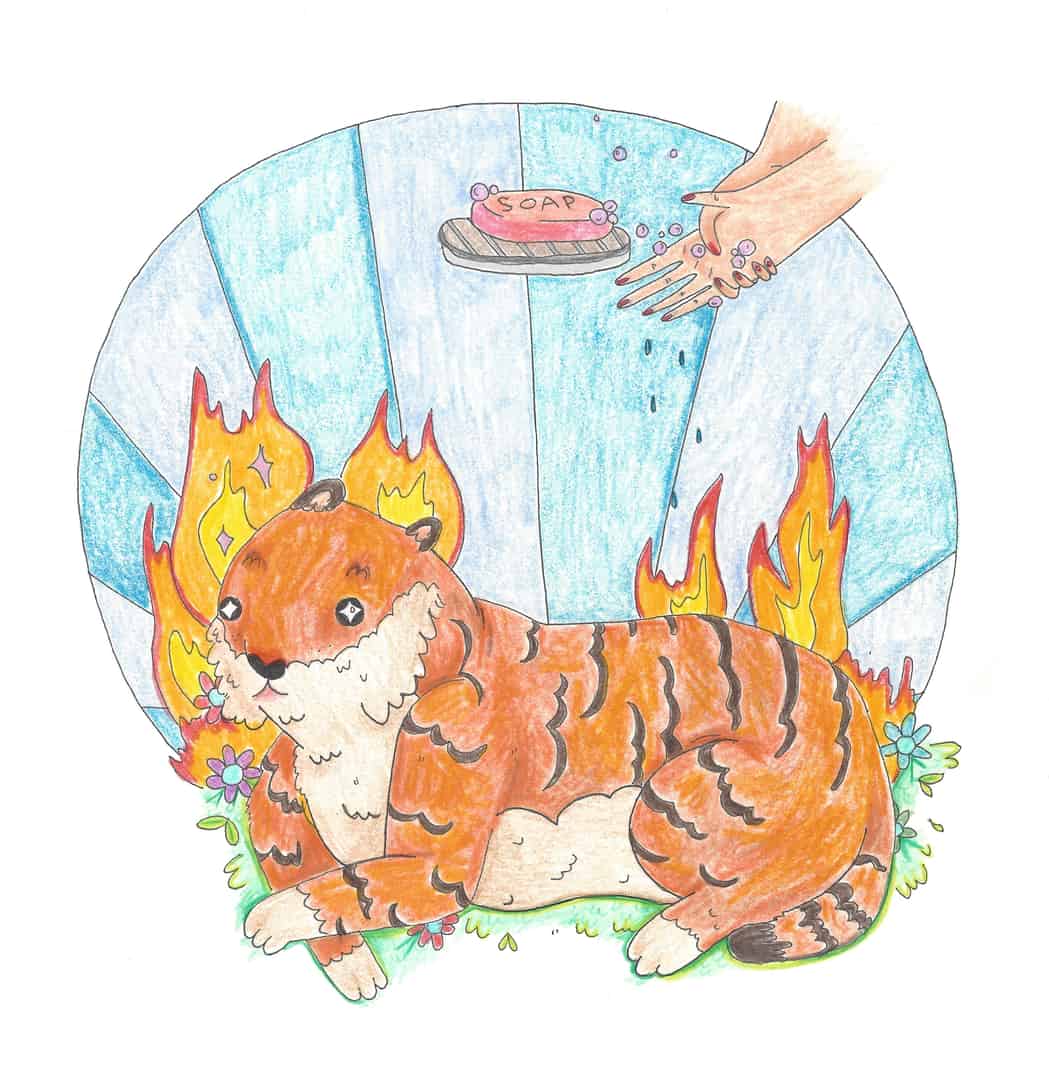 What have you learned about yourself as an artist over the past few years?
Not much really. I've definitely improved; my art changes a little bit each month and gets better and more my own. I also take myself less seriously, which makes art more fun. Not everything matters!
SDTC: Tell us about yourself. 
LF: I oscillate between being a pushover and a reckless bridge-burner – (rarely anything in between). This summer I did a week-long solo canoe trip, paddling and portaging through lots of different weather conditions in Killarney P.P. I had a few close calls with wildlife, namely a charging bear. I really love talking and thinking about ghosts, the supernatural, human rights and feminism. I'm an optimistic realist.
Tell us about your process.
I start my day with coffee and time with my dog. I read the news, answer emails then pick out an outfit that won't make me feel so isolated in my studio…even though I mostly am. If I'm working alone from home, I'll usually wear lipstick. If I haven't seen another human professionally in a few days, I try to make time to meet with a pal to talk about work, brainstorm, and trouble shoot technical stuff.
I like to occupy both sides of my brain as I work. I listen to books or academic course ware and I have a pretty finely curated repertoire of podcasts to keep up with zeitgeist. I like to listen to music if I'm working late into the night.
I get really engrossed in my sculptural work. It tends to come pretty intuitively once I have a plan, as if I'm driven to make work by a force of nature like an insect might be to build, or like molecules arranging themselves in a crystal matrix…or a virus replicating itself. It can be quite dramatic then when I hit a block because it's such an onward force in my life, especially when preparing for a show. I usually want to escape blocks by going on a completely different path, but have to remain somewhat bridled to the plan.
I use a combination of techniques; slip-casting from moulds that I've made – repeated and assembled – that I can sculpt around or vice versa. Ceramics can be a pretty technical medium, especially porcelain – it gets very fussy. I've managed to find ways to keep my process as visceral as possible while avoiding technical pitfalls. I make my own glazes and fire my pieces often up to 4 times to over 2100 degrees Fahrenheit.
What/Who is your biggest influence?
My grandmother. She's lived an absurdly different life from mine, in a totally different world. She has really crazy stories about the war. She's an unbelievably resourceful, open-minded and skillful person, with really modern sensibilities about the world. She believes in magic and is an amazing storyteller. She's also hilarious…and I'm totally her favourite. When we hang out with her girlfriends, we're all 17 again. A lot of the familiar nostalgia in my work comes from her aesthetic.
Art is _____________?
Curiosity. Ideas. Language.
Why were you drawn to ceramics?
I chose to work with clay because it's such a versatile medium. When I'm not making sculpture I make pottery and teach clay classes. It's an interesting material because for the most part working with clay requires such a specialized level of skill, experience and familiarity, yet anyone can have a positive experience the first time they touch it. I've seen how it can be an important therapeutic element as a tool for recovery. It can be a humble substance or heightened to the most precious symbols of luxury. It's so fragile and delicate while being the stuff of artefact.
What have you learned about yourself as an artist over the past few years?
I'm starting to realize that I have an unusual or particular way of synthesizing ideas and concepts about the world. I love learning about people. I think it's our global role and privilege as Canadians to learn as much as we can about people. A lot of Canadians give Toronto flack for one reason or another, but I am so proud of the role that our city plays as a champion of diversity and respect in our country and the world. As I type this my studio apprentice is sending me pictures of her citizenship ceremony, waving her little Canadian flag! She's taught me a lot about my own citizenship and that on the days it's really difficult being an "artist," having even one person who sees the value in my skills and creative philosophy is wonderful recognition.
Follow Lana on Instagram.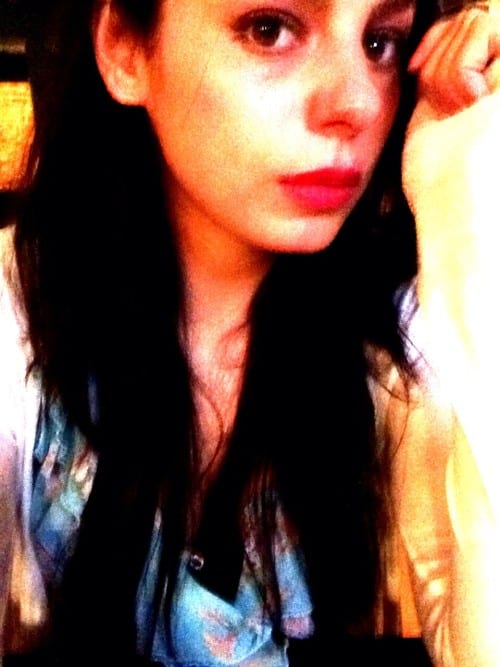 SDTC: Tell us about yourself.
AH: I am a mother. I am driven, and at times, completely insane.
What is your process?
AH: A typical day usually starts in the morning, fuelling myself with sufficient caffeine intake, making some phone calls, going over plans and pacing the floors of my studio before changing into solvent-stained clothing and throwing down a yoga mat to centre myself. After that I am able to delve into the artistic process, putting myself in the present moment to paint more immediately, more genuinely. And then of course, music. Sometimes a bit of scotch.
What/Who is your biggest influence?
I've never known how to answer this question. I'm influenced by everything I see and hear. Every experience, every relationship shapes the work I do. In other words everything from art history to natural forms to pop culture influences the work.
Art is _____________?
Art is history through the people's eyes.
Why were you drawn to painting?
I think I was drawn to the immediacy of painting. I'm not one for procedures, which is most likely why I'm an expressionist painter.
What have you learned about yourself as an artist over the past few years?
I've learned how far I can push myself both physically and mentally. Also, I think every time you finish a body of work you analyze it and inevitably learn something about how you view the world, what you absorb. Specifically, with figurative work, why you pick the subjects you do.
Follow Allison on Instagram.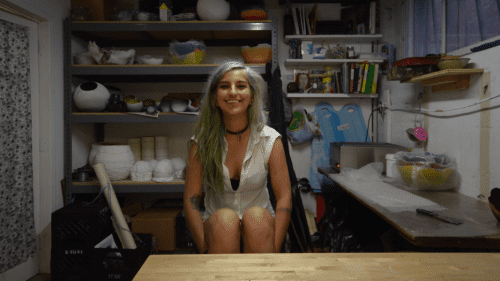 Tell us about yourself.
I am a first-generation Canadian, born in Toronto and currently living/working in Guelph. I love being surrounded by art and music. My home is full of art collected from artists I have met at shows, and every piece has significance to me. I hope to continue pursing my passion for as long as the passion exists.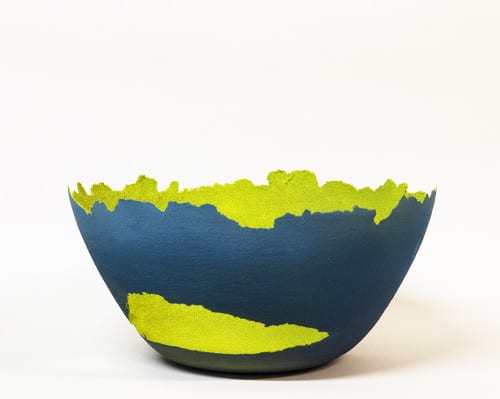 What is your process?
Each day starts off differently for me depending on what I have to get done. On most days I get to sleep in, and of course, those are my favorite days. My studio is located across a river from where I live; therefore my commute to work is quite short. I spend the bulk of my day in the studio. As a kiln caster I work with a lot of wax and plaster. On some days I will focus on creating the wax positives for my pieces, and on other days I will create the plaster molds that will later hold my glass inside the kiln. My kiln is constantly firing. I am always preparing new work to be placed in the kiln once a firing is complete. Sometimes I will be working at 9 a.m., other days I will be in the studio until 11 p.m. After working at the studio my partner will cook me dinner, and we spend our nights watching movies or going out with friends.
What/Who is your biggest influence? 
My biggest influences are the people in my life, the places I visit and the things I get to experience. I think all of my experiences have an interaction into my work. I can't say there is one particular person or thing that influences my work. One of my favorite ways to find inspiration is within the arts community. Doing art shows, such as The Artist Project, allows me to get feedback from peers and the public and see what other people in the community are working on. I've met so many terrific people that have influenced my direction of work and have helped me develop into the person and artist I am today.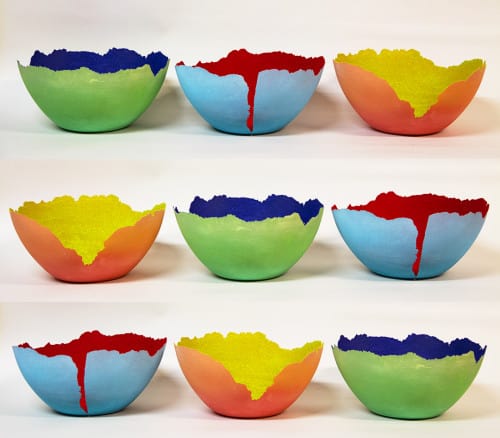 Art is _____________?
Art is all.
Why were you drawn to sculpture?
I love working with 3D materials. Glass requires lots of problem solving and hands-on work. It has a lot of qualities that you can't find within other mediums. I guess my curiosity of the material pulled me in; its ability to mimic materials, its clarity and the fragility versus stability is what has made me continue studying glass.
What have you learned about yourself as an artist over the past few years?
I can say from experience that being an artist is one of the hardest and most rewarding jobs there is. A lot of times I am frustrated with my work and wish there was a clear answer for what I needed to do, but that answer differs from person to person and can only be discovered within myself. All my pieces stem from thoughts and emotions that are sometimes difficult to display. This struggle of love/hate has helped push me to develop as an artist, and ultimately as a person.  
Follow Shay on Instagram.
The Artist Project runs from February 18 to 21, 2016 at the Better Living Centre, Exhibition Place, Toronto.