TIFF shines a spotlight on Toronto in a fantastic way: It adds sparkle and excitement to city streets and welcomes both cinephiles and the general public to participate, to enjoy. The Toronto International Film Festival also sets the stage for Oscar nominees and gives small independent films the opportunity to get noticed and make their mark on the world. It is the platform from which many directors, cinematographers, actors and writers first receive the critical acclaim they deserve.
Over the years, it has also grown to become a wild breeding ground where major deals are solidified, where BIG business can happen at a late-night party that will have shaken the entire industry by the following morning.
TIFF turns forty this year, and there is certainly tons to celebrate, but we've decided to focus our attention and applause on films that truly represent the advancement of women in cinema over the past four decades.
The films that made the cut either tackle women's issues with depth and intelligence, tell an interesting and/or important female narrative in a poignant and refreshing way, offer a compelling and dynamic lead role, or are directed and/or written by strong and exceptionally talented women.
In 1976, the variety of roles for women was not nearly as diverse as it is today, and there were far fewer females sitting in the director's chair. In terms of equality (be it fair wages, diversity of roles or representation in positions of power), there is still a need for advancement, but there is also a lot to celebrate.
These films will bowl you over, shake your core, make you think, make you feel, inspire you to explore and potentially change your life.
Join us in celebrating forty years of women making films that have caused a stir and moved us forward.
3000 Nights
Director: Mai Masri
Starring: Maisa Abd Elhadi, Nadera Omran, Raida Adon, Karim Saleh, Abir Haddad, Rakeen Saad
The Story: Railroaded into an Israeli prison on a terrorism charge, a young Palestinian woman discovers that she is pregnant just as a group of her fellow inmates launch a revolt against the prison administration. Motherhood in terrifying circumstances.
The Issues: Oppression, Israeli-Palestinian Conflict, Terrorism, Motherhood, Prison Life
Why we encourage you to see: Harrowing and heartbreaking, 3000 Nights is difficult to stomach and shines a light on human experience that we'd all probably rather not look at, but sadly babies born in prison is a reality. While the setting is an abominable home for a young child, beautiful moments prevail in small and magical ways.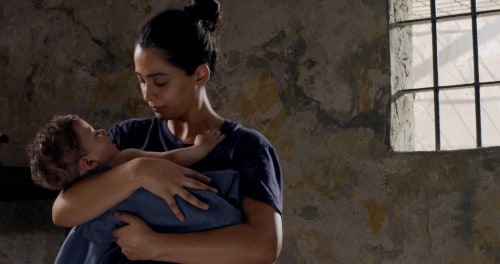 A Journey of a Thousand Miles: Peacekeepers
Directors: Sharmeen Obaid-Chinoy, Geeta Gandbhir
The Story: Documentarians Sharmeen Obaid-Chinoy (Academy Award-winning Saving Face) and Geeta Gandbhir follow the stories of three Bangladeshi policewomen who served with the UN peacekeeping mission to Haiti in the aftermath of the devastating 2010 earthquake.
The Issues: Feminism, Natural Disaster, Poverty, Political Unrest
Why we encourage you to see: A shining example of how individuals have the power to affect change and how countries can support one another in the aftermath of tragedy.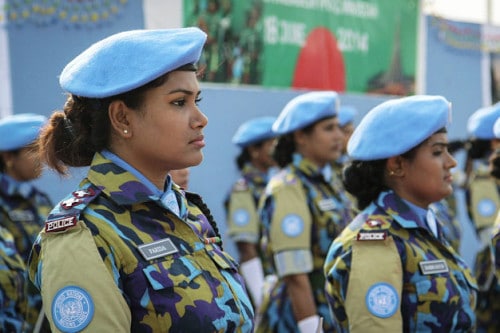 About Ray
Director: Gaby Dellal
Starring: Elle Fanning, Susan Sarandon, Naomi Watts
The Story: Ray (Elle Fanning) was born a girl but has wanted to be a boy her entire life. Ray is eager to begin hormone therapy, but requires signatures from both parents, which proves difficult with an estranged father.
The Issues: Coming of Age, Gender, Transgender Hormone Therapy, Family Values
Why we encourage you to see: One of the first major motion pictures that takes an intimate and sensitive look at the complications, both emotionally and physically, of a transgendered teen growing up.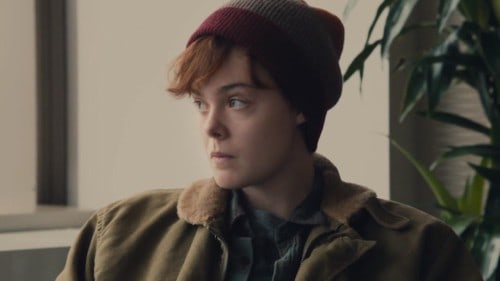 Bang Gang: A Modern Love Story
Director: Eva Husson
Starring: Finnegan Oldfield, Daisy Broom, Fred Hotier, Lorenzo Lefebvre, Marilyn Lima
The Story: Hot, wet and sticky teenage sex in France.
The Issues: Coming of age, Female Sexuality, Adolescence
Why we encourage you to see: Daring, sensual and steamy, this is the first feature length film from Eva Husson, and it's being likened to Sofia Coppola's aesthetic. Films about horny young girls raise all sorts of juicy conversations. You cannot go wrong with throwing a whiff of French erotica into your film schedule.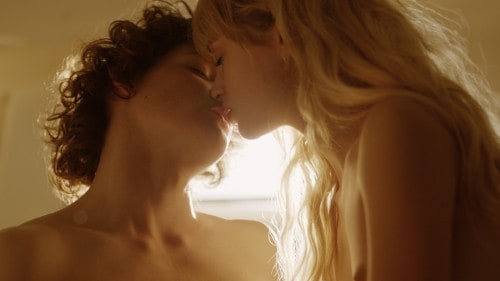 Black
Directors: Adil El Arbi, Bilall Fallah
Starring: Martha Canga Antonio, Aboubakr Bensaihi, Emmanuel Tahon, Axel Massudi, Marine Scandiuzzi, Simon Frey
The Story: The film takes a look inside the intense Belgium gang world through the eyes of a teenage girl.
The Issues: Gang Culture, Racial Politics, Coming of age, Young Love, Violent Youth
Why we encourage you to see: There aren't enough films where the protagonist is a young black female, and films about gang culture are rarely told from the perspective of a woman. Black offers a very fresh perspective of a gritty reality that doesn't usually get a voice.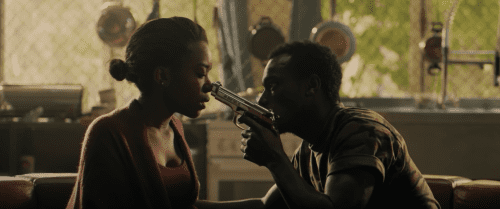 Brooklyn
Director: John Crowley
Starring: Saoirse Ronan, Domhnall Gleeson, Emory Cohen, Jim Broadbent, Julie Walters
The Story: Brooklyn in the 1950s, told by a young woman who recently emigrated from Ireland.
The Issues: Isolation, Cultural Identity, Feminism
Why we encourage you to see: Any film student is able to name dozens of films about men who leave their homelands to make it in America, but the story of the lone female who does the same – while not entirely nonexistent – is harder to come by. Touching, romantic, historically interesting and endearing, get to know another side of Brooklyn.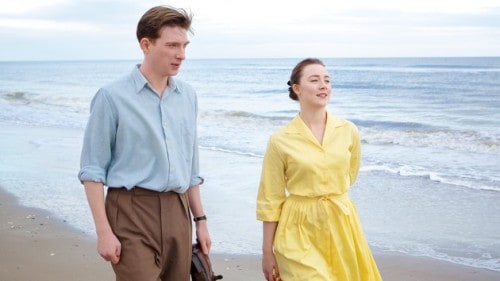 The Daughter
Director: Simon Stone
Starring: Geoffrey Rush, Ewen Leslie, Paul Schneider, Miranda Otto, Anna Torv, Odessa Young, Sam Neill
The Story: A contemporary adaption of Ibsen's Wild Duck, The Daughter is an intimate look at a family in crisis.
The Issues: Complex Family Interrelationships, Adolescence, Secrets
Why we encourage you to see: The buzz on the street is that this dark film is primed to be a strong contender for some big Oscar wins. It's also the role that will surely catapult Odessa Young into an international spotlight.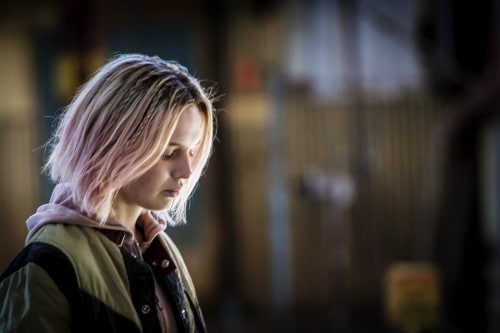 Disorder
Director: Alice Winnocur
Starring: Matthias Schoenaerts, Diane Kruger
The Story: Set in Maryland at a elegant estate, an ex-soldier suffering from PTSD is hired as a security guard to watch a wealthy woman and her child.
The Issues: PTSD, US Politics
Why we encourage you to see: This is the second feature film from Parisienne Alice Winnocur, who won audiences over with her premiere of Augustine at TIFF 2012. We're excited to see how her craft has developed, and we always love a tense thriller.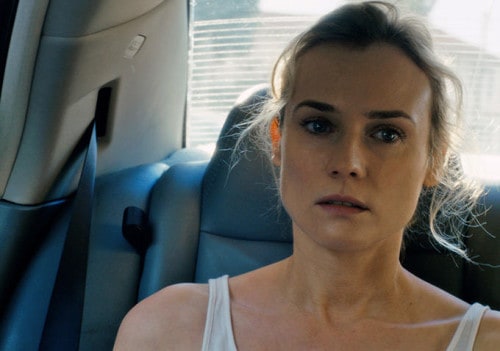 Freeheld
Director: Peter Sollett
Starring: Julianne Moore, Ellen Page, Michael Shannon, Steve Carell, Josh Charles
The Story: Laurel Hessler (Julianne Moore) is a high-ranking detective who keeps her sexuality closeted, in fear that it will harm her career. While at a lesbian volleyball tournament, she's romantically pursued by a much younger woman, Stacie Andree (Ellen Page). They settle into a home, get a dog and soon after, Laurel discovers she has lung cancer. With a dim prognosis, her health deteriorates quickly and her fight for survival is met with a maddening fight to ensure her police pension be rightly awarded to her partner Stacie.
The Issues: Equality, Gay Marriage, Justice, Discrimination
Why we encourage you to see: An immensely powerful and poignant story; the most authentic and tender lesbian romance we've ever seen from Hollywood.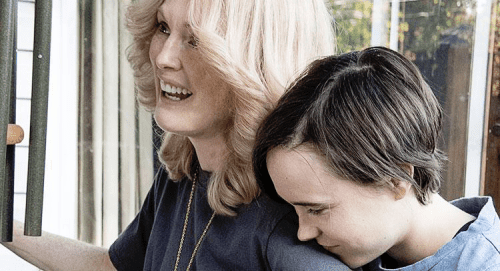 He Named Me Malala
Director: Davis Guggenheim
The Story: Academy Award-winning filmmaker Davis Guggenheim focuses his lens on the quiet domestic life of international equal rights activist, Malala Yousafzai.
The Issues: Education for Girls, Equality, Terrorism
Why we encourage you to see: Malala is doing more for education for girls than anyone else in the world. (That's a pretty good reason.) You've seen her in the headlines, you know her story, now get to know this remarkable young lady.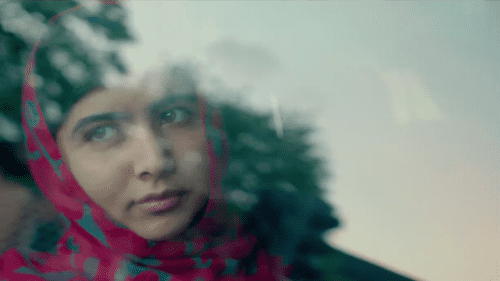 Homesick
Director: Anne Sewitsky
Starring: Ine Wilmann, Simon J. Berger, Silje Storstein, Anneke von der Lippe
The Story: A young woman with a troubled family history seeks emotional and physical comfort in a complex incestual relationship with her brother.
The Issues: Incest, Abusive Relationships
Why we encourage you to see: In her mid-thirties, Anne Sewitsky has built an impressive career as a film director. We admire her decisions to tackle tough and uncomfortable subject matter; in Homesick she examines incest with a unique perspective. Get ready to engage in conversations that will ignite a fury of emotions.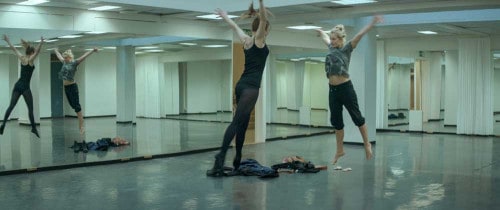 I Smile Back
Director: Adam Selky
Starring: Sarah Silverman, Josh Charles, Thomas Sadoski, Mia Barron, Terry Kinney, Chris Sarandon
The Story: Adapted by Amy Kaufman's bestselling book I Smile Back, Sarah Silverman plays a drug-addicted New Jersey housewife whose life is crashing hard.
The Issues: Addiction
Why we encourage you to see: I Smile Back reveals the horrifying truth of how quickly addiction can ruin a marriage, and family, and reminds us that addicts come in all shapes and sizes. The polished Mother who lives in a beautiful home with her beautiful children may present nicely, but she also may be doing lines on her toilet after she puts the kids to bed. Silverman's performance is brilliant; expect your stomach to churn as life in New Jersey quickly unravels.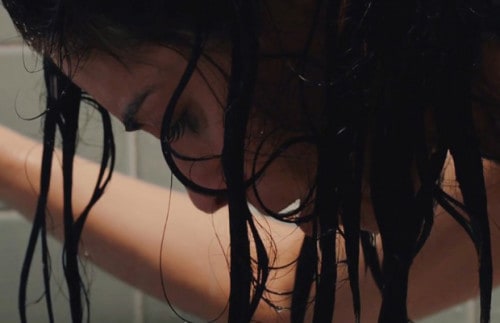 Into The Forest
Director: Patricia Rozema
Starring: Ellen Page, Evan Rachel Wood, Max Minghella, Callum Keith Rennie, Michael Eklund, Wendy Crewson
The Story: It's the end of the world and sisters Nell (Ellen Page) and Eva (Evan Rachel Wood), are figuring out how to survive.
The Issues: Planet Earth, Survival of the Fittest, Sisterhood
Why we encourage you to see: Ellen Page, Evan Rachel Wood and Patricia Rozema: that's a winning combination. Tough women duking it out in the woods, fighting for survival against all odds. This film serves two important reminders: life can change in a heartbeat and never doubt your inner strength.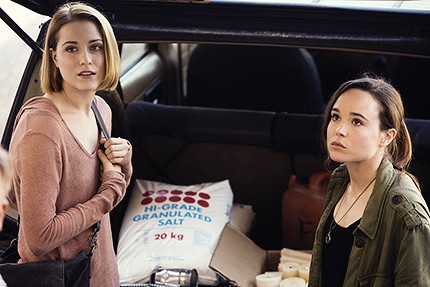 Janis Little Girl Blue
Director: Amy Berg
The Story: An honest biopic of our favourite 60s rock legend that we've been waiting for ever since we first started singing "Me and Bobby McGee" around the campfire.
The Issues: Feminism, Addiction, Self Image, Rock 'n' Roll, Peace Movement
Why we encourage you to see: Janis Joplin is a hero of ours. Understand her story, honour her work and leave the theatre with a boogie in your step.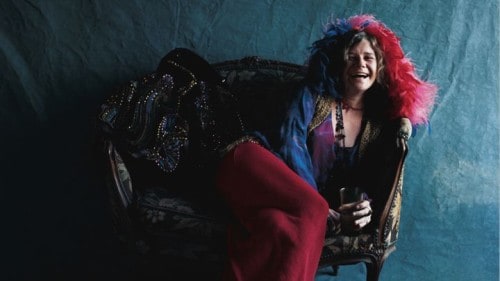 Lolo
Director: Julie Delpy
Starring: Julie Delpy, Dany Boon, Vincent Lacoste, Karin Viard
The Story: While on holiday in the south of France, Parisian sophisticate Violette falls in love with carefree geek Jean-René. As their relationship blossoms, Jean-René heads to Paris to spend more time with Violette but finds himself up against her possessive teenage son Lolo who is determined to sabotage their relationship by any means necessary.
The Issues: Midlife Crisis, Sex, Messy Family Situations
Why we encourage you to see: Written/directed by and starring Julie Delpy; this woman is a creative force that shows us sexy after forty. Fans of Before Sunrise, Before Sunset and Before Midnight will easily fall for Delpy's charms again.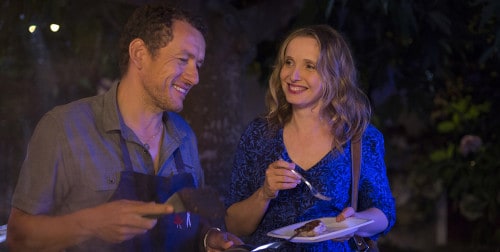 Miss You Already
Director: Catherine Hardwicke
Starring: Toni Collette, Drew Barrymore, Dominic Cooper, Paddy Considine, Tyson Ritter, Jacqueline Bisset
The Story: Jess (Drew Barrymore) and Millie (Toni Collette) have been best friends since they were little girls, partied hard through their twenties, and supported one another through every milestone and major life event. Hitting their late thirties, both women are confronted with unexpected challenges: Jess desperately wants a child but has fertility issues, and Millie is diagnosed with breast cancer. The strength of their friendship is tested as they both face the unknown. While they are powerless over controlling the outcome of their circumstances, their humour and emotional strength do not waver.
The Issues: Breast Cancer, Infertility, Friendship, Growing Older
Why we encourage you to see: A beautiful film about friendship that will rock you to your core. With brilliant performances, you will find yourself laughing hysterically one moment, and crying the next.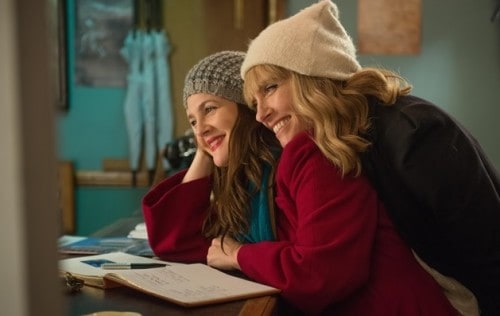 Mustang
Director: Deniz Gamze Erguven
Starring: Gunes Sensoy, Dogba Doguslu, Tugba Sunguroglu, Elit Iscan, Ilayda Akdogan, Ayberk Pekcan, Nihal Koldas
The Story: The first feature film for Deniz Gamze Erguven, Mustang tells the story of five sisters who are forced to suppress their burgeoning sexuality. In a strict and oppressive household and community, they must support to one another to endure.
The Issues: Patriarchy, Adolescence, Sisterhood
Why we encourage you to see it: It is The Virgin Suicides, but set in Morocco. (Sort of.) Also, Mustang won the Label Europa Cinemas (Best European Film) in the Directors' Fortnight at Cannes 2015.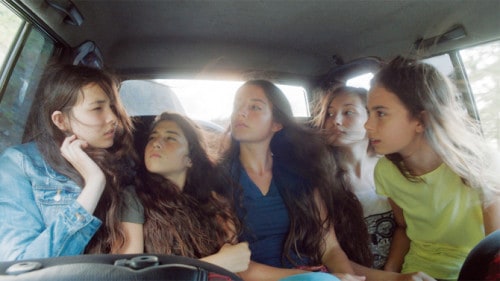 Northern Soul
Director: Elaine Constantine
Starring: Elliot James Langridge, Joshua Whitehouse, Antonia Thomas, Steve Coogan, Lisa Stansfield, Ricky Tomlinson
The Story: It's 1974 in Lancashire, England. Everything is shite. John is an awkward teenager on the brink of change. He meets Matt and is quickly introduced to amphetamines and Northern Soul. Matt teaches John everything about music, dancing and girls and the twosome, just trying to be cool DJs, quickly fall into the dark and dismal world of club drugs. Between sweaty dance parties, John falls in love with a young nurse (Antonia Thomas), who happens to be the only black woman in town.
The Issues: Interracial Love, Northern Soul Music Scene, Coming of Age, Addiction, UK Class Structure, First Love
Why we encourage you to see: This is photographer Elaine Constantine's first motion picture and it will make you want to stand up, clap your hands and DANCE all night long. An endearing coming-of-age story that captures the Northern Soul era with accuracy: both the energy of the music and depressed working class England in 1974.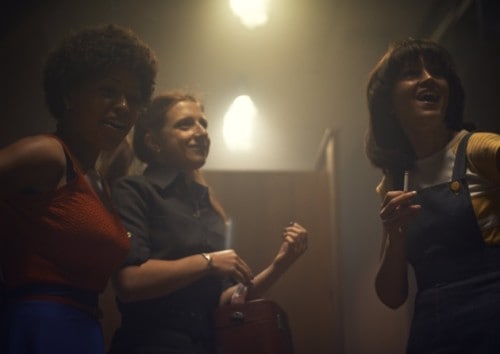 Rock The Box
Director: Katherine Monk
The Story: Canadian film critic Katherine Monk gets behind the camera in this short documentary where we meet 29 year old Rhiannon Rozier, a woman who has built a career as a DJ by capitalizing on her good looks and sexuality. In the male-dominated industry, she uses a provocative alter-ego to get noticed. With over 16K fans on Instagram and international bookings, it's worked, but at what cost?
The Issues: Feminism, Sex to Sell, Branding, Social Media
Why we encourage you to see: This short film raises interesting discussion on whether women using sex to sell is empowering or degrading. Is succeeding in a male-industry successful if we do so with our tits and ass? TBD.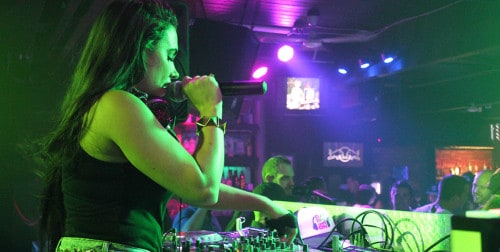 Sicario
Director: Denis Villeneuve
Starring: Emily Blunt, Benicio Del Toro, Josh Brolin, Jon Berthal, Victor Garber, Daniel Kaluuya, Raoul Trujillo
The Story: Emily Blunt plays an FBI agent enlisted to fight drug trafficking on the US/Mexican border. Thrown into a sting operation with two shadowy US operatives, she has to think quickly and trust her gut to survive.
The Issues: Drug Trafficking, US/Mexican Politics
Why we encourage you to see: We can't wait to watch Emily Blunt slay the screen as a hard-ass FBI agent, navigating her way through the heavily male-dominated, unforgiving dark world of border drug wars.