Winnipeg-born Danishka Esterhazy is a Canadian director known for her haunting, female-driven stories. A graduate of the Canadian Film Centre and the National Screen Institute, Esterhazy was also instrumental in the formation of the pUNK Film Femmes Lab. In 2017, she was given the Amazon Filmmaker Award at Sundance Film Festival.
Her new film, Level 16, tells the story of sixteen-year-old Vivien, trapped in a prison-like school. She keeps to herself and sticks her neck out for no one. But as graduation nears, she is reunited with Sophia, the former friend who betrayed her. Together, the girls embark on a dangerous search to uncover the horrifying truth behind their imprisonment. Soon running for their lives, the girls must save themselves or die trying.
We caught up with Esterhazy this week.
SDTC: When and where do you feel most content?
DE: That is a question that I have been asking myself lately. I have been moving around a lot: Ontario, Manitoba, California, South Africa. I've become more peripatetic than I ever imagined. But it is great to be busy, to have opportunities to make great films.
What food/dish always satisfies you?
This may sound lame, but I really love tofu. I have been a vegetarian since I was thirteen and tofu always makes me happy.
What film/show has recently wowed you?
I recently saw Brendan Walter's Spell – a haunting film shot in Reykjavik. Amazing Icelandic scenery. And a wonderful score by Patrick Stump.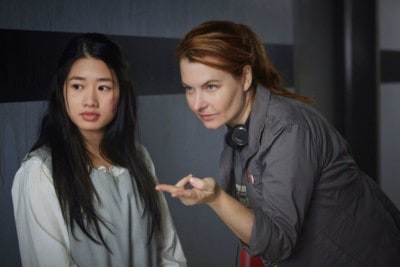 What's on your current reading list?
I recently picked up Trevor Noah's biography, Born a Crime. A fascinating read about his childhood in South Africa. For fiction, I've been reading Sweetland by Newfoundlander Michael Crummey. It was recommended to me by my friend (and frequent collaborator), actor Sara Canning, who grew up in Newfoundland. It is a heavy story with an incredible protagonist.
What Toronto spaces/places do you truly love?
My favourite new spot is Storm Crow Manor. I like to snack on Avo-Kaiju Toast while drinking Romulan Ale in the room decorated like the hotel bar from Kubrick's The Shining. Nerd paradise.
What exhibit/museum/site are you dying to see?
I definitely want to see the upcoming Impressionist exhibit at the AGO (Impressionism in the Age of Industry). I never miss the opportunity to see Van Gogh's work in person. There is something magical about his paintings that is completely lost in reproductions. You have to physically stand in front of the painting to feel the power of his work.
Your go-to coping mechanism/self-care?
Herbal tea and a cat on my lap. Listening to a great playlist made by a good friend.
What five things would you want if you were deserted on an island?
Do people count? I'd want my husband, my best friends and my cats. Everything else is optional. But for objects, I would probably pack my Kindle (with lots of eBooks), one of my harps (I play the Celtic harp), a journal for writing, and a pair of binoculars to watch the local wildlife. And a top-notch mattress. Good sleep cannot be overvalued.
What's a childhood memory that always brings a smile to your face?
Making snow angels. I don't always make it back to Winnipeg in the winter, but I have many fond memories of the deep snow and prairie winters.
What life philosophy is currently helping to guide your journey?
The power of resilience. As the years go by, I have come to recognize its importance. Life is unfair, it will knock you down, that is just a fact. So, what really matters is finding the strength to pick yourself up–again and again.
One skill you'd love to learn/nurture/improve this year?
I want to learn to play the bodhran. I like to play in ceilidh bands, and the hand drum is much more portable than a harp.
What's a piece of career advice that has served you well?
When I was shadowing director John Kent Harrison, on a television movie starring Michael Fassbender, John advised me: "Always be that last person to say yes." Fantastic advice. Don't let anyone rush you into a decision.
What outfit makes you feel the most you?
I live most days in a black tee and black jeans. But I recently bought a flamboyant kimono jacket with bronze sequinned sleeves, which I love. I wish that I had more occasions to wear it.
What toy/book have you held onto since you were small?
A hardcover version of The Snow Queen by Hans Christian Andersen. It was a gift from my mother. I love fairy tales because of her.
What's a subject that is currently holding your attention? An issue that you're focused on?
I have been mesmerized by the Brexit drama. I am a bit of a news junkie and a BBC World addict. I just can't look away.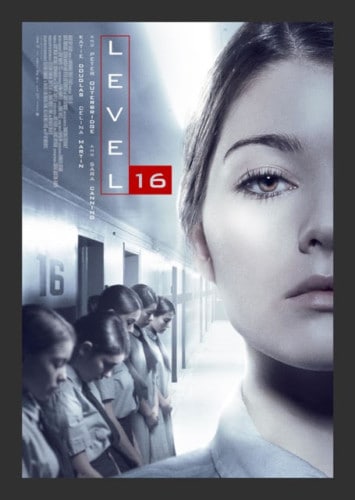 When you compare yourself now to where you were at ten years ago, what's a major change you can feel proud of?
I finally finished Level 16, a film that I have been trying to make for over ten years. It has been a rollercoaster ride. So much rejection, so many NOs. It feels incredible to have finally made the film and to find such a warm audience reaction.
Goal(s) for 2019?
To get my film Jagged Winter green lit. I want to shoot a thriller in the deep of winter. Lots of snow and lots of blood. Fun!