To celebrate the release of Friends With Kids in theatres on March 9th, Shedoesthecity invites you and a friend to an exclusive shopping event at Gap on Bloor followed by a special film screening at Varsity Cinemas next Wednesday, March 7. Please see details below and RSVP to rsvp@shedoesthecity.com. 
Everyone who saw Friends With Kids at TIFF is still raving about this fantastically hilarious and poignant comedy that reunites several of the BRIDESMAIDS cast members. WE. CAN'T. WAIT.

Written, directed and starring Jennifer Westfeldt (Kissing Jessica Stein) this film has THE BEST CAST EVER!! DRUM ROLL PLEASE! Kristen Wiig, Jon Hamm, Maya Rudolph, Adam Scott (Parks and Recreation), Megan Fox and Edward Burns come together in this daring and spot-on ensemble comedy about a close-knit circle of friends at that moment in life when children arrive and everything changes. Surrounded by their friends' relationships and feeling the pinch of getting older, Jason (Adam Scott) and Julie (Jennifer Westfeldt) decide to do things a little differently: have a kid together but still date other people. (WHOA! Good luck!)

Now, combine this screening with a private shopping event at Gap on Bloor with 25% discount on the entire BE BRIGHT Spring collection…and you pretty much have the best night ever. We LOVE all the brightly hued jeans and can't wait to pair with a cropped trench, bright blazer or the smokin' Leather Moto Jacket. So, which hue are you?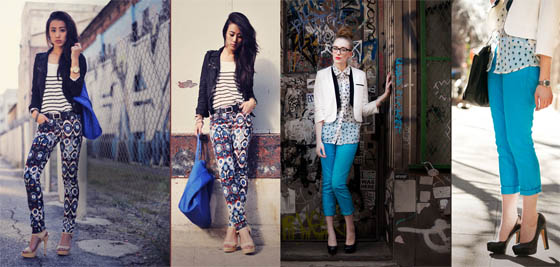 RSVP NOW because this is the most awesome Wednesday to date, and we have limited space. 
In the meantime, check out the Friends with Kids trailer and hit Gap's styld.by gallery where top fashion bloggers, including our faves Refinery 29, Lookbook and Rue,  show off their hot looks for Spring 2012 with Gap's colourful BE BRIGHT collection.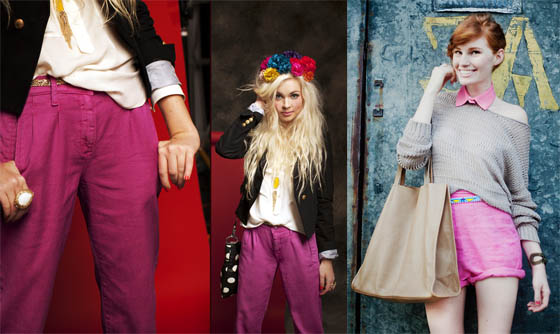 Basically this night is about finding the perfect fit of Always Skinny Fucshia denim and then quickly figuring out who will be our Baby-Daddy. Okay, maybe not the latter, but we will spend the night hanging with friends and laughing until it hurts. Is there anything better? Actually, there is. Contests will be running throughout the evening including Gap coloured denim giveaways and a chance to win A ONE MONTH SUPPLY of PopChips with one of their freshly baked VIP Snackers Cards. Yum! Oh, and wine. How can we forget that? Enjoy a glass of Naked Grape wine while you shop, mingle and enter to win. FUN!
Join us! RSVP now.
Wednesday March 7th
Gap 60 Bloor Street West from 5:00-7:15 PM
Screening at Varsity Cinema 55 Bloor St. West at 7:30
RSVP confirmation grants you access to exclusive shopping event for you and friend plus complimentary screening ticket for two. Tickets for Friends With Kids must be picked up at Gap event before screening.
My friends, Spring is almost here. 
XO 
Shedoesthecity