Happy weekend! Shoo those weather blues away with three cool Toronto events happening over the next three days.
Friday, April 12: Take Care Of Your Soul – Tess Parks Photography Show Opening Reception
Take Care Of Your Soul is an extensive collection of photos by Tess Parks. The pictures span over the past six years, and subjects include friends, family, strangers, and travels from all over the world. The show runs until April 18 at Oz Studios (134 Ossington Ave.), but the opening reception is today! It all kicks off at 8pm and features performances by Spectre, B-17, and DJs TP Good Times & Laura Lynn.

Saturday, April 13: Bad Ladies and The Detective burlesque show
I tried to come up with something intriguing to say but nothing compares to what they wrote on their Facebook event page, so here: "Bad Ladies and The Detective is written and directed by Tokyo's Cherry Typhoon and inspired by such dystopic masterpieces as Blade Runner and 1984. It is an original, multimedia, theatre and neo-burlesque show that invites audiences to explore important contemporary issues—surveillance, techno-dependency and 21stcentury sexuality—through sparkly and comedic live entertainment." Fuck, what a great description. There are two shows to choose from (7pm and 10pm), and tickets are $20 advance or $25 at the door. It all goes down at The Annex Theatre (736 Bathurst St.). Watch the trailer to get stoked.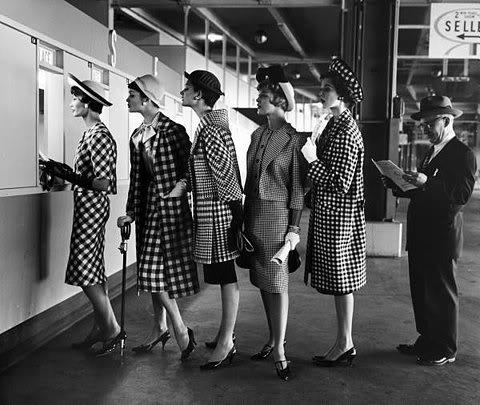 Sunday, April 14: Vintage Clothing & Textile Spring Show
Woo woo, shop time! (Who am I? What am I even saying?) This spring vintage clothing and textile show at Artscape Wychwood Barns (601 Christie St.) includes 30 top dealers from across Ontario and Quebec. You'll find everything from vintage clothing and designer labels to estate and costume jewellery, plus textiles, hats, scarves, and more. It all runs from 10am to 4pm; admission is $8, but children under 12 get in free.
Enjoy your days off, pals!