Ten years. TEN YEARS. WTF. I didn't think we'd make it this far. I mean, it was never part of the original plan.
Let's rewind. In 2007, a few things happened:
Mainstream culture discovered Facebook. (I remember colleagues hovering around one computer, staring at the new social media platform asking, "What is it? What does it do?")
Rumours began circulating around media companies that "ad dollars" were shifting to the Internet.
I was twenty-seven and itching for change: a change in my professional life, and a change in Canada's media offerings. There was something missing.
Nowadays, there is an overwhelming abundance of real-talk no-bull media for women online, but ten years ago, not so much. Canadian publications targeted at women were deliberately softened and sweetened; they lacked verve and voice. I wanted something that reflected the way my friends and I spoke to one another – something that felt genuine.
Beyond that, I was frustrated in my work-life, where I had to struggle to be heard. I wanted a space where women could easily share their thoughts and ideas, and where they'd feel comfortable doing so. And so Shedoesthecity was born.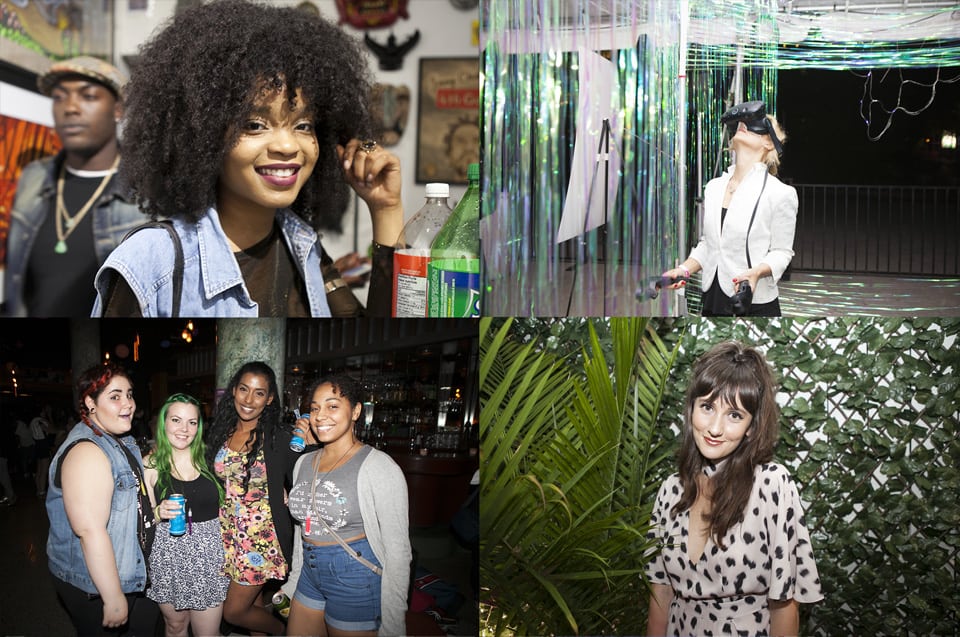 When it started, the site was largely anchored in nightlife: bars, parties and after-hour shenanigans. But promoting thought-provoking culture, openly discussing our relationships and sex lives, and spotlighting careers were also priorities from the get-go.
As our team of writers expanded, they each brought their own interests and ideas to the table, and we quickly became a trusted voice for young Canadian women – because that's who we were, and we shared unabashedly.
In 2009, when the world economy crashed, so did my personal life. My drinking, which had been an on again/off again problem since I was fifteen, had escalated into full-blown alcoholism. After a few failed attempts, I finally got sober and wasn't sure if I'd be able to continue Shedoesthecity. The site had previously been a vehicle to enable my drinking ("It's work!") and our most popular content was tightly tied to the late-night scene. How could I continue to share about Toronto life if I could no longer participate in it?
Eventually, the fog that blinded my clarity lifted. There was an endless wealth of content to explore, and my alcoholism had me unable to recognize it. So we began broadening our offerings to include heath & wellness editorial, with a devotion to personal essays about overcoming life challenges. This paved the way for my own writing about addiction recovery, which encouraged other women to share their debilitating secrets. What I had viewed as a weakness became our most powerful offering.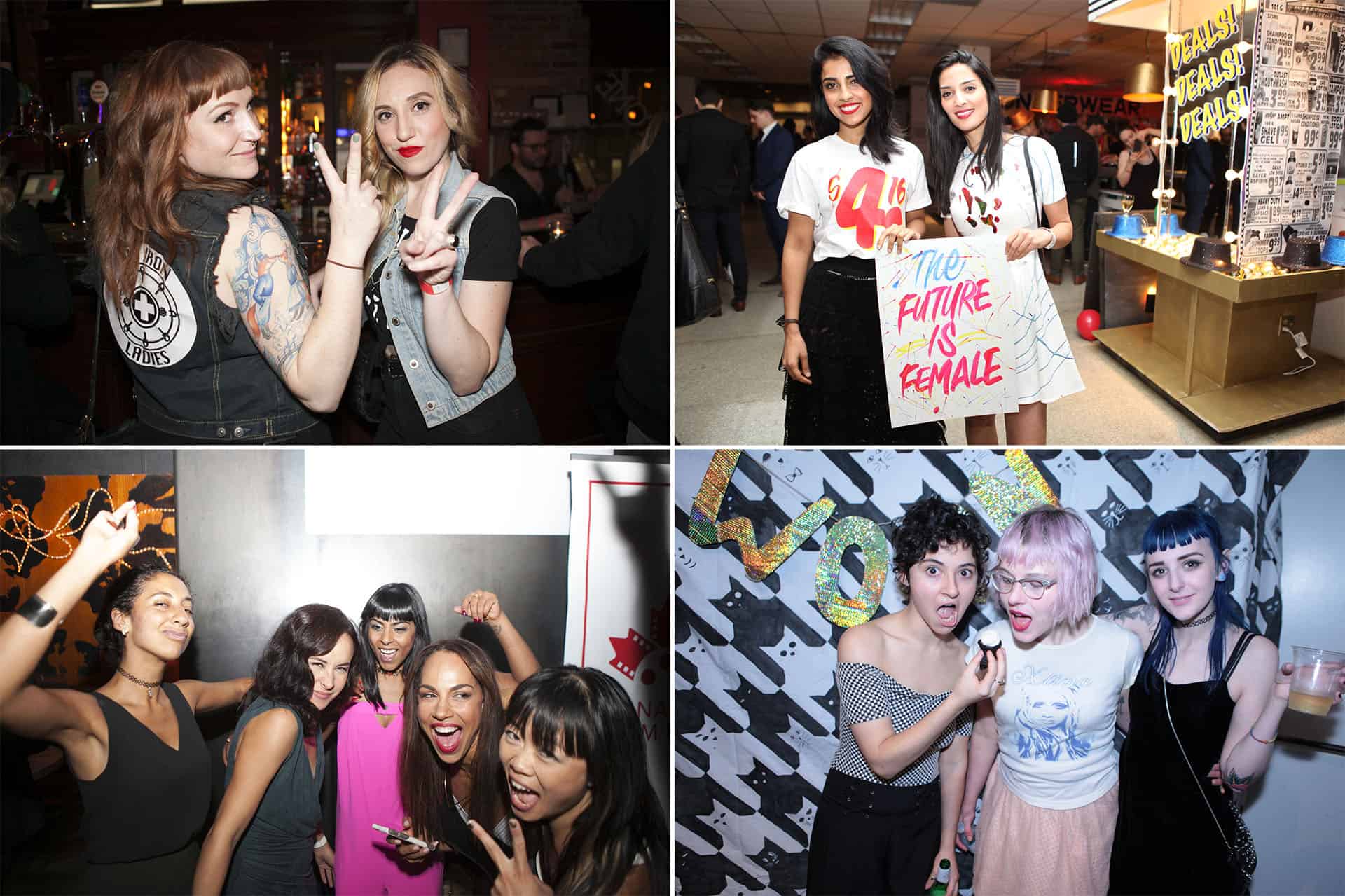 So who are we today? It's a question I never stop asking. I have learned over the years that Shedoesthecity is an organic vessel that grows with us, reflecting our times, current life stages and interests. (The less I try to control her, the better she sails!) I hope we always remain a welcoming space for both the twenty-something woman who is finding her footing in the world, and the forty-something woman who is rediscovering herself through various life changes.
While our direction has changed course many times over the years, there are certain things that have remained true since the beginning: we are a place for Canadian women to share, connect, and boost one another up.
For our 10th anniversary, we're going to do just that, by bringing our content to life with a vibrant weekend pop-up full of creative workshops, panel discussions, and a beautiful space to come together IRL. And we really couldn't have found a better space to do it, or better partners to do it with.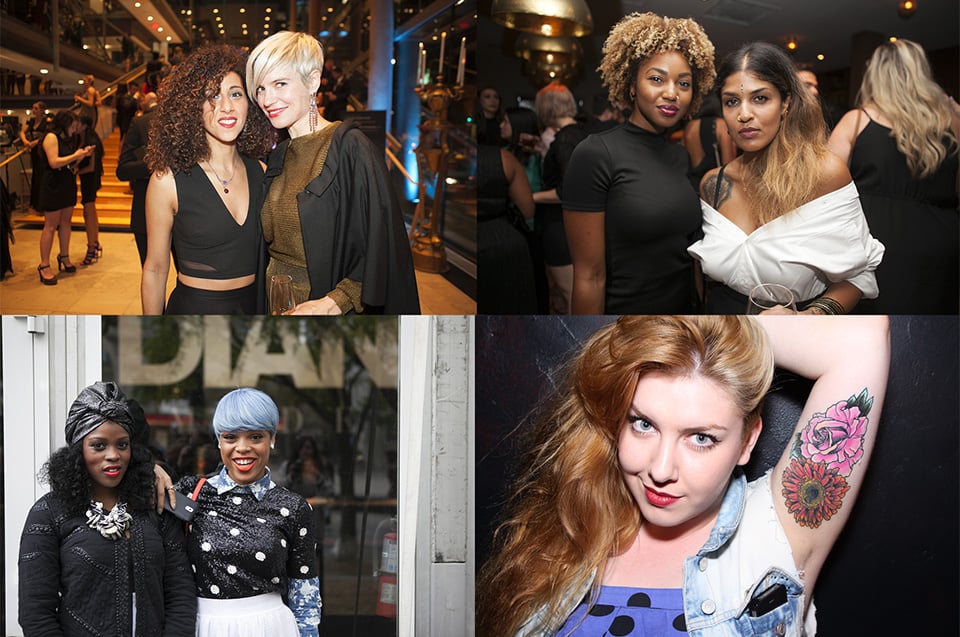 After checking out a variety of venues, we knew we found THE PLACE when we walked into Knixwear's brand new headquarters on Claremont Street. Beyond being a gorgeous open loft space, Knixwear partnering with us was such a perfect fit. We love how they are revolutionizing bras and underwear for women of all shapes and sizes, and as an entrepreneur, Joanna Griffiths is a force, with off-the-chart growth in less than five years. Watching Knixwear's journey has been nothing short of fascinating; we can't wait to invite you into their beautiful space.
We're also SO EXCITED to partner with brands we love, who share our values, to design programming that is incredibly meaningful to us. We've had a long-standing relationship with Fujifilm, executing several creative partnerships over the years, and we are thrilled that they have come on as a presenting sponsor. Documenting our life and sharing with our communities and loved ones is who we are; Fujifilm is going to help us do just that.
A newer relationship (but a seriously hot one!), We-Vibe has also teamed up with us as a presenting sponsor, to help encourage a life full of pleasure and celebrate the empowering sense of self that sexual confidence brings. (Get it, grrrl.)
So, what exactly is happening? LOTS. (Get yer RSVPs in ASAP! This is a first-come, first-served situation!)
Shedoesthecity 10th Anniversary Event Lineup
Leaders in Canadian Film Panel, Friday, November 17, 8:30am to 10:30am. Free. Shedoesthecity and partner Telefilm Canada present Leaders in Canadian Film, a panel discussion and breakfast focused on how women have built successful careers in the film industry, the road to gender equity, and how women in "the biz" can work together to enable positive change. Panellists include Toronto International Film Festival's VP of Advancement Maxine Bailey, Cinematographer Maya Bankovic, Director Molly McGlynn and Entertainment One's VP of Marketing Joanna Miles. RSVP HERE.
Recovering Out Loud Panel, Friday, November 17, 6:30pm. Meeting to follow. Free. To spotlight Shedoesthecity's commitment to recovery writing, we've partnered with She Recovers, a network for women in recovery with over 260,000 members, to host Recovering Out Loud. She Recovers co-founder Taryn Strong and Shedoesthecity's Jen McNeely will be joined by bestselling author of DRINK, Ann Dowsett Johnston, and social justice warrior, artist and founder of Feeding Canada, Nanook Fareal, to discuss what recovery looks like. Following, Taryn will lead an open meeting for women recovering from substance abuse and other life challenges. RSVP HERE.
We-Vibe Erotic Writing Workshop, Saturday, November 18, 2pm to 4pm. Free. Writing is an act of pleasure in itself, especially when searching for the right words to describe an intimate act or arousing moment. Guests are invited to pick up some tips from experts at We-Vibe and Shedoesthecity. RSVP HERE.
We-Vibe Presents Sex & Comedy: A Female Stand-Up Night, Saturday, November 18, 8pm to 11pm. Free. Toronto's comedy community will corral for a Sex and Comedy Female Stand-Up show, presented by We-Vibe and hosted by comedian Jess Beaulieu. Comedians Courtney Gilmour, Natalie Norman, Hoodo Hersi and Carol Zoccoli perform sets; expect a rowdy, raucous, side-splitting night with plenty of R-rated humour and lots of prizes courtesy of We-Vibe. RSVP HERE.
Pilates Class, Sunday, November 19, 10am to 11am. Free. All are welcome to sign up for an early morning Pilates class led by Keri O'Meara of MuseMovement and spend an hour unplugged from life and tuned into the body. This is a bring-your-own-mat event. RSVP HERE.
Guided Magic & Meditation, Sunday, November 19, 11:30am to 1pm. Free. Continue the Sunday morning healing with a guided meditation as wellness expert and Reiki Master Nicole Tupechka returns participants to nature via live music, crystals and plants. RSVP HERE.
Fujifilm's Photography Panel, Sunday, November 19, 1:30pm to 3pm. Free. In honour of Shedoesthecity's long-standing commitment to photojournalism guests are invited to attend Shedoesthecity x Fujifilm's Photography Panel, featuring some of Toronto's top female photographers sharing tips and tricks and technical advice on how to turn one's passion into a business. Moderated by Liza Hicks, panelists include Solana Cain, Becca Lemire, Scarlet O'Neill, and Fujifilm X Photogapher Kael Rebick. RSVP HERE.
Fujifilm Presents: Macramé Workshop, Sunday, November 19, 4pm to 5:30pm. Free. To cap off the weekend, Fujifilm is bringing together botanicals and crafts with a Plant Care and Macramé workshop hosted by plantbaby Studio's Jenny Morris. RSVP HERE.
During the weekend's programming, photography by Becca Lemire will cover the walls, sharing best-of moments from Shedoesthecity's archives while presenting a vibrant look back at Toronto's fashion street style and cultural happenings that have brought fervour and warmth to city life over for the past decade.
The anniversary celebrations will also mark the official kick off for our 10th anniversary campaign to support women in Toronto with a $10,000 giveback commitment for 2018 to United Way Toronto & York Region.
While Shedoesthecity has supported numerous fundraisers and local charitable organizations over the years, we wanted to align ourselves with one and work towards a major goal to give back. Partnering with United Way Toronto & York Region is a way to leverage our strength and provide support to the women in our community who need it most.
So…getting back to the beginning, what was the original plan? I thought I'd do this for five years at most, make some money, and then sell Shedoesthecity to a media behemoth. Those goals were never realized, but I ended up getting something far better: a strong community of women, and a richly fulfilled and beautiful life. Thank you for being by our side, for being part of our story – here's to another decade of adventure. We hope you can celebrate with us!
Thank you.
Jen
(Photo below from launch in 2007.)