May is Asian and Pacific-Islander Heritage Month, and I'm back with a list of sixteen must-read books by Pan-Asian authors, to help you curate your own AAPI Month Reading List.
From spine-chilling mysteries, to expansive historical fiction, to lush and vivid fantasy, to insightful nonfiction, these books weave together social commentary, cultural context, research, and reflection, into unforgettable reads you won't want to put down!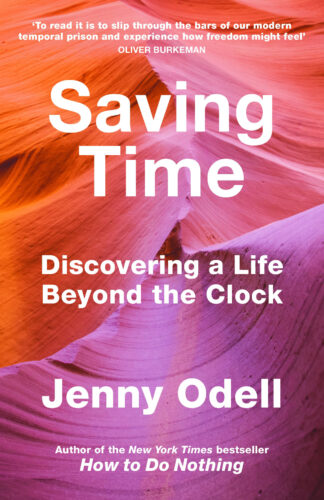 Saving Time – Jenny Odell
Jenny Odell, the bestselling author of How to Do Nothing is back with Saving Time: Discovering a Life Beyond the Clock. Saving Time is a deep dive into the fundamental structure of our society, uncovering the ways that the clock we live by, like many things, was designed for profit, not for people. This trickles down into our lives in interesting ways – where our time, even in leisure, seems like a series of moments to be bought, sold, and processed more efficiently. Odell uses this book to highlight how our painful relationship to time is inextricably connected to social inequities, the climate crisis, existential dread, and fatalism. She urges us to think about time and our "temporal realities" differently, encouraging us to look at life by "saving" and reimagining time, and the way it shapes us.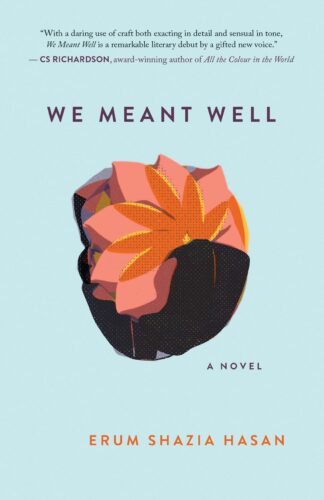 We Meant Well – Erum Shazia Hasan
Erum Shazia Hasan's We Meant Well is a fast-paced and unputdownable debut that grapples with questions of charity and power, asking what it means to be charitable, who deserves what, and who gets the power to decide. The book follows Maya, a married mother of one, who is woken up in the middle of the night by a phone call letting her know her colleague Marc has been accused of assaulting a local girl in Likanni, where they operate a charitable orphanage. She jumps on the next flight, and arrives to the compound surrounded by protesters. The accuser is Lele, her former protégé and the chief's daughter. There are no witnesses, and there's no proof of any crime, and Mara now finds herself caught between Marc and Lele, the charity and the villagers, her marriage and new temptations – living the difficult contradictions of an aid worker – there to serve the most deprived, but also to govern. This is a tense, challenging, and thought-provoking book that raises critical questions about the West's involvement in the global South, and the uncomfortable conflicts that exist in humanitarian and foreign aid work.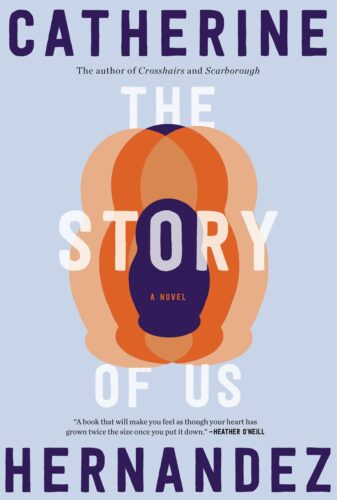 The Story of Us – Catherine Hernandez
Catherine Hernandez' The Story of Us is a stunning novel about the unbreakable bond of family. The book follows Mary Grace, an overseas Filipino worker who left her husband to become a caregiver in Canada, and dreaming of one day sponsoring her husband, and having children of their own. However, when she arrives in Toronto, she is left navigating strange and careless employers and unruly children. She decides to become a personal support worker, caring for Liz, an elderly patient suffering from Alzheimer's. While Mary Grace's time with her charge challenges her conservative beliefs, soon she becomes Liz's friend, and her biggest ally. This is a beautiful, "feel-good" story of meeting in the middle, chosen family, and how belonging can be found in the most surprising of places.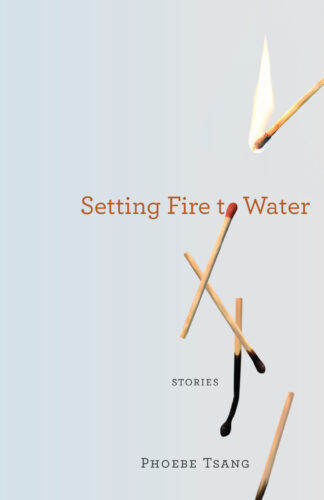 Setting Fire to Water – Phoebe Tsang
Phoebe Tsang's Setting Fire to Water is a short story collection outside of the Canadian "mainstream". It features seventeen stories, all different, but with the common theme of longing, and search for acceptance. Among others, we follow a reality TV star obsessed with the all-too-real stain that threatens to blemish her fake, made-for-TV life. We are brought into a modern fairytale, where we meet a fox arguing with its enemy, hunger. We join a heartbroken accountant on a pilgrimage to India, as he tries to get his fire back. These beautiful and unconventional storylines explore the mystical possibilities that can be found in our contemporary lives, in the kind of book you want to savour, story by delicious story.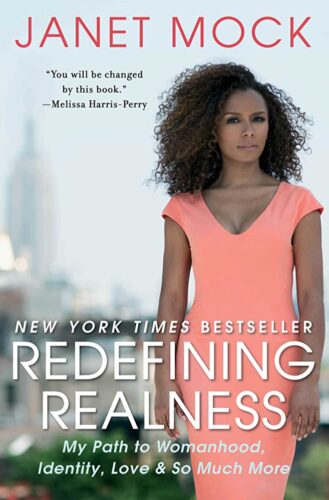 Redefining Realness – Janet Mock
Janet Mock's Redefining Realness is one of my favourite memoirs. It was in 2011, in Marie Claire magazine, when Janet Mock first stepped forward (publicly) as a trans woman. She quickly became an influential and outspoken public figure, and this memoir is a follow-up to that piece, and shares her bold and inspiring story, in her own words. We join Janet as she's welcomed into the world, as the firstborn son of her deeply loving, yet ill-equipped family. She navigates her teen years without parental guidance, but soon finds belonging with close friends and mentors, as she seeks identity, through her unwavering conviction about her gender. We are taken along with her through her turbulent adolescence, and her brave and scary transition in her tender high school years, self-medicating with hormones, and flying solo across the world for sex reassignment surgery at just eighteen. We continue to follow Mock as she moves to New York, builds an incredible career for herself, and falls in love, as she navigates difficult decisions about disclosure, identity, and advocacy. This book is honest, unflinching, and vulnerable, as Mock shares her experience and insight on the unique challenges and vulnerabilities of trans youth, especially young trans women of colour.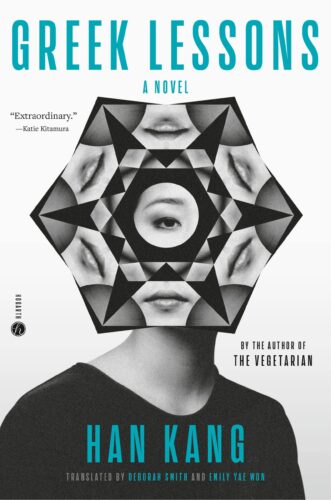 Greek Lessons – Han Kang
Han Kang's Greek Lessons is set in a classroom in Seoul, following a young woman who has lost her voice, even as she takes Greek lessons. Her teacher finds himself drawn to her, even as, day by day, he starts to lose his sight. They soon discover a deeper pain that binds them together – she has lost both her mother, and the custody battle for her nine-year-old son in just a few months. He is grappling with the pain of being torn between two cultures, two languages, and two countries, as well as his fear of losing his independence. This is a short, tender, and quiet story that brings together two ordinary people, in a moment of private anguish, exploring their unlikely bond, and the ways it shapes them, and takes them from darkness to light.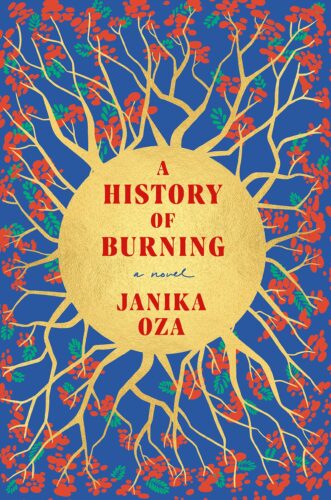 A History of Burning – Janika Oza
Janika Oza's A History of Burning is a generational saga that follows four generations of a family through history, spanning India, Uganda, England, and Canada. The story begins in India, in 1898, where we meet Pirbhai, a thirteen-year-old, and his family's breadwinner, who is looking for work, but ends up being taken across the ocean to labour on the East African Railway, for the British. He has no money, and no voice, but he does have a strong will to survive, soon making an impossible choice, the reverberation of which will haunt him and his family for generations to come. As British colonial rule starts to wane, Pirbhai's children go on to thrive in Uganda, and his granddaughters – Latika, Mayuri, and Kiya come of age in a divided nation, each forging their own path for the future. Soon, the family is forced to flee Uganda during Idi Amin's brutal expulsion of South Asians in 1972, and the family must start their lives over again in Toronto. This is a breathtaking and expansive saga of colonialism, complicity, resistance, and displacement – about the stories within our families, the ones we share, and the ones we don't.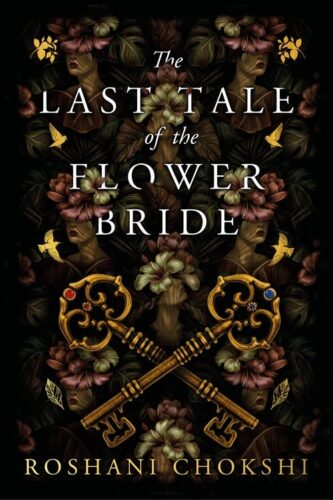 The Last Tale of the Flower Bride – Roshani Chokshi
NYT Bestselling author Roshani Chokshi's The Last Tale of the Flower Bride is her adult fantasy debut. Once upon a time, a scholar who believed in fairy tales married Indigo, a beautiful and mysterious heiress. They exchange gifts and stories, and truly believe that they can live happily ever after, so long as he never pries into Indigo's mysterious past. However, when Indigo learns that her estranged aunt is dying, the couple is forced to return to her childhood home, the house of dreams, and digging into Indigo's past becomes more and more tempting for her new husband. Within the crumbling manor's extravagant (and musty) halls, their lurks a shadow of another girl, Azure, Indigo's dearest childhood friend who disappeared suddenly and mysteriously. As the house starts to reveal his wife's secrets, the bridegroom is forced to choose between reality and fantasy, even if the decision threatens to destroy their marriage, and their lives… Full of breathtaking twists, this is a chilling and beautiful read for anyone who likes their fantasy to come with a side of mystery.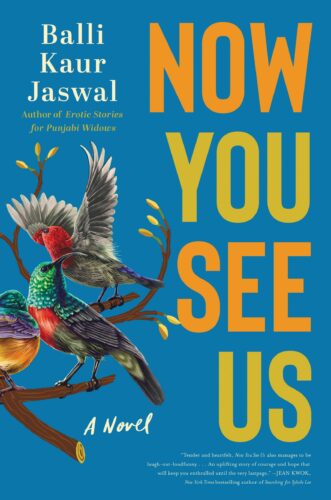 Now You See Us – Balli Kaur Jaswal
Set in Singapore, Balli Kaur Jaswal's Now You See Us is a wildly entertaining mystery that explores the lives of the immigrant women no one sees. Corazon, Donita, and Angel are Filipina domestic workers, among the wave of women sent to Singapore to be cleaners, maids, and caregivers for the wealthy and privileged. Corazon is a veteran domestic worker, who had previously retired, but came back to Singapore under mysterious circumstances, and now finds herself keeping a secret from her wealthy employer who is planning her socialite daughter's extravagant wedding. Brazen and exuberant Donita is barely out of her teens, and had the bad luck of being hired by the notoriously fussy Mrs. Fann. She soon finds herself in a whirlwind love affair with an Indian construction worker, while simultaneously launching a social media account that says a bit more than it should. Angel has been feeling blue after her recent breakup with the woman she loves, and is alarmed when her elderly employer's son hires a new Filipina nurse, leaving Angel to wonder if she's an ally, or her replacement… Soon, an explosive news story shatters Singapore's peace, as a domestic worker is arrested for murdering her female employee. None of the three women know the accused, but she could be any of them, as every worker has heard stories of women who were scapegoated (or even executed) for crimes they didn't commit. Shocked into action, Donita, Corazon, and Angel start piecing together what really happened on the day of the murder… After all, who knows the secrets of the elite better than the women who work in their homes?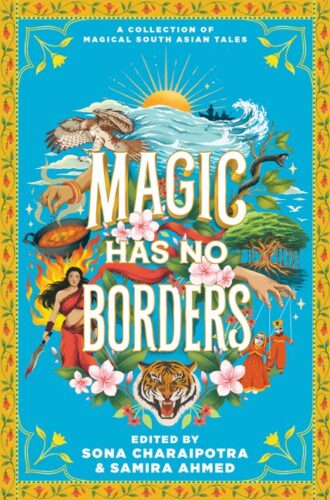 Magic Has No Borders – Edited by Sona Charaipotra & Samira Ahmed
Magic Has No Borders is an anthology edited by YA authors Sona Charaipotra and Samira Ahmed. It's a lush and unputdownable collection of South Asian folklore, legends, and epics, reimagining stories about chudails, and peris, and jinns, and goddesses, for a modern audience. This collection features science fiction and fantasy stories from fourteen authors from the South Asian diaspora, from Nafiza Azad, and Tanaz Bhathena, to Sabaa Tahir, and Nikita Gill. As someone who's been consuming as much folklore and mythology as I can get my hands on, I can't wait to read this collection!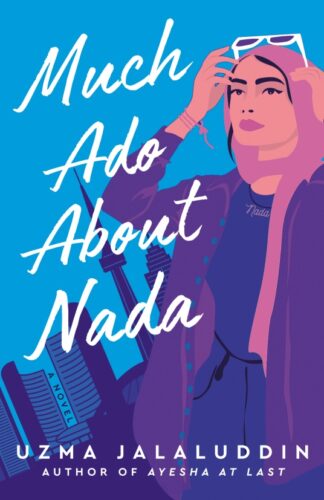 Much Ado About Nada – Uzma Jalaluddin
Uzma Jalaluddin's Much Ado About Nada is a second-chance romance, inspired by Jane Austen's Persuasion. It follows Nada Syed, who is on the cusp of thirty, and still living at home with her family, in Toronto's Golden Crescent neighbourhood, while ignoring her mother's pleas to get married already. While she's got a good job as an engineer, she has big dreams for her tech baby, Ask Apa, the app that launched with a whimper, instead of a bang, thanks to her double-crossing business partner. Nada feels like nothing in her life is turning out the way it was supposed to do, and can't help feeling like a failure. Her best friend Haleema is determined to pry her from her shell, and convinces Nada to join her at the giant annual Muslim conference held downtown, so she can finally meet Haleema's fiance Zayn… And his brother Baz… but Haleema doesn't know that Nada and Baz have a past – some of it good, some of it bad, and all of it secret. The conference brings all of that past hurtling towards Nada's present, bringing forth complications, and reckonings. Like its inspiration, this is a story of yearning, regret, and pining – told through Jalaluddin's unforgettable style.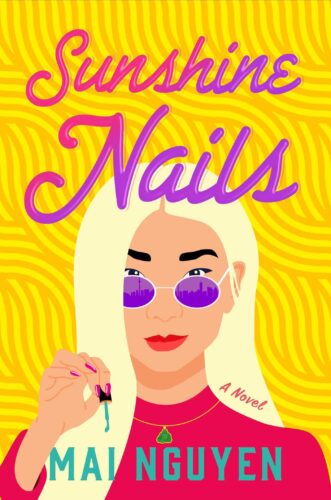 Sunshine Nails – Mai Nguyen
Mai Nguyen's Sunshine Nails isn't out until the 4th of July, but I'm really excited about it! We meet Vietnamese refugees Debbie and Phil Tran, who have built a comfortable life for themselves in Toronto, with their family nail salon. But their world is soon rocked, when a glamorous chain salon opens up across the street, just as their landlord jacks up their rent. It seems like just a matter of time before they lose their business, and everything they've built, so they decide to enlist the help of their daughter, Jessica, who has just returned home after a messy breakup, and an even messier firing. Together, with their son, Dustin, and niece, Thuy, the devise some good old-fashioned sabotage. As the lines between right and wrong start to blur, relationships get put to the test, and Debbie and Phil must choose whether they keep their family intact, or their salon. This is a light-hearted story about family, community, and gentrification, and I can't wait for it to be out in the world!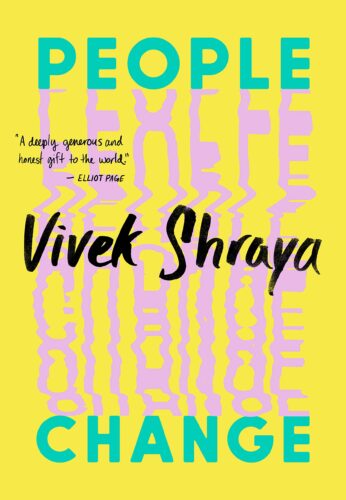 People Change – Vivek Shraya
Vivek Shraya's People Change is a short, but incredibly engaging read about reinvention. People change, and no one knows that better than Vivek Shraya. From cutting our hair, to changing our outfits, to changing our minds. We change labels, titles, and names. We try to blend in, we try to stand out. We outgrow relationships, get into new ones, we abandon our dreams, and chase something new. Vivek might be the poster girl for change – she's made a career of embracing changes, as an artist, a performer, a musician, a writer, a model, and a teacher, and in this short book, she reflects on the origins of our human impulse to change, to reinvent ourselves. She traces her journey through change back to childhood influences, from Hinduism to Madonna, and pulls it together into this beautiful meditation on change, why we are both drawn to it and afraid of it, and what motivates us to change, or traps us in place. This was a short and beautiful handbook you'll want to pass around to your friends after reading.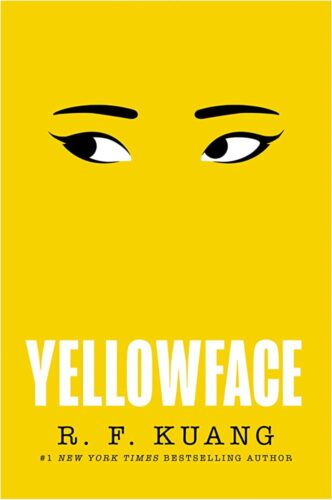 Yellowface – R. F. Kuang
Rebecca (R. F.) Kuang has become one of my FAVOURITE authors of all time, and Yellowface is her latest novel. Authors June Hayward and Athena Liu were supposed to be twin rising stars: graduating in the same year at Yale, and debuting in the same year in publishing. Athena soon becomes a cross-genre literary darling, and June didn't even get a paperback release… No one wants stories about basic white girls, June thinks, so when she sees Athena die in a freak accident, she impulsively steals Athena's just-finished masterpiece, an experimental novel about the unsung contributions of Chinese labourers to the British and French war efforts in WWI. So what if June edits Athena's novel and sends it to her agent as her own work? So what if she lets her new publisher rebrand her as Juniper Song, complete with ethnically ambiguous author photo? Doesn't a story like this deserve to be told, no matter who tells it? As Juniper's star begins to rise, she can't get away from Athena's shadow, and emerging evidence threatens to bring her stolen success crashing down around her… How far is she willing to go to keep what she thinks she deserves?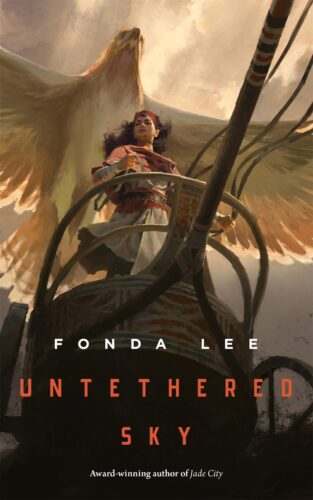 Untethered Sky – Fonda Lee
Fonda Lee's Untethered Sky is a short and captivating read about the pursuit of an obsession, at all costs. It follows Ester, whose family was torn apart when a manticore killed her mother and baby brother, leaving her with a single, overwhelming need to kill the monsters that took her family. Her path takes her all the way to the King's Royal Mews, where the giant rocs of legend are flown to hunt manticores, by their brave and dedicated handlers, the ruhkers. Ester is soon paired with a fledgling roc named Zahra, and she finds purpose and acclaim by devoting herself to the calling that demands absolute sacrifice, and a wild, dangerous creature who will never return her love. The terrifying partnership between woman and roc leads Ester on a journey of perseverance, acceptance, and danger. I really enjoyed this book, it was fast-paced, and full of intensity, doing a great job at painting a picture of the devoted and multi-faceted ruhkers at the centre of our story. This was my first of Fonda Lee's books, and it won't be my last!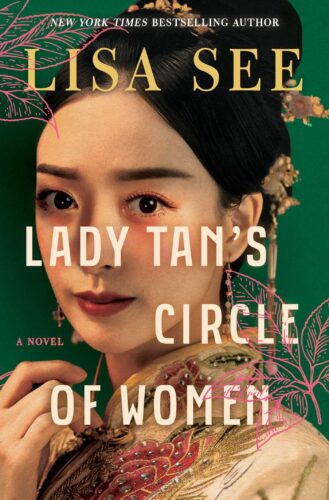 Lady Tan's Circle of Women – Lisa See
Lisa See is a favourite author of mine, and her latest novel Lady Tan's Circle of Women is one of my most anticipated books this year (it comes out in early June). Inspired by the true story of a woman physician from 15th-century China, this book follows Tan Yunxian, born into an elite family, yet haunted by death, separation, and loneliness. Her grandmother is one of a handful of female doctors in China, and she's teaching Yunxian the pillars of Chinese medicine. She learns about women's illnesses from a young age, training alongside a young midwife-in-training, Meiling, and quickly become friends, united in purpose. However, when Yunxian is sent into an arranged marriage, her mother-in-law forbids her from seeing Meiling and from helping the women and girls in the household. She is to act like a proper wife, and this book explores how Yunxian can break free of these traditions. Lisa See's stories are always incredibly well researched, and feature incredible stories about women, and women's friendships… I would quite honestly read her grocery lists!
Ameema Saeed (@ameemabackwards) is a storyteller, a Capricorn, an avid bookworm, and a curator of very specific playlists, customized book recommendations, and cool earrings. She's the Books Editor for She Does the City, where she writes and curates bookish content, and book recommendations. She enjoys bad puns, good food, dancing, and talking about feelings. She writes about books, big feelings, unruly bodies, and her lived experiences, and hopes to write your next favourite book one day. When she's not reading books, she likes to talk about books (especially diverse books, and books by diverse authors) on her bookstagram:@ReadWithMeemz