It's hard to encapsulate all the change that has taken place in the past decade but when we look back at this era, thirty or forty years from now, these are the major events and societal shifts that we imagine we'll be sharing to younger generations around the dinner table.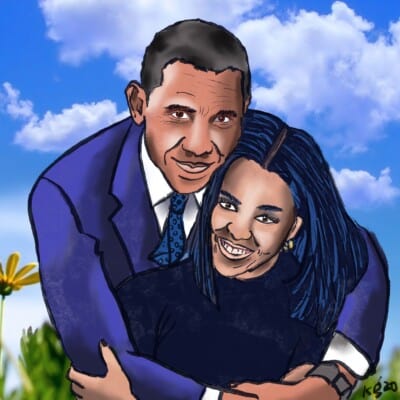 The Obamas
Yes, Barack Obama's first term as President of the United States kicked off in January 2009 (and we will never forget the excitement of election night in 2008), but both him and Michelle have been a guiding light throughout the past decade. Their words and smiles have provided comfort and hope in an era of fear and discomfort, and we will forever associate them as strong, wise and empathic leaders that helped us through 2010 – 2020.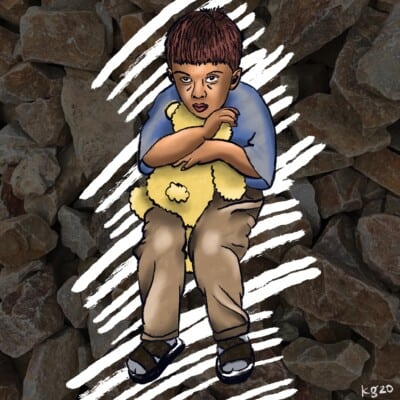 The Syrian War and Syrian Refugees in Canada
The conflict in Syria began in 2011, and sadly the violence persists today. While it continues to be a horrific nightmare, with millions of families displaced around the world, it has also inspired great acts of compassion.
Over 44,000 Syrian refugees have settled in Canada since 2015, and largely due to caring Canadians who came together to raise funds to help bring them here, or host families that helped them every step of the way. Generosity and kindness saved lives, and gave us important lessons in both strength and gratitude.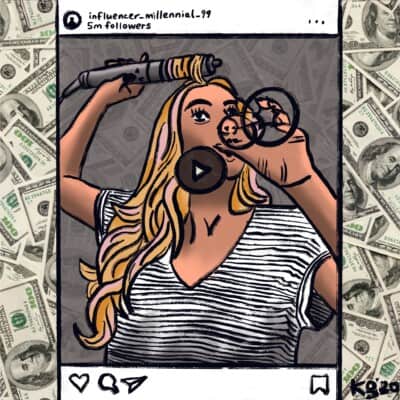 The Rise of Influencers
Love them or hate them, influencers have rocked the world of marketing and advertising, shifting everything—from what we wear to how we look at our bodies. Purchasing power is now far more influenced by individuals that resonate with us, as opposed to corporate slogans that are designed by a bunch of suits in a boardroom.
While there are still remnants of the advertising world we watched in Mad Men, how and why we consume has changed considerably. Technology has given power to the people, meaning its possible for anyone to gain a following. Would you agree?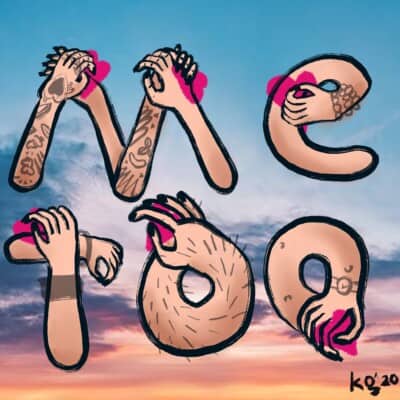 #MeToo
We will never forget that day in the fall of 2017 when women everywhere began sharing #MeToo in their social media. Some shared stories of assault, others of workplace harassment, and many simply joined the movement with those two simple but powerful words: Me Too.
Credit is due to activist Tarana Burke, who started the movement in 2006. But when Hollywood caught on, the domino effect was unstoppable, forever changing our culture for the better. The movement also demonstrated the power of social media, or how it can be used for good.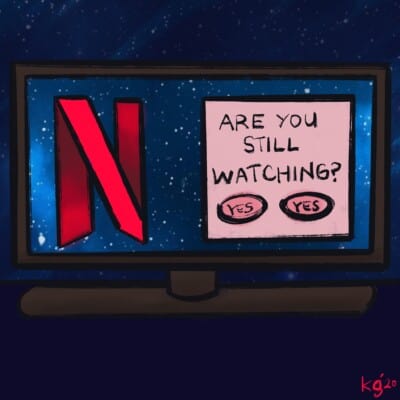 Netflix
Watching shows on Netflix has become such a huge part of our everyday lives, that it's hard to remember a time without it (except when we romanticize Friday night trips to our local Blockbuster). When did you first subscribe? Remember when Netflix used to be a service that sent you films and TV shows in the mail? We do. And we're kicking ourselves that we didn't invest in it then.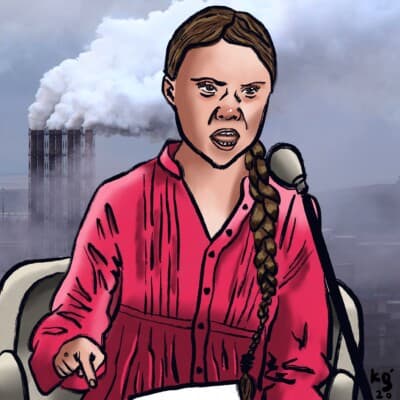 Greta Thunberg
The photo of Greta Thunberg sitting in her bright yellow raincoat, with her "Skolstrejk for Kimatet" cardboard sign propped up by her feet, will be an image that will always signify a defining moment in history, or when the world finally began to take the climate emergency more seriously.
Greta's courage and conviction, and that of so many remarkable young people, including Anishinaabe water activist Autumn Peltier, inspired millions to join the Fridays for Future movement. Hopefully the world continues to listen.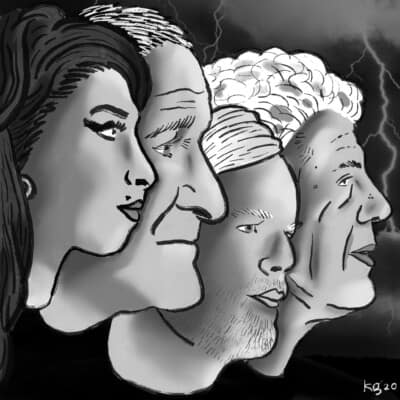 Mental Health
Along with #MeToo, this is the decade where people began to open up about their mental health issues, bravely sharing personal challenges with alcoholism, postpartum depression, PTSD, anxiety, or suicidal thoughts. All of it was up for discussion in ways that hadn't been seen in the previous decade. As a result, society has made great strides when it comes to recognizing the importance of mental health, and the scope of mental illness.
There continues to be debate about the intentions of campaigns like Bell Let's Talk, but it's undeniable that they have played a significant role in deepening awareness and fighting stigma.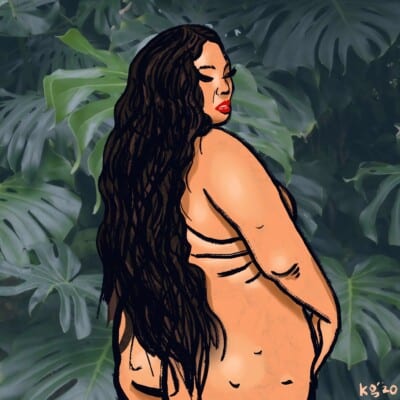 Body Positivity
The body positivity movement began with gutsy individuals questioning and challenging "normal" beauty standards, which eventually pushed the entire fashion industry to change. Like so many of these issues we've highlighted, the first question that comes to mind is, "But why did it take so long?" There are numerous reasons, but for now we'll say that we're glad that there's been a noticeable shift, and we're excited to continue celebrating all types of bodies, as well as exploring our own self-acceptance.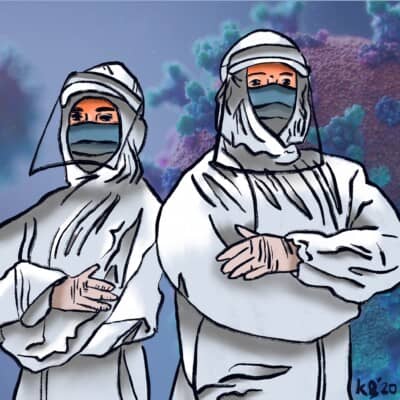 COVID-19
The pandemic has forever altered everything, and in the decades to come, life will forever be described as pre or post COVID. We are still very much in it, and we unfortunately do not know when or how, exactly, it will end. But we do know that it has united us, and allowed us to reevaluate everything: from a newfound appreciation of nature to examining the effects of capitalism. The virus has taken far too many lives, but it has also showed us that empathy and kindness will be what save us. That and, of course, science.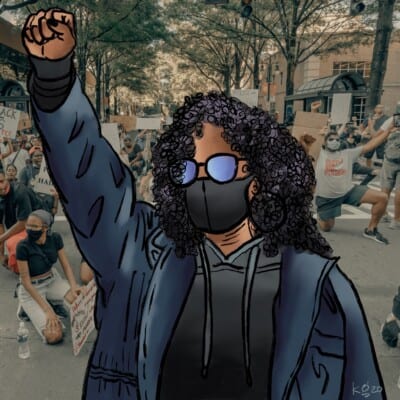 #BlackLivesMatter
The movement began in 2013, after the acquittal of George Zimmerman in the horrific shooting and death of teen Trayvon Martin, but #BlackLivesMatter became globally recognized this past year, following the brutal and heartless killing of George Floyd by Minneapolis police officers.
The New York Times reported that the Black Lives Matter protests in the United States that happened in the days and weeks that followed Floyd's death, can easily be categorized as the largest historical movement to ever happen in America. It is estimated that between 15 and 26 million people hit the streets to protest police brutality, violence against Black people, but also systemic racism in education, media, healthcare, and every facet of society.
Protests reverberated around the world, including 68 marches across Canada. Incited by anger and heartbreak, the global movement has instigated much-needed and long overdue change, and provided hope for a brighter future. The fight for equality continues.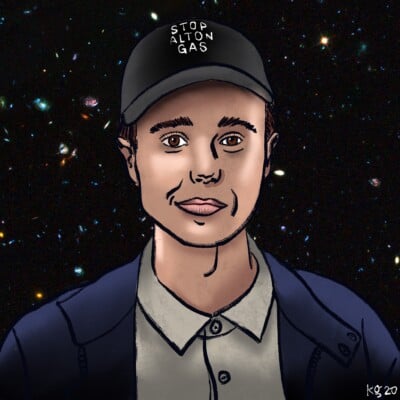 Elliot Page
While there are still those who refuse to listen, this decade has largely been about listening and acceptance: Who are you and how do you feel? What is your story? What pronouns do you use?
When celebrities like Elliot Page courageously come forward to share who they really are, and how they want to be understood, they inspire millions. Page's coming out as transgender served an important reminder that gender and identity is not something we impose on others, but a process of self discovery.
With much of the world in lockdown, we're finishing this decade physically alone, ringing in 2021 quietly at home. But in reviewing the change and progress made since 2010, perhaps we're less alone than ever before.
Thank you to Kristina Groeger for her incredible illustrations. Check out more of her work here.