Montreal filmmaker Vanya Rose has been deeply immersed in visual arts and theatre since she was a child, but this week will see the premiere of her debut feature film, Woman in Car, at the Canadian Film Festival.
Anne (Hélène Joy) seems to have it all, sophistication, a house on the hill, an upcoming wedding to the ideal man. But when her stepson returns home with a beautiful woman (Liane Balaban), Anne develops an obsession with the stranger whom she fears could destroy the privileged life she has built. As the countdown to her wedding day winds down, Anne drives head-on into redemption from a life of lies.
The riveting performances by Joy and Balaban bring a tension to the screen that is palpable. Woman In Car is a gripping and affecting story, and the cinematography is noteworthy.
We connected with Rose to get to know the artist and personality behind the remarkable work. Her answers are short, but deliciously revealing.
Please share something from your recent search history and explain in four words why you were searching X.
Leica. Always pretending to buy a new camera.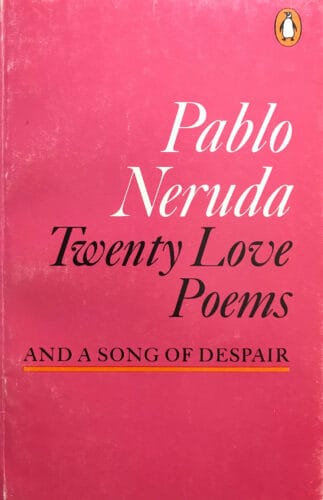 List three things on your bedside table.
George Sand's The Country Waif
Pablo Neruda's 20 Love poems and a Song of Despair
My rose quartz Gua Sha
What have you recently read and can't stop thinking about?
Beautiful words in a text someone sent me the other day.
What childhood toy do you still own?
I don't remember playing with toys but my aunts gave me a handmade doll when I was 2 that was the same height as me that I liked a lot and I still have it somewhere.
Do you recall the first song you slow danced to? Or a best guess?
Sinead O'Connor Nothing Compares to You
What posters hung on the wall of your teenage bedroom?
Robert Doisneau's photograph Le baiser de l'Hôtel de Ville and a magazine tear-out of Keanu Reeves.
What does breakfast normally look like?
Matcha with oat milk, an orange, bagel, eggs, smoothie.
What inanimate object has brought you comfort during the pandemic?
My Montreal-made piano with flowers painted inside it, my hammock and my silk sleeping mask.
Tell us about a subject that you want to explore more deeply.
Filmmaking.
What skill would you love to have?
French braiding.
Please share a place you think about often and in one sentence explain why.
Gap of Dunloe in Ireland. It's the most beautiful place I've ever been to.
What does comfort food look like to you?
Spaghetti Bolognese
A film you saw in your childhood or youth that left a deep impact?
Time Bandits
What show or film have you watched lately that you can't stop thinking about?
The Von Sternberg/Dietrich collection playing on Criterion right now.
Which song could you listen to 20 times in a row?
"All Flowers in Time Bend Towards the Sun" by Jeff Buckley and Elizabeth Fraser
Please tell us about a hidden talent.
I can out-sail most people in a Laser.
What's a cherished item in your closet right now that you feel good wearing?
A second hand silk pj-style ensemble.
What has calmed you in the past 9 months?
Time amongst trees in Montreal parks and cemeteries with a calm man.
Who inspires you on social media?
What do you most want to do when the era of social distancing is behind us? What have you been dreaming about doing once the pandemic is behind us?
Sitting in a cafe to write, getting a facial and making out without worrying if one of us has it.
What nonprofit would you like to give a shoutout to?
Plus1: An organization dedicated to finding innovative solutions that drive social change and catalyze cultural momentum toward equity, dignity, and access for all.
Woman in Car will premiere at the Canadian Film Fest on April 3 at 9PM, with a repeat screening on April 4 at 12:30AM. Canadians everywhere can watch it on Super Channel.
21 Questions With… is a series to spotlight leaders in the Canadian film industry. See past features here.