Front Street Foods artisanal market is now open! Overnight, Union Station has become a seriously tasty destination.
From now until August 30th, 28 delicious local food vendors will be serving up sweet and savoury goodness. From Monday to Friday, the market will open from 7am to 9pm, meaning you can grab a Station Cold Brew Americano and Fred's Bread croissant on your way to work, settle in for some Mad Mexican or a Fresh Off The Boat catfish bahnh-mi for lunch, jump down for a 3pm cold-pressed juice from Greenhouse Juice Co. and relax in the evening with a sampling of tapas from Cava Sur. IS THIS AMAZING OR WHAT? OMG! But that's not all! On weekends, #FrontStreetFoods will still be going, offering Torontonians a whole new way to do brunch or afternoon snacks before a concert or Jays game.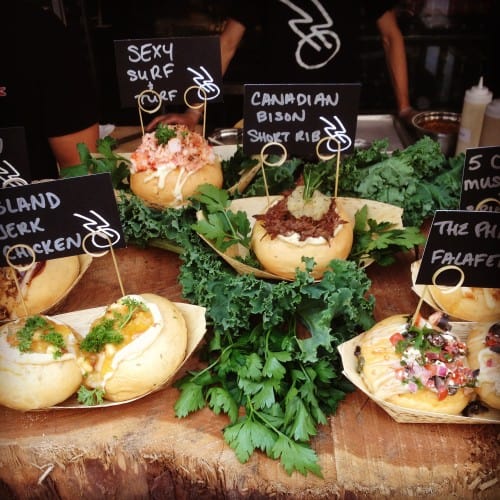 Shedoesthecity is ECSTATIC to come on board as the official media partner. Each week, we will present a special Front Street Foods Meet The Makers feature, so you can get to know each of the artisanal vendors.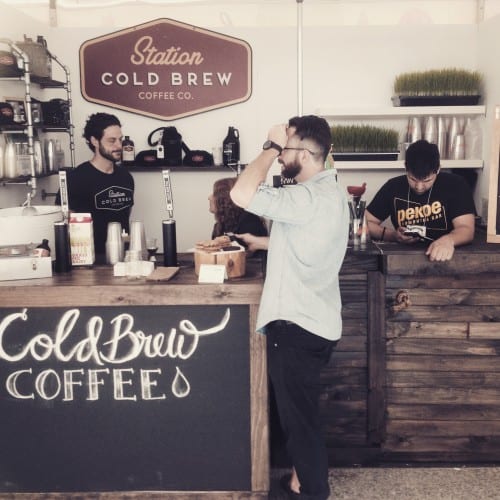 Bacon Nation, Caplansky's, Cava Sur, ChocoSol, Eative, Fred's Bread, Fresh Off The Boat, Greenhouse Juice Co., Holy Chuck Burgers, HotBunnz Street Cuizine, Hula Girl Espresso, Jamie's Cracked Corn, Jedd's Frozen Custard, La Fiesta, Little Fin, Melt, Mad Mexican, Miche Bakery, Nisos Importing, Pancho's Bakery, Pekoe Kombucha Bar, Small Batch Co., Station Cold Brew Coffee Co., The Mighty Cob, Toben Food by Design, Uncle Tetsu, Yolo TO, Wanna Banana: It's a nonstop foodie fest all summer long. Grab a seat and take a bite.
Coming soon: Shedoesthecity will be running a weekly FREE LUNCH contest. Follow us on Instagram @Shedoesthecity and be sure to enter once we go live in a few weeks.