Art Lovers: The 21st Annual Being Scene Exhibition, presented by Workman Arts, returns March 31 to May 31! We love this show as it supports local artists who have lived experience with mental health issues and addictions, the work is varied, powerful, and fascinating. This year, Being Scene is introducing new locations to explore, and an expanded program of free accompanying events. There are many ways to meet the artists, learn their stories, and participate.
Guests can experience the exhibition in-person and/or online this year. There will be a juried exhibition spotlighting 48 unique artists, alongside a curated component by guest curator Oliviana Cinco featuring a total of 8 additional artists! Like every year, Being Scene also offers several workshops, panel discussions and artist-led tours.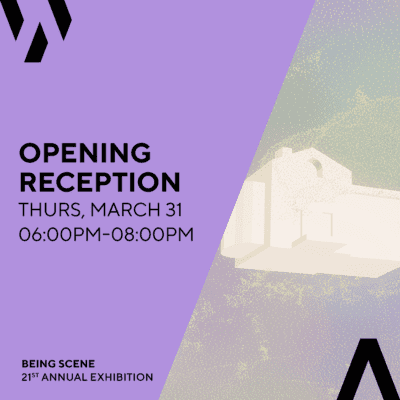 "We are thrilled to present our very first hybrid exhibition and our very first multiple venue exhibition under the Being Scene banner," says Workman Arts Executive Artistic Director, Kelly Straughan. "This year patrons can enjoy the exhibit from the comfort of their own home or venture out for an in-person tour or artist talk. Regardless of how you choose to engage with the exhibition, the work on display remains powerful, provocative and breathtaking."
This year's curated exhibition is titled Diapause, or a period of time when work is suspended as a result of unfavorable conditions. All the artists selected for this exhibition: Coley, Tina Guo, Paula John, Mustafa Khan, Brittany Newlove, Kat Singer, Asma Sultana and Jan Swinburne, have submitted work that explores this theme, and their work inspires much self-reflection and contemplation on how we continue to re-engage with the world and find new ways of connecting with ourselves and our communities.
"This event is an opportunity to celebrate the successes and dedication of people with lived experience. With the return of in-person exhibits and virtual programming, Being Scene is not to be missed," says Tracey MacArthur, CAMH President and CEO. "We are grateful for our continued partnership with Workman Arts and look forward to seeing the artwork spotlighted this year."
Being Scene runs from March 31 to May 31. The Juried group show will take place at 2104 Dundas St. W from April 1-28. The Diapause curated show will take place at Beaver Hall Gallery from May 17-31. More info, including how to experience the virtual opening and show, is on the Workman Arts website.