Make your March Break memorable! Here are some activities in Toronto that will make for a week of fun that the whole family can enjoy.
The Darkest Dark
Experience the magic of space at The Darkest Dark, an inspiring story from Canadian astronaut Chris Hadfield. Early reviews have described this groundbreaking theatrical adaptation of Hadfield's bestselling children's book as funny, thrilling, and moving for all ages. On stage now at the Young People's Theatre —tickets are still available for March Break dates!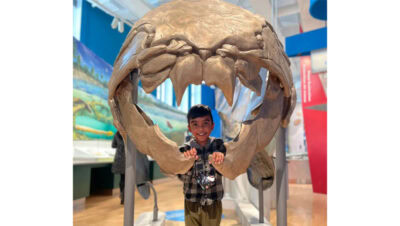 March Break at the ROM
This March Break at the ROM will celebrate spring, wildlife and nature, with plenty of activities to brighten up your week. Explore hands-on nature activity tables, high-energy live performances throughout the museum, and an invisible ink lab. More adventures are waiting to be had along the Hike the ROM-themed trails, and you won't want to miss their epic new dino-themed exhibit: T. rex: The Ultimate Predator, complete with interactive and multisensory activities.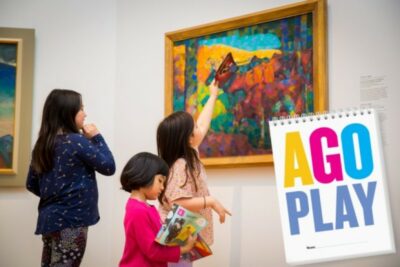 March Break at the AGO
The March Break art programming at the AGO includes artmaking, family-friendly tours through the gallery, a drop-in film screening and maker stations. There will be plenty of kid-friendly activities to explore, with hands-on art carts, scavenger hunts, and creative play. Check out their full schedule, with activities running from March 11-19.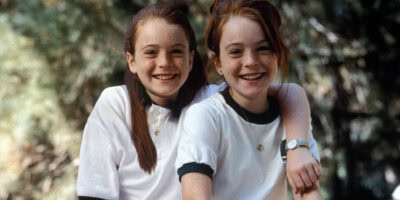 The Parent Trap at Paradise Cinema
This March Break, see both versions of a classic tale of twin trouble. Paradise Theatre will be screening both the 1961 and 1998 versions of The Parent Trap. See the beloved Nancy Meyers remake starring Lindsey Lohan on March 17 (perfect timing for a rewatch, after Lisa Ann Walter and Elaine Hendrix's mini reunion at the SAG Awards), and the original film starring Hayley Mills on March 14. Double the trouble and twice the fun!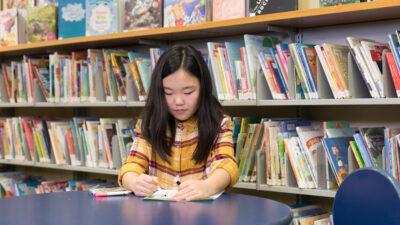 March Break with the TPL
The Toronto Public Library is offering more than 200 events and activities from March 11-18! Head to your local branch for music, art, or STEM programs and a great variety of other fun activities for kids and teens. Browse through the full list here and sign up while spots are still available. Some that caught our eye: Pawsitively Pets at High Park, Balloons and Electricity, Science Meets Art, Fun With Slime, St. Patrick's Day Crafts, and Fun with LEGO!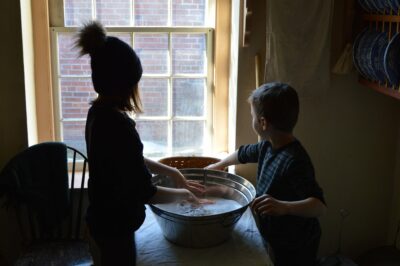 March Break Drop-Ins at Toronto History Museums
Eight Toronto History museums across the city are offering free drop-in activities for March Break! Take part in games, crafts, and scavenger hunts themed around local history that will spark your kids' curiosity and creativity. See all of the scheduled activities and locations here.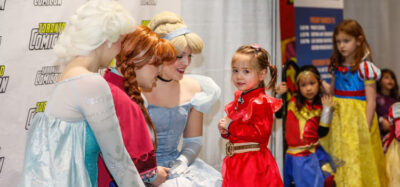 Toronto Comicon
Finish off your March Break with a fun-packed weekend of all things superheroes, comics, and sci-fi at Toronto Comicon! Their family programming includes a bunch of fun activities for the kids: a cosplay contest, princess sing-a-longs and meet & greets, a Pokémon-themed town, Harry Potter Sorting Hat ceremonies, crafts, games and more! Plus, for the pop culture superfans in your family, this year's lineup of special guests includes icons from The Lord of the Rings, Star Wars, Star Trek, the Marvel Cinematic Universe, the Arrowverse, Avatar. Don't miss the fun from March 17-19.