Staying inside and practicing social distancing provides ample opportunity to binge watch our favourite shows and movies, but it's also a great time to discover some new gems. If you're a documentary buff looking for something new to watch, CBC Gem and the National Film Board of Canada are both great resources.
Here are eight documentaries worth checking out:
In The Internet of Everything, director Brett Gaylor looks at the impact the internet has had on our homes, bodies, and cities – including here in Toronto, where Google sister company Sidewalk Labs intends to build a high-tech "city-within-a-city" along the waterfront.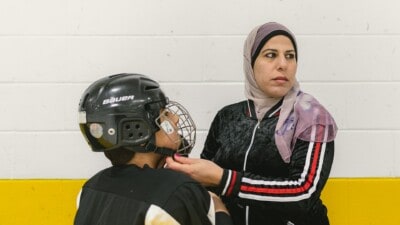 This documentary chronicles the lives of Syrian refugee and hockey mom Fatma Hacomer and her nine-year-old son, Majed. Filmmaker Teyama Alkaml told CBC the documentary "shows the reality of what it takes to build your life from zero."
Warrior Women With Lupita Nyong'o
Academy Award-winning actress, author, and producer Lupita Nyong'o travels to West Africa to uncover the story of the Agoji, an all-female army who inspired the Dora Milaje featured in the 2018 Marvel film Black Panther.
If you're a fan of the Planet Earth series, then Earth: One Amazing Day should definitely be on your watch list. The film showcases the beauty of the world over the span of one day – from high mountains to remote islands and exotic jungles.
Described as a "poem for a planet," Metamorphosis is a Canadian-made documentary that examines the ways humanity is being transformed by climate change and offers hope for the future.
In this series of five documentary shorts, Indigenous filmmakers offer a look at urban Indigenous culture and lived experiences in five Friendship Centre communities.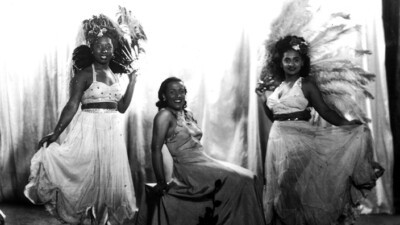 Show Girls celebrates Montreal's legendary Black jazz scene from the Roaring Twenties through World War II and into the 1950s and '60s. The film features interviews with three women – Bernice, Tina, and Olga – who danced at the Black clubs during that time along with rarely seen footage of the era.
Sixteen years after leaving Moncton, New Brunswick following a wave of suicides at her high school, filmmaker Samara Grace Chadwick returns to the town to re-immerse herself in the memories lingering there. "People have been living with this story for twenty years," she said of the film. "They each have a subjective version, which is genuine… even if it might be objectively false. I found it interesting to observe how all our individual stories have shaped us in our adult lives."