The sexiest arts and crafts fair of the year is back for another roll in the hay! Come As You Are Co-operative's Erotic Arts and Crafts Fair returns to the Gladstone for the twelfth(!) year running, and WE ARE READY. This year's list of vendors has it all: from the cute to the coy to the outright filthy, there's something for everyone at this inclusive and celebratory land of pleasure! Look for items from Monster Cliche, Luna Matatas, Milkweed Zine, Unicorn Collaborators, Blu Hummingbird Beadwork, Weal & Breech and SO MANY MORE.
If you've been before, you'll know that this is THE place to stock up on titillating toys, clothing, zines and gifts for yourself and your lover(s). If you've never been, let us pop your cherry; we've rounded up some of our faves to give you a taste of what's in store this year.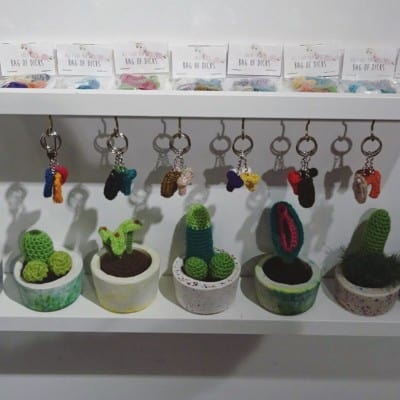 Um, how adorable are these incredible hand-knit coctus & vulva fly traps?! From SV Busy Knitting, these one-of-a-kind knitted gifts are perfect way to spice up any room or (home) office! Also, stock up on a signature bag of dicks while you're at it—you never know when you're going to need to send it to someone!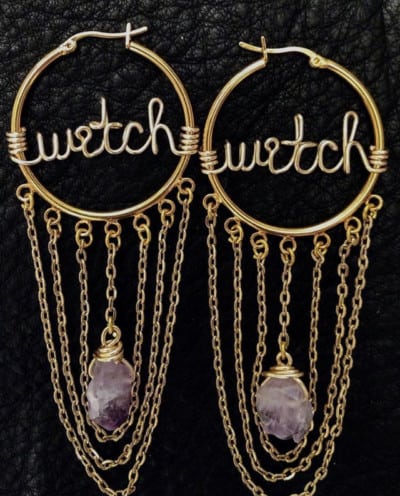 Every year we are drawn to Femmeboyant Designs. Created by a genderqueer, spoonie femme of colour, Femmeboyant's unique pieces serve as both a point of celebration and armour. Strong yet delicate, these witchy amethyst earrings caught our eye. PURE MAGIC.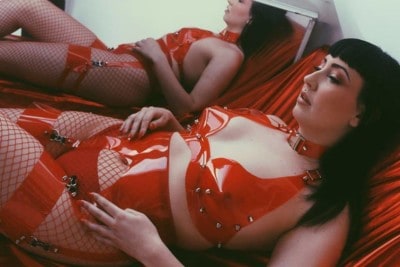 Rapture and Repent's handmade fetishwear and lingerie are designed with your sinful nature in mind! This gorgeous line is made right here in Toronto and evokes the satanic and sinister moods of the deadly sins. From PVC cuffs and collars to Guaricana chokers and bras, you'll find no shortage of come hither delights. Rapture now, repent later!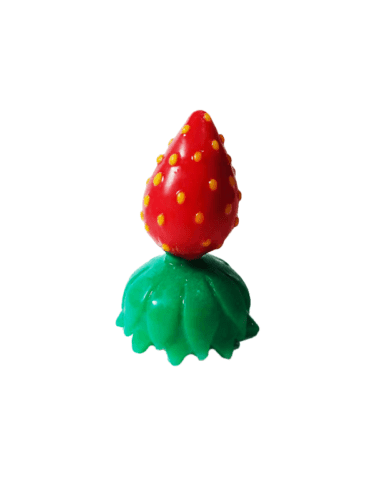 Lovecrafters will be out in full force at the fair, bringing in beauties like this little strawberry plug to get all up in your business! This made-in-Canada plug is glazed and anally compatible, bringing all your butt plug fantasies to glorious fruition. Happy Valentine's Day to YOU.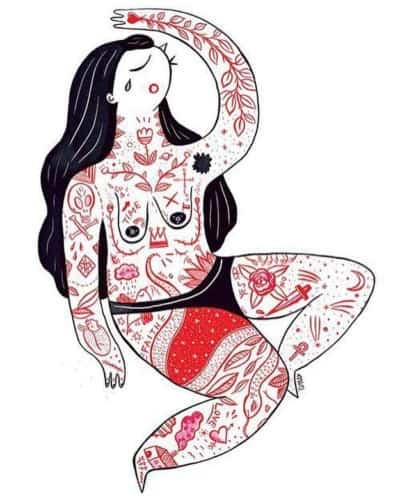 Natalie Very B. is a feminist Polish-Canadian contemporary witch, who is also an illustrator, designer and muralist. Her work illuminates the awe-inspiring power of the female, all while subverting patriarchal expectations of what women's bodies should look like and do. We're fans, and you will be too. Come and admire her style at the fair, and pick up your very own print, pin or T-shirt!
Make a date to explore, discover, meet some cool local makers, and find something special that will give you a thrill. The Erotic Arts & Crafts Fair goes down on February 2nd at 1214 Queen St. W from 10 a.m. to 4 p.m. Admission is free.