Adrienne Matheuszik's exhibit, Ambiguous Origins, is the culmination of two years of work for her MFA at OCAD. Coming from a video/new media background, she uses augmented reality to make interactive sculptures and installations. "The show came together as I began to develop a narrative using science-fiction imagery, and researching and thinking about issues of identity and how identity can be interpreted or experienced differently in different social settings," says Matheuszik.
We asked her about her work this week.
SDTC: Mixed-race identity figures prominently in your work. Why does this subject interest you, and how has your relationship to it changed over time?
AM: Before this project, I'd never consciously made work about my identity as a mixed-race person. Looking back now, I can see how I'd always been hinting at it. I've always made work about subverting viewer expectations, and I think it comes from the experience of my identity being different than what others might assume.
As a white-presenting mixed-race person, I don't look the way some people expect me to. I've had people be surprised or try to challenge or misinterpret my identity, and I finally decided to start making art about those experiences.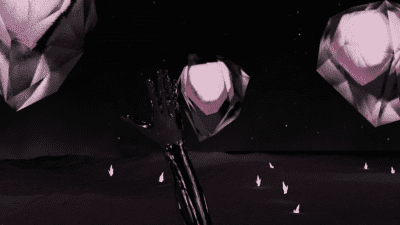 Who or what has had the greatest influence on your artistic practice?
I am influenced by many different artists, films and books. But the greatest influences in my practice have been my family, friends, classmates and professors who've supported me, encouraged me and challenged me to make and think about different things.
Can you walk us through your process for creating a new piece?
When I start a project I usually have a seed of an idea, whether that is an image, a formal/technical question or a viewer interaction. I spend a bit of time experimenting, either with the technology or the kind of images I want to create. Sometimes I keep experimenting, or sometimes I take the information from the first few experiments, plan out a piece and then make it. There are always little changes along the way, but with every change, my expectation of the piece also changes, so I usually have a pretty good idea of what the final piece might look like as I'm making it.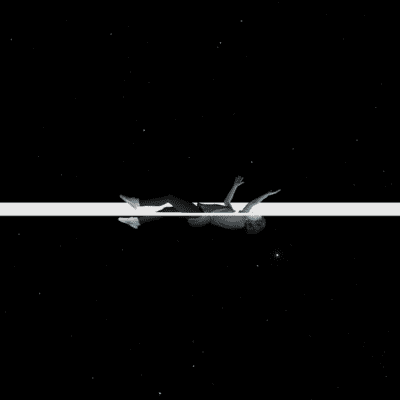 Walk us through a typical day in your life, from getting up until going to bed.
My schedule changes a lot depending on the kind of projects I'm doing (and how close I am to the deadline). For the past couple of weeks, gearing up for the show, I've been on a different schedule. I've been waking up pretty early and spending the mornings doing errands or looking at Instagram. I've been trying to take the mornings off to be able to deal with the stress of finishing the exhibition and school work. I usually go to my studio at school before lunch and work on the art for my exhibition and exhibition-related tasks, eat lunch and then work on the art until the evening when I go home and pretty much go straight to bed.
What is your mantra these days?
I'm not sure if this is a mantra, but I keep trying to remind myself that my best is good enough. Being in school and preparing for this project, it's really easy to go to bed thinking about how I didn't accomplish enough during the day, but trying to avoid burning out is very important to me too. Basically, taking breaks and working slower is better in the long run, even if it feels counter-intuitive.
Ambiguous Origins opens this week at Ignite Gallery (165 Augusta). Get more information here.