From Pollock to pulp
We saddle up – and strip
New Orleans funk to Toronto post punk
We are ready for all, come cow, chow mein or gay German f*ck songs.
Are you ready mid-November? You cold, crass month of festive flirtation, fine films and figgy pudding preludes? The chill in your air does not stop us!!!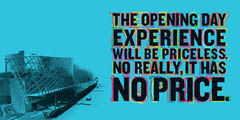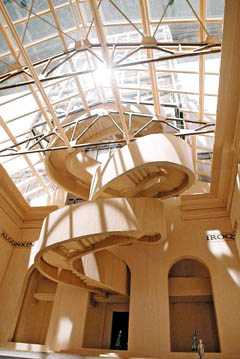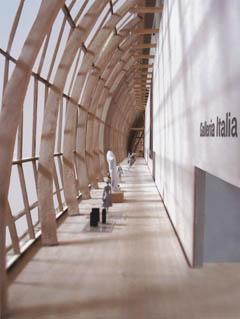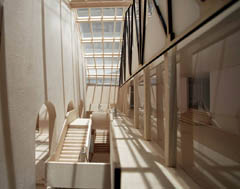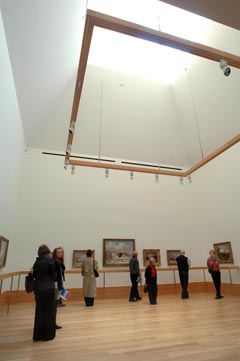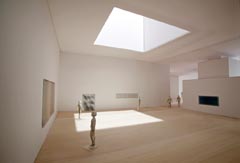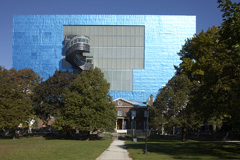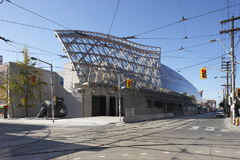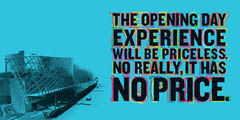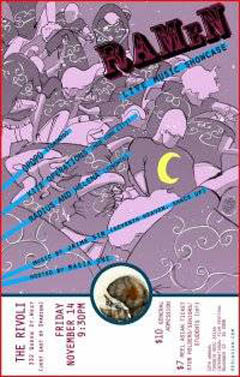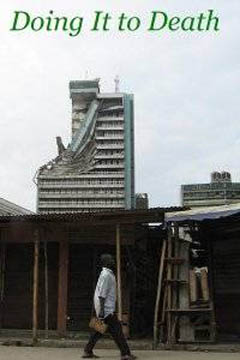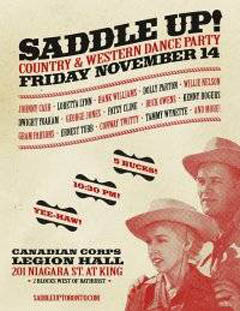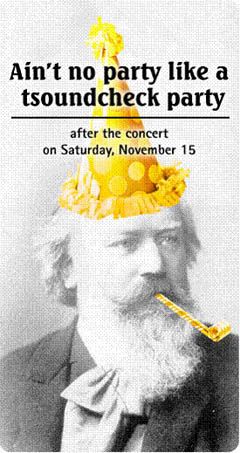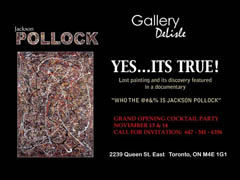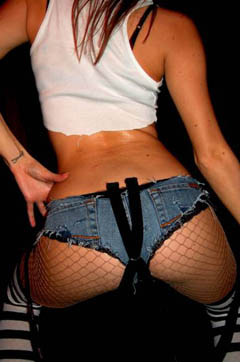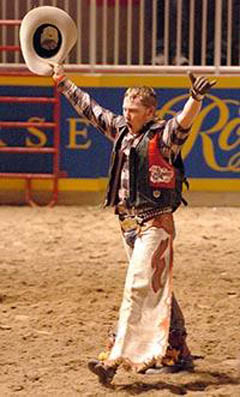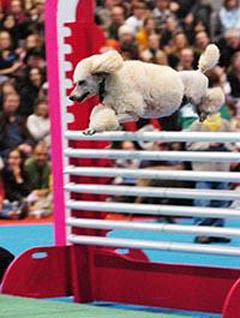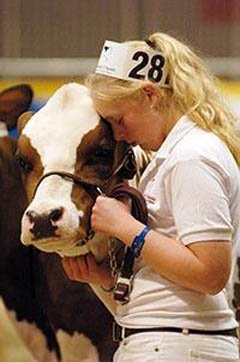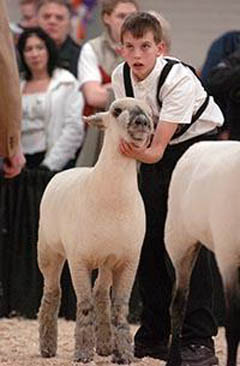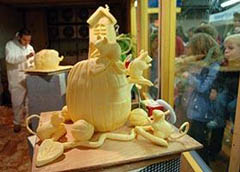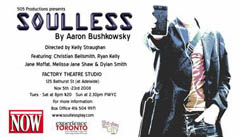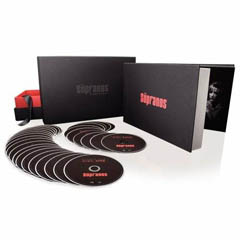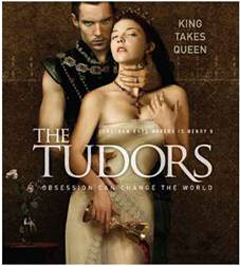 FRIDAY
AGO opens the doors!
After FOUR YEARS of ripping up Dundas and Frank Gehry controversial chit-chat, the AGO has been transformed!! Years ago, when I first saw the squiggle (Gehry's much anticipated design for AGO) – it reminded me of drawings I do on napkins while drunk. I even recall mocking the world renowned architect at Spadina's Red Room, while scrawling abstract interpretations to a crowd of raucous film industry types. "This is worth millllllllllions!"
Ahem. Blood now drips down my jaw as I bite my tongue harder than normal.
Today I toured new AGO, and it was nearly orgasmic. Standing on the spiral staircase on fifth floor gazing south over Grange Park, OCAD, the ghost of Speaker's Corner is remarkable. It feels as though the entire city had been arranged with the staircase as starting point. I also enjoyed watching the squirrels run.
Further to an initiative of having contemporary art collide with classic in every section of gallery, the top two floors are now dedicated to Contemporary from the 60's -90's. A special room is devoted to Coach House Books and their integral relationship with Toronto art from the sixties.
The stretch of windows that line Dundas, known as the Galleria Italia, are spectacular from the inside. The art is not Italian but the 26 families that contributed to this zone are Pusateri's etc.
In front of three hundred salivating media, Gehry took the podium and quipped at a colleague, in the front row, about his messy hair. Then he scolded the media for declaring months back that this was not a true Gehry building. Following this he jokingly, but sort of seriously, referred to the deceased philanthropist and mega art collector Ken Thomson, who donated one hundred million dollars, as frugal. You gotta be cocky to build the Bilboa – non? In conclusion, Gehry seemed happy with the results, although admitted that he still wants to "blow up, move and change" stuff.
Bottom line – WHOA – AGO – LET'S GO!! (Their new slogan that resembles a T-ball cheer from mid-Wisconsin, but I like the ra-ra-shish-boom-ba feel).
The building has changed the way you will experience the art inside and the collection and space could compete on an International scale with the likes of the Tate, Pompidou and Guggenheim. Lofty statement yes, but spend a quiet day soaking up the AGO and you will walk out feeling a little more proud of your city and Canadian art.
Open to the public starting at 4PM tomorrow! RUN!
P.S Wednesday evenings is free for all!
RAMeN at The Rivoli
In its 3rd consecutive year is the Toronto Reel Asian International Film Festival's annual live music showcase RAMeN will stir-fry up the Rivoli with both local and international talent.
Headlining the evening will be Toronto punk-house assault OPOPO, whose infectious beats will send even the most dedicated shoegazers into a tizzy. By way of New York comes Kite Operations with a live show that floats in freestyle pop before climbing the walls of noise rock. Openers Radius and Helena are guaranteed to impress with their self-styled brand of "vintage sci-fi indie rock."
If you want to win tickets to this fascinating evening of music – e-mail contests@shedoesthecity.com subject line RAMeN
9:30pm – Rivoli Backroom (Queen + Spadina)
$10 @ door/Soundscapes/Rotate This
$7 students + seniors or Reel Asian ticket stub
More info?
www.reelasian.com
Listen:
www.opopo.com
www.myspace.com/kiteoperations
www.myspace.com/radiushelena
332 Queen Street West
DOING IT TO DEATH @ THE BOAT
A Monthly Tasting Session with DJs Wes Allen and Daniel Vila
For those with a discerning taste in music:
Afro funk of Benin, Nigeria, Ghana, and Togo, Danschehall (no digital bias, no pre-digital one, either)
New Orleans funk, Trope-icalia, Evil gospel, Sublime Frequencies AND MORE
Free before 11 pm
Five boners afterwards
158 Augusta
Saddle Up
Throw on a bandana and dosey-do over to the Canadian Corps Legion Hall
Quaff a few $3.50 drinks, and do a two-step to the likes of:
Johnny Cash * Loretta Lynn * Hank Williams * Dolly Parton * Willie Nelson * Patsy Cline * George Jones * Tammy Wynette * Kenny Rogers * Gram Parsons * Buck Owens * Dwight Yoakam * and many more!
201 Niagara St @ King
SATURDAY
TSOUNDCHECK (with a silent "T") at Roy Thomson Hall
If you are under the age of 30, you can go here www.tsoundcheck.com and get tix for $12 a pop. This Saturday following the 7:30 performance of Oundjian & Tetzlaff you can join the musicians and Music Director Peter Oundjian for a post-symphony rock out and performance from Roaring Girl Cabaret. (If you wanted to bring your mom, she could buy a regular ticket at www.tso.ca – you could get a cheapy and together have a nice sophisticated soiree-catch up on the town)
P.S – apparently you aren't supposed to wear perfume to the Symphony, as communicated by the automatic 'hold' message via switchboard
60 Simcoe Street
Care to keep that classy night going? Stop # deux:
Carte Blanche / Vol. 2: Painting @ The Museum of Contemporary Canadian Art aka MOCCA
Curated by : Clint Roenisch & David Liss
8 to 11 p.m. at the Museum of Contemporary Canadian Art, 952 Queen Street West, Toronto.
Beginning November 15th and continuing through December 28, 2008, one of the most comprehensive surveys of contemporary Canadian painting undertaken in recent years will be presented at MOCCA. The exhibition is organized to celebrate the Magenta Foundation's comprehensive publication Carte Blanche: volume 2. Dozens of extraordinary artists will be honoured and celebrated – along with the art – duh!
8 – 11 PM
952 Queen Street West
SUNDAY
"Teri's Find" Jackson Pollock Painting at Gallery Delisle
Have you ever gone garage sale trolling, picking up dusty photographs, kitschy items and forgotten dolls hoping that they are far more valuable then the fifty cent price tag? Although you may have made a few bucks – you ain't got nothing on lucky lady Teri Horton!! Once a truck driver, Horton bought a five dollar painting years ago in a California thrift shop and after years of contemplating whether to use it as a dart board, someone made a passing remark that it may be a real Pollock. Horton then began some serious research and stirred the New York art scene, pronouncing her Pollock original. A tizzy of excitement stirred, in '06 the documentary "Who the @#&% is Jackson Pollock" hit the screens and now this found junk is hanging at Toronto's Gallery Delisle for your scrutiny with a price tag going for upwards of fifty million. HA!
2239 Queen Street East
On Public View For The First Time Ever
November 16 – 23, 2008
11:00am – 5:00pm
ARADIA FITNESS LAP DANCE CLASS
Toronto's sensual pole dancing gym has opened up another location in the East end. This weekend, join them in celebrating the new Bond flick, "Quantum of Solace" by learning how to lap dance set to the music of bond films. There is a proper way to slap your ass for most effective results. Toy guns are optional.
1:45 – 2:45 PM
115 Danforth Ave
www.aradiafitness.com
ALL WEEKEND LONG!

Royal Winter Fair at the Direct Energy Centre, Exhibition Place
Moooooooo!! Last weekend to attend our favourite pre-winter baa-baa black sheep, warm baby chicken, maple syrup on offer and quizzical Alpaca mega event. Take a trip to the Royal Winter Fair this weekend, check out a horse show, sip some local wine, befriend a pig and devour a pulled pork sandwich. (or for the morally sound choose one or the other)
More info? www.royalfair.org
SOULLESS
PLAY AND CONTEST, well, CONTEST FOR PLAY
Do you match the following profile:
King and Bathurst Condo: Check
Addicted to Blackberry: Check
Need to go to every downtown urbanite fundraiser to make appearance: Check
Your current partner is far too obsessed with oysters and Brad Lamb: Check
You can't remember the last time you sat and wrote your grandma a letter, but you can recall the last time someone passed you a line: Check
If you checked two of the following, you may be SOULLESS. Catch this play for a laugh, a contemplation of your current existence and a cynical dark examination of our North American values.
Warning: For those already dealing with depression issues, you may leave feeling somewhat disturbed, especially if you then head to the PADDOCK for a beer and realize that the cover of the "FALL" menu is of a man jumping from a building, committing suicide. This may or may not worsen when you realise the background music to your drink is 'knock knock knocking on heaven's door".
To enter to win two tix: e-mail contests@shedoesthecity.com subject line SOULLESS
If you don't win, you can still check it out:
Tues – Sat 8PM, $15 adv, $20 door
Sunday – 2:30 PM, PWYC
Factory Theatre
128 Bathurst
More Info: www.soullessplay.com
BLOOD, SEX AND ILLEGAL ACTIVITIES
Feeling like you need to stay in bed and get warm? TWO DVD BOX SETS HAVE BEEN RELEASED THIS WEEK – so you can rush to the video store, fry up some perogies and nestle in for multiple hours of TV watching
THE TUDORS
Have you seen this historical porn? It's amazing. Not only do you get to watch rage driven Henry the VIII pound all his ladies in waiting with renaissance gusto but you also get in a history lesson.
Or, if the King of England doesn't do it for you – try on Tony Soprano for size. Soprano box set became available this week at HMV on Bloor (something for Dad for Christmas?)
THE SOPRANOS – THE COMPLETE SERIES BOX
…you may just turn into a mobster after watching this. Either that or rush to Terroni for a lasagna.