Time for a disco nap! On Saturday, March 2nd, insomniacs will confront legions of visual artists, musicians, dancers, DJs, skaters, penguin watchers, maple taffy lovers and YOU for Nuit Blanche, Montreal's all-night art party. Now in its tenth year, Nuit Blanche has blossomed into a city-wide fête. Luckily, the Metro will remain open all night to shuttle you from venue to venue, to over 185 activities (full schedule here).
Here's our guide, organized by neighbourhood:
Downtown 
5pm-2am: Discover 10 Wonders of Peru & Peru: Kingdoms: of the Sun and the Moon @ Montreal Museum of Fine Arts, 1380 Sherbrooke Street West. Head to the MMFA after hours and check out this sampling of traditional Peruvian songs and dances, tales and legends, along with footage of archeological sites and contrasting images of modern city life (Free admission). Once your appetite's whetted for all things Peruvian, visit the MMFA's new exhibit, Peru: Kingdoms: of the Sun and the Moon. Tickets for exhibit $10, instead of regular $20 entry free.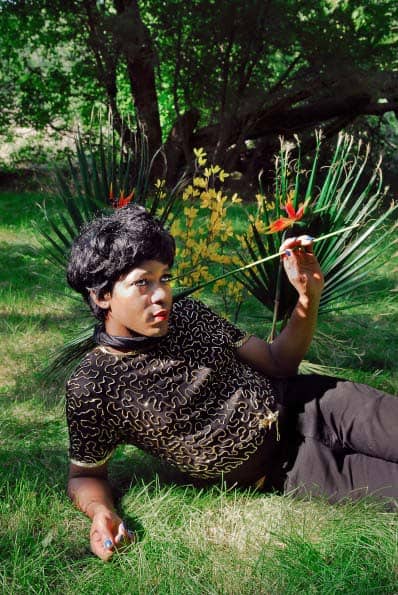 7pm-1am: POP Montreal Party @ Canadian Centre for Architecture, 1920 Baile St. Once again, POP Montreal joins forces with the CCA to present an awesome blend of music and mind-bending projections. Expect musical performances, DJs, VJs, karaoke, public workshops, light projections, maple taffy on snow, readings, artist face-to-face, guided visits and more! Free admission. 
Featuring performances by:  
7pm – 10::0pm: VJ Solar Year 
7pm – 10:30pm: Montag – DJ Set  
10:30pm – 11:30pm: Solar Year 
12am – 1am: Jef Barbara 
Plateau/Mile End 
8pm-midnight: Famous Annual Collage Party @ Galerie Monastiraki, 5478 St. Laurent. Join Galerie Monastiraki for their 4th annual Fête du Collage! Pull up a chair, cut & paste, meet new people, and enjoy the collection of treasures that make Monastiraki so unique. The walls will be adorned with an exhibit of work by Jo-Anne Balcaen. Free. 
8pm-3am. Let's Spend the Night with Marcel Proust! @ Librairie Gallimard, 3700 St. Laurent. Celebrate the 100th anniversary of Du côté de chez Swann, the first volume of Proust's magnum opus, La Recherche du temps perdu. Savour some madeleines and a cup of tea, and if you want, read a fragment of this masterly work. Free. 
9pm-3am: Turn on a Dime tableau @ Citizen Vintage, 5330 St. Laurent. Through the Citizen Vintage storefront window, peer at Turn on a Dime's slowly shifting live-tableau as its ten members eat, drink, converse yet drift apart over a 10-course meal. Free.
Old Montreal
5pm-2am: Sugar n' Ice, and Everything Nice @ Atrium, 1000 de La Gauchetière Street West. Skate to the folk rhythms of live musicians, enjoying sweet maple taffy when you take a break. Equipment rentals and restaurants available on-site. Free admission. 
7pm-3am: The Best Commercials on the Silver Screen @ Hotel Saint Sulpice, 414 Saint-Sulpice St.  Discover the best in creative communication and publicity, in Hotel Saint Sulpice's enchanting garden terrace! Enjoy the Lions d'Or from Cannes 2012 on a big screen, accented by a delightful light meal prepared by Chef Stelio Perombelon. Free admission.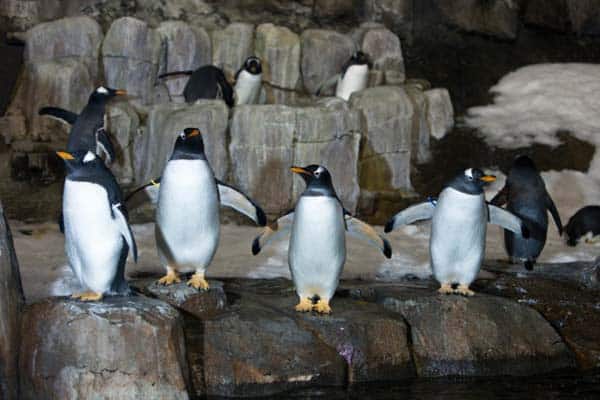 East End/Olympic Park
5pm-11pm: Antarctic Heroes @ Olympic Park Outdoor Site, 4777, Pierre-de Coubertin Ave. A group of penguins will emerge from the Biodôme to spend the evening outdoors with you. Experts will be on hand to tell you about the penguins. This activity may be cancelled in the event of inclement weather. Free.
5pm-2am: Murder and Mystery at the Biodôme @ Biodôme de Montréal, 4777 Pierre-de Coubertin Ave. A murder mystery party at the Biodôme. While nocturnal animals prowl in the shadows, a guilty party is afoot. Can you spot the culprit? $12.