Amanda Parris delves into the ride-or-die philosophy in her stunning playwrighting debut, Other Side of the Game. The host of CBC TV's Exhibitionists, Parris set out to develop a play that would tell the story of silenced Black women rising up in Toronto – before the formation of Black Lives Matter Toronto. The play examines how Black women organized their communities, protected loved ones and battled institutions designed to oppress them.
We caught up with Parris this week to find out why she wanted to create Other Side of the Game, and what we should be paying attention to.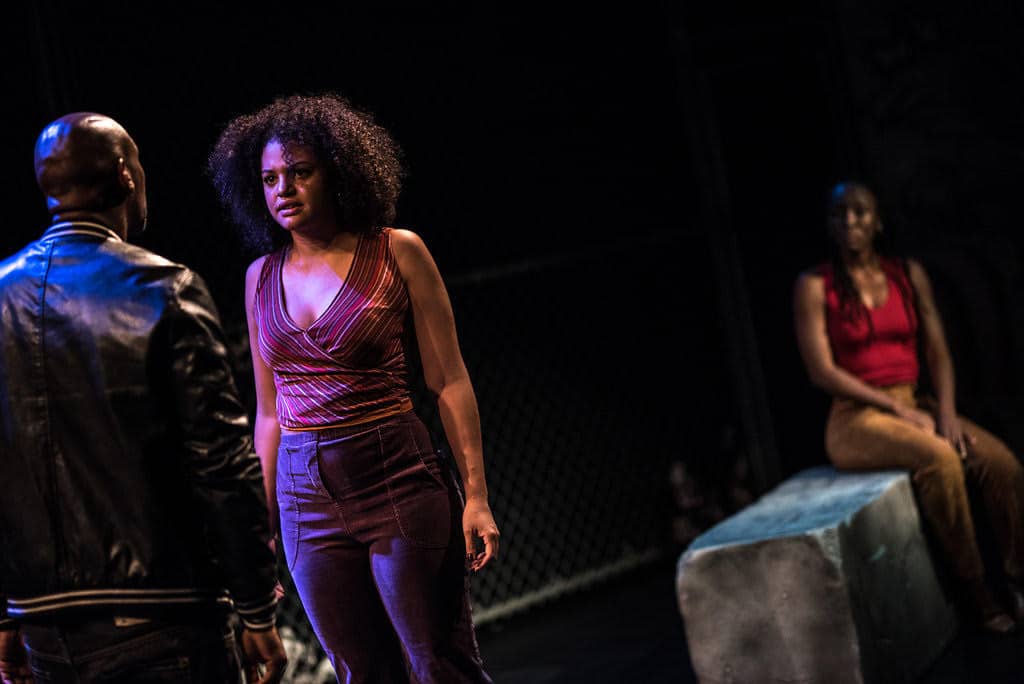 SDTC: What drove you to write this play?
AP: It was definitely something specific that drove me to write Other Side of the Game. One of my friends was incarcerated and I decided to visit him. I'd never been to the Don Jail – or any incarceration facility – and the experience had a huge impact on me.
I went to visit him a number of times and each time I was there, I noticed that it was mostly women sitting in the visitors' waiting room with me. I became curious about their experiences – who they were there to see, what they were feeling in that moment – so I began talking to different women and asking them these questions. Their answers inspired me to write this play.
Tell us about your decision to have the play take place in Toronto.
I knew from the very beginning that I wanted the play to be based here. I find this city so fascinating and constantly wonder why more content creators don't use it as the source of their inspiration. We're constantly bombarded with narratives from south of the border, but I'm interested in the stories we have yet to hear and see that take place in this concrete jungle of diversity.
What does a play that takes place in Toronto look like? What does it sound like? I had so much fun writing a dialogue rooted in the west end Toronto slang that I grew up with. I also loved adding in all of these landmarks from the city as reference points.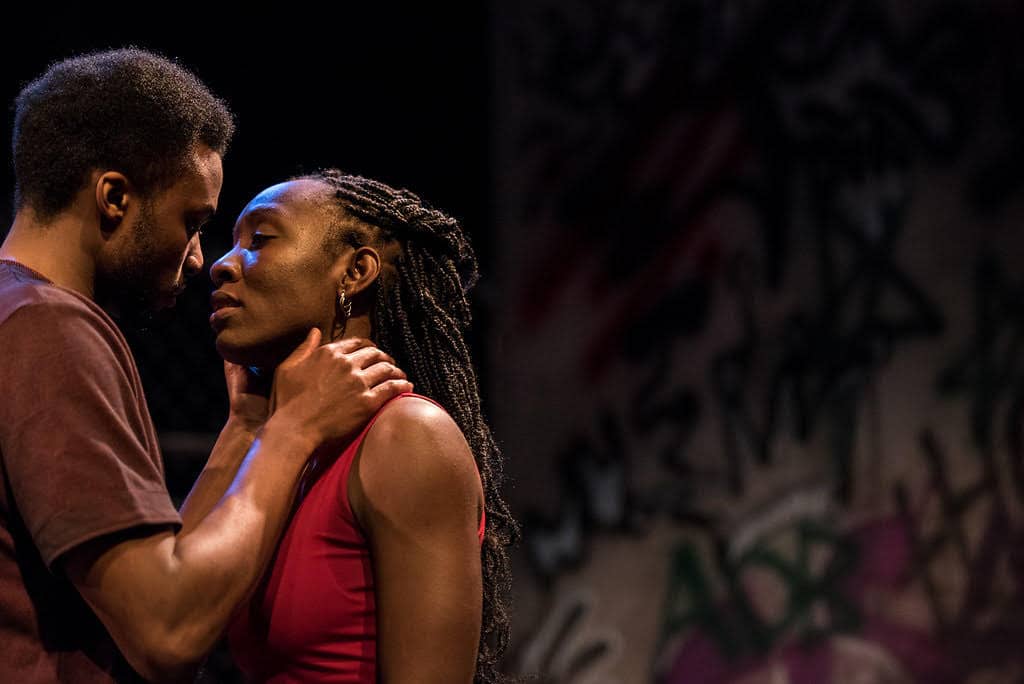 Why did you want to have the play move from two different time periods?
When I first began writing this play, I was working with a poet named Keisha Monique Simpson as my initial collaborator. She was interested in exploring this idea of ride-or-die as a historical concept that goes beyond the hip hop generation who popularized the term.
We decided to explore an era rarely depicted on Canadian stages or screens: the late 1970s era of Black activism in Toronto. In those early writing days there was no such thing as the Black Lives Matter Movement, so it's really interesting to present these two time periods at this moment and draw those threads of continuity and connectivity during a time of such heightened political mobilization.
What conversations do you want audiences to have after seeing Other Side of the Game?
I want people to talk about how dehumanizing many of the institutions that structure our everyday life can be.
I want people to talk about how dangerous the myth of the strong Black woman is.
I want people to talk about the beauty and the danger of a ride-or-die philosophy.
I want people to talk about the complexities and nuances of women that often get cast as the supporting character in movies and television shows.
I want people to talk about the history of activism in this city and feel inspired to learn more about it.

Your impressive professional life is very diversified, with work in media and the arts, on camera, behind the camera. Can you share with us a little bit about the philosophy that drives your work?
I think it's really important to define your purpose and then use every strategy at your disposal to achieve that purpose. People often ask me how I balance all of the things that I do. The balance is only possible when I am clear in my purpose. If what you're doing has nothing to do with your purpose, burnout is inevitable. But if everything you're doing is aligned to your purpose, the energy becomes limitless.
What's your advice to young Black Canadian women who want to be heard?
Don't wait for anyone to give you permission (especially not in this country because you'll be waiting forever). If the platform is not there, create it and make it so big and so bold that they are forced to pay attention.
What have you learned or discovered since you began working on this project specifically?
Oh man, I've learned a ton. The most important thing I've learned as a playwright is that the more clear my vision is, the easier it becomes for all the brilliant people working on the production to manifest that vision. I've learned to be really decisive and specific about the story I am trying to tell throughout this process.
What is one piece of advice you've been given that has really helped you carve your professional path?
Anything is possible so don't put limits on your ambitions.
OTHER SIDE OF THE GAME runs October 14 to November 5 at Aki Studio Theatre (585 Dundas St. E). Get tickets here.