We're not always in the mood for a musical, but being from the generation who saw Rent when it first opened, we were curious to watch tick, tick…BOOM!, an adaptation of the autobiographical musical by Jonathan Larson, the creator of Rent.
Directed by Pulitzer Prize and Tony Award winner Lin-Manuel Miranda, tick, tick…BOOM! takes audiences back to 1990, New York City, or when the city had a roughness and edge that can only be found in small pockets nowadays. The film follows Jon (Academy Award nominee and Tony Award winner Andrew Garfield), a young theatre composer who's waiting tables at a diner while writing what he hopes will be the next great American musical.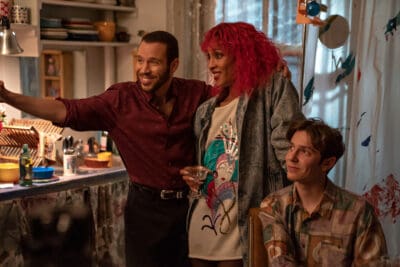 It's a film about an artist's struggle, about the AIDS epidemic in the nineties, about a city on the cusp of change, and through it all, the films asks the question: where does creative inspiration and energy come from? It's a fantastic story set in a fascinating moment in time and Garfield's performance is already getting big Oscar buzz.
The songs about brunch, survival, love, and bohemian life are exhilarating, but more than anything tick, tick, BOOM! made us want to hit up a party in a packed West Village apartment, decades before the arrival of smartphones and COVID. In that sense, it's excellent escapism loaded with nostalgia.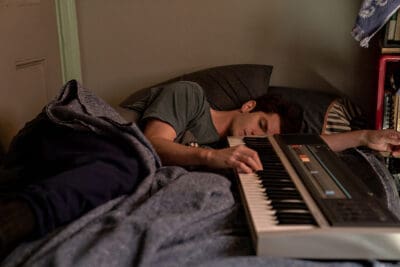 tick, tick…BOOM! will be open in select theatres on November 12, and arrives to Netflix on November 19th. See our contest on Instagram for a chance to win a tick, tick…BOOM! gift pack.