Ann-Marie MacDonald always knew that Fall On Your Knees could be a play. In fact, that's how it all began: visually, with costumes, set design, and stage directions scribbled on the side. But as she kept going, building her characters, writing their stories, fleshing out the lives of Cape Breton's Piper family, she ended up crafting a sweeping multigenerational story.
She realized that what she thought was a piece of theatre was actually the beginning of her award-winning novel. "I realized, these aren't stage directions. This is prose fiction. I somehow stumbled upon a route in the unconscious or in the imagination and wound up writing a novel by accident. I don't know how to do this. So I'm gonna just have to learn by doing. It was scary, but it was liberating."
The story begins in Nova Scotia, in the brutal years following World War 1, and moves to New York City, following the lives of four sisters as they uncover life-changing family secrets, confronting challenges and tragedies, including attempted murder, incest, forbidden love, and racial strife. It's an epic tale that chronicles five generations of sin, guilt, and redemption. While fiction, Fall On Your Knees opened people's eyes to the complex history of the region, from harsh life in the coal mines to the many cultures that settled in Eastern Canada, including the richly diverse Middle Eastern and Afro-Caribbean communities. The book carefully examines the challenges of interracial marriages and the tensions between different religious beliefs. MacDonald pushed readers to examine racism and discrimination from a historical context, but also in the context of their own lives.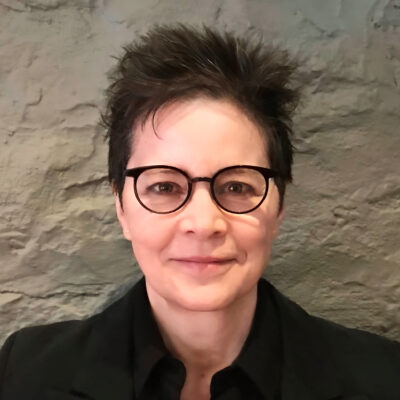 Published in 1996, Fall On Your Knees was daring and a massive success. For someone who didn't know what they were doing, MacDonald hit it out of the park. Oprah selected it as a Book Club title in 2002, which helped the novel reach millions around the world. Fast forward 27 years, and the book continues to be celebrated as a text that resonates more over time. And now, the initial dream of it playing out on stage is being realized, by the very best of the best: Alisa Palmer and Hannah Moscovitch.
"Ten years ago, I was inspired to adapt Fall On Your Knees as a piece of music-driven theatre. The story, beloved and disturbing, painful and joyful, speaks all the more urgently now," says Palmer. "All the artists who have made up a formidable creative team over the past decade ensure that Fall On Your Knees will speak as powerfully from the stage as it has from the page."
The Fall On Your Knees stage adaptation is produced by the National Arts Centre English Theatre, Vita Brevis Arts, Canadian Stage, the Grand Theatre, and Neptune Theatre (many parties deeply believe in the production). Written as a piece of musical theatre, Fall On Your Knees will be shown in two parts: FAMILY TREE and THE DIARY, for a total of six hours on stage.
"I'm feeling really energized, if not elated, by what I've been seeing," MacDonald tells us, after watching yet another jaw-dropping rehearsal. "I would say it's come full circle, except a circle is a closed thing. And in fact, it has come full circle. It's gone on yet another arc of itself."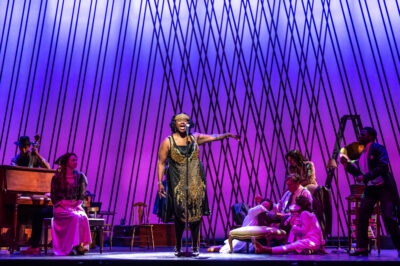 Like many of you, I vividly remember when Fall On Your Knees became a buzzy title in my highschool. It was one of the first big books devoured outside of the school curriculum, passed around with gushing reviews. It was an instant classic—forever part of the 1990s zeitgeist—and yet the book remains even more timely in 2023.
"The way that it deals with race and cultural collisions and love and racism and gender identity, sexuality… All of those things were very much of burning importance then. But they've entered the mainstream now in a way that they hadn't back then," says MacDonald, who used the novel to work out many complicated tensions she was experiencing in her own life at the time.
"Any kind of writing is not easy. Any kind of writing takes guts. You simply have to have the courage to express what you feel is important," says MacDonald. "And do the frickin' work."
Fall On Your Knees is on stage now at the Bluma Appel Theatre in Toronto until February 4, and will tour to London, Ottawa, and Halifax in the coming months. Tickets are available now.