From her earliest memory of music, right up to the release of her sophomore album, Aphrose's grandmother Rose has always been a huge part of her life and artistic journey.
The Toronto-based R&B and Neo-Soul artist is releasing her album Roses on October 12, and the title track is dedicated to her grandmother, who passed away in 2018.
"Even though it's a heartfelt song, a ballad, it also has this uplifting chorus. It really embodies who she was, the joyous spirit that she had," Aphrose says. Singing Happy Birthday to her grandmother at a Christmas Eve service was her first time performing in front of an audience, and she has countless fond memories of afternoons spent with her grandmother watching Golden Girls and The Price is Right. For Aphrose, writing Roses in memory of her grandmother has played a pivotal role in her journey with grief.
"Up until that point I hadn't been able to write about her…everything I would come up with felt inauthentic," she says. But Roses came naturally. "I was just like, oh my god, this is the song. This is it. This is exactly what she means to me."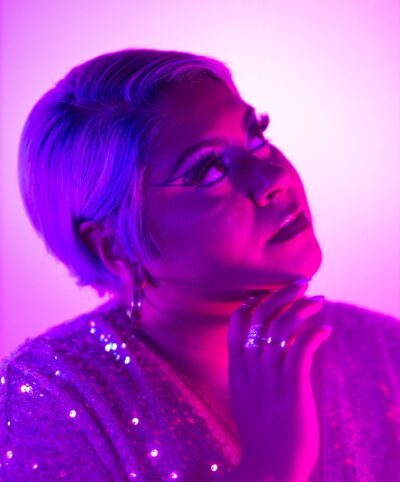 This authenticity and emotional depth comes through in all of Aphrose's music, and is one reason why we chose to feature her as SheDoesTheCity's October Artist of the Month, our new series dedicated to spotlighting women and non-binary artists who are making moves, breaking down barriers, and creating bold, impactful work.
Aphrose has been making waves in the Canadian music scene. She has sung backup for Daniel Caesar, Jesse Reyez, and Charlotte Day Wilson, her music has been featured on CBC, SiriusXM and BET (Black Entertainment Television), and in 2019, she opened on tour for Chantal Kreviazuk and Raine Maida, which she describes as an unforgettable experience. We sat down to chat about Roses a week before the album's release to hear more about the soulful and stunning album from this artist on the rise.
Aphrose describes Roses as "an album about all the facets of love and relationships, not only with other people, but within yourself." This includes the heavier emotions, but also songs like YaYa, an upbeat and groovy track about being in love. The closing song, ZAG, encapsulates all the ups and downs and motherhood— her hopes, dreams, and fears for her three-year-old daughter, who she already sees herself in. "She sings all the time too… I feel like I'm looking into a mirror."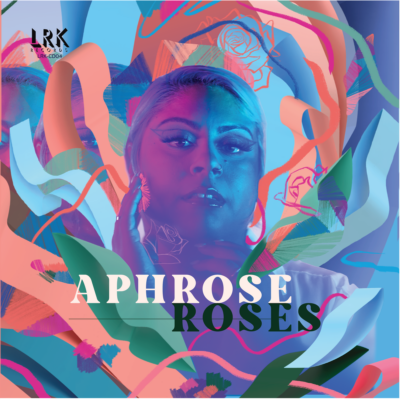 Another track close to her heart is Weapons, which was penned during an especially tumultuous time. "It was 2020 and I just given birth to my daughter. At the time we were in lockdown and there was a civil rights movement happening with the murder of George Floyd. And it just seemed like the world was on fire," she says. "So much injustice was happening and I wasn't even sure how to process that." So she turned to music, and Weapons turned into an expression of marital conflict, postpartum anxiety, and social commentary on the injustices unfolding around her.
It is so clear how deeply Aphrose connects to her work and how dedicated she is to her artistic expression. She describes her connection to music as spiritual and otherwordly. "I feel it when I sing. I can't describe it. It's like the closest I feel to the universe, to God."
The time leading up to the release of Roses has been intense for Aphrose. Even hitting "publish" on her music video for Roses, created with old family footage of her grandmother, stirred up her grief. "I watched it again and I just bawled," she says.
But it's also been a time of pride in her work, excitement, and looking ahead. Her ultimate goal? "I want to travel the world and I want to play my music. What a joy that will be."
Listening to Aphrose's music stirs the soul. Her vocals are electrifying, her lyrics are beautifully crafted, and our conversation about staying genuine in an industry so focused on appearances was just as energizing.
"I teach vocals at Centennial College. So I teach a lot of young, aspiring artists, and some of them have been told by industry people that they have to change everything about themselves to be successful. And that is not what I'm about," she says.
"Especially as a woman, we have a lot of voices telling us how to look, how to act, how to behave, how to make it in this industry…it's a very predatory industry. Trust in what that inner voice is saying. Trust in your art, believe in your art, and the right people will find your art."