Toronto indie folk artist Rahael released her exquisite new single "Beautifully Black" this week, and we've been playing it on repeat. The song is like a ray of sunshine that warms a room.
With powerful lyrics and the most soothing and gorgeous vocals, Rahael shares about her family, her heritage, and introduces themes of self-love and identity. She also confronts stereotypes with lines like, "… my brother plays jazz. And my uncles' a great dad. I just wish they would share, more stories like that."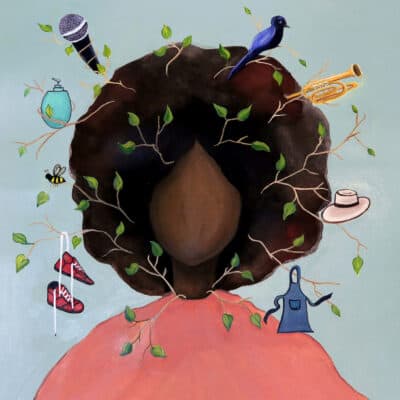 "I was trying to tell MY story," says Rahael. "What I love about this song is that it takes the obvious stereotypes Black people deal with day to day and celebrates and embraces them."
The track finishes with a poem from a young girl that encourages Black children to see their potential. "Do you know who you are? Do you know you can be what you want to be? Hey Black child, do you know you are strong, I mean really strong?" says the girl, with gentle playground sounds in the background. It's powerful, poignant, and speaks to the inner child.
"The poem was something my producer and I (Kaylen Prescott) came across and instantly fell in love with, written by Useni Eugene Perkins and spoken by Pe'Tehn Raighn-Kem.With the lyrics in 'Beautifully Black' being so delicately explicit, I found the sincerity and hopefulness of the poem being spoken in a child's voice the perfect tone to end the song," says Rahael.
"Beautifully Black" is the second single from the Toronto singer-songwriter, who was born in Vancouver and has both Ethiopian and Eritrean roots. "Stay Gold" is likewise mesmerizing and has a similar cinematic quality.
We can't wait to attend a Rahael concert in person, but until then, we shall continue to listen to and adore these two stunning tracks.