We know it wasn't long ago that we told you about Art Spin and how cool it is, but hey awesome news: It's happening again this Thursday! Did you go last time? No worries! It's always different. Will it be your first go? Nice one! We know you'll have a blast.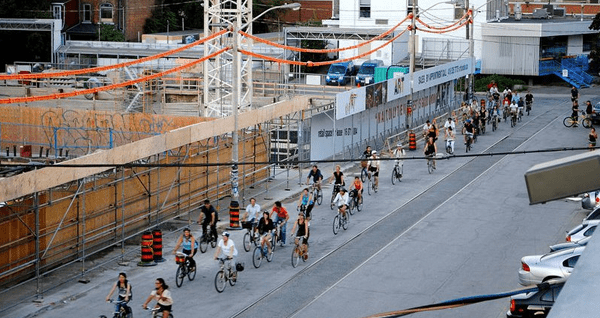 Emceed by Shamez Amlani, the tour will take you to a musical production by a Byzantine Revival style church, a performance by Bluemouth Inc., an immersive installation by Philippe Blanchard, a gallery visit, and projections in an old warehouse. Everything wraps up at an art show, The Fernanda Faria Collection, curated by Art Spin! There will be snacks and refreshments available there (it's the opening party), so bring your bike lock to keep 'er safe while you snack and shmooze!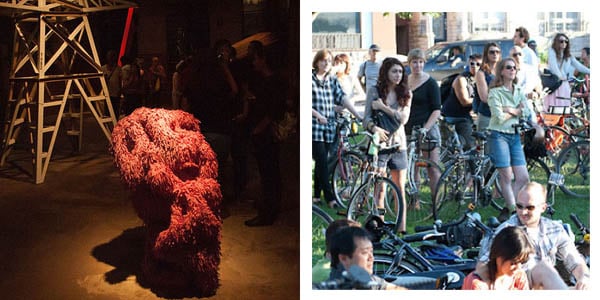 Joining in? Meet the gang between 6:30pm and 7pm at MacGregor Park (on Lansdowne just north of College). Bonus: If you get there at 6:30, you can "art-up" your bike and get tune-ups and safety checks from Bike Pirates (pay what you can). As always, this promises to be one of the coolest community events happening in Toronto.