Be open, be wild, be free: We're ready to let it all out and ring in 2017 in our truest form. #BAREGYALNYE is the official celebration for women of colour in Toronto; it's also the city's most uninhibited dance party. Express yourself in a safe and positive space where no bullshit is tolerated. ALL are welcome. Leave your disrespect at home.
Woman, work your moves, sweat it out, and start the new year with your strongest self. This is how we do it.
General Admission: $25 / Tickets available at BAREGYAL.CA. No admission at the door. 500 Keele St #101 / 10PM – 4AM (3AM last call).
The selectors: Lissa Monet, DJ Pleasure, Ace Dillinger, Summer Knocks, Dre Ngozi and Freeza Chin.
The emcees: Tika The Creator, Sydanie, Herapatra and Amillionminds.
Dress to sweat. All love. All pride. No misogyny.
#GYALUMINATI #GYALPOWER #WOC #PARTIES #SAFESPACE #NEWYEARSEVE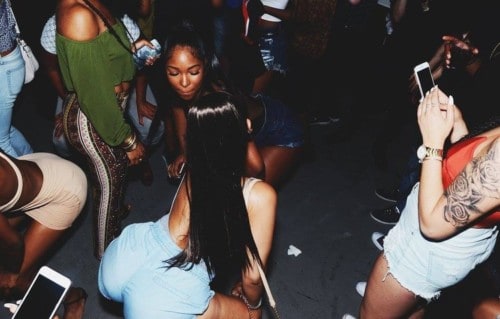 CONTEST! We're giving away 2 passes to #BAREGYAL NYE!
Enter on Twitter by tweeting, "YES @Shedoesthecity, send me to @BAREGYAL: NYE! I'm ready to sweat off 2016 and start the new year WILD and FREE. #BAREGYAL"
Enter on Instagram by LIKING and COMMENTING our #BAREGYAL posts.