In late April, the architecturally breathtaking Toronto Reference Library transformed into the "Biblio Hotel" for the highly-anticipated Biblio Bash fundraiser. Hosted by Global News National anchor Farah Nasser, the event brought together 450 guests, including 41 notable local authors, for a celebratory night that raised a record-breaking $1,025,400 for the Toronto Public Library. This year, funds raised will support a much-needed and much-loved program for young readers.
"During the pandemic, so many children missed out on the chance to learn to read and the TPL Foundation wants to help fix that," said Biblio Bash Co-chairs, Claire MacNamara and Victoria Webster, before announcing the launch of the Leading to Reading campaign, which will help ensure that Toronto kids receive the learning support they need to become confident readers.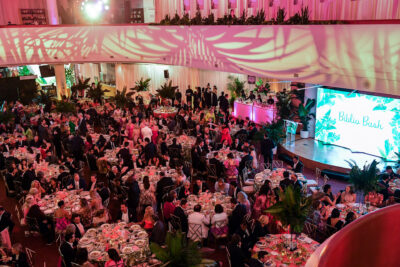 The Toronto Public Library is one of the most-used public library systems in the world. In 2021, Torontonians borrowed library materials more than 24.2 million times. There were over 4 million branch visits, 33.3 million visits to the TPL online platforms, and 10 million holds placed at 100 branches across Toronto. We are a city of readers! The Leading to Reading program builds on this rich legacy, by helping children who are reading and writing below their grade level.
"As a former educator, I've seen first-hand how critical programs like Leading to Reading can play a role in our city and last night's support will ensure the library can expand the program and meet growing community needs," said TPL Foundation CEO, Will Scott.
The free service is led by volunteers (want to help?), and encourages children to learn and practice their skills in a fun environment. We love that this program exists, and the funds raised at this year's Biblio Bash ensure that the needs of the Leading to Reading program can continue to be met across the city.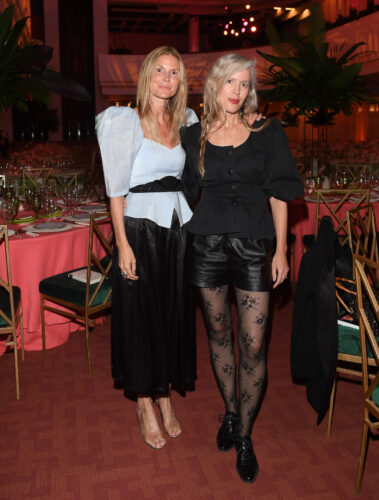 Authors in attendance at this year's bash included Ashley Audrain (The Push), Claudia Dey (Heartbreaker), Carley Fortune (Meet Me At The Lake), Soni Jhas (I'll Start Again Tomorrow and Other Lies I've Told Myself), Ann-Marie Macdonald (Fayne), Mai Nguyen (Sunshine Nails), Reema Patel (Such Big Dreams), Heidi Sopinka (Utopia), Anuja Varghese (Chrysalis) amongst many other well-known names.