We survived February, the coldest month Toronto has seen in decades. Then we made it through March, where the only plus is that we can roll up the rim. Now April is here and warm weather is starting to feel like a real thing. Except the trees aren't in bloom yet, there is still a chill in the air and I can't leave my house at night without a down coat.
I'm ready to quit winter – cold turkey – but there is one thing I will miss. My favourite winter fruit of all time: the blood orange. Blood oranges are freaking delicious. I love how they taste more like a tangerine than an orange (the sneaky devils!) and the gorgeous colours and pattern of the peel and flesh. Beautiful blood oranges have been weirdly elusive this winter so when I stumbled upon them at a market on Roncesvalles, I decided to whip up a cocktail in their honour.
For this recipe, I've teamed up with Toronto-based beverage consultants, Tipicular Fixins to create a cocktail that lets the blood orange shine when paired with lime juice, Campari and Dillon's Gin.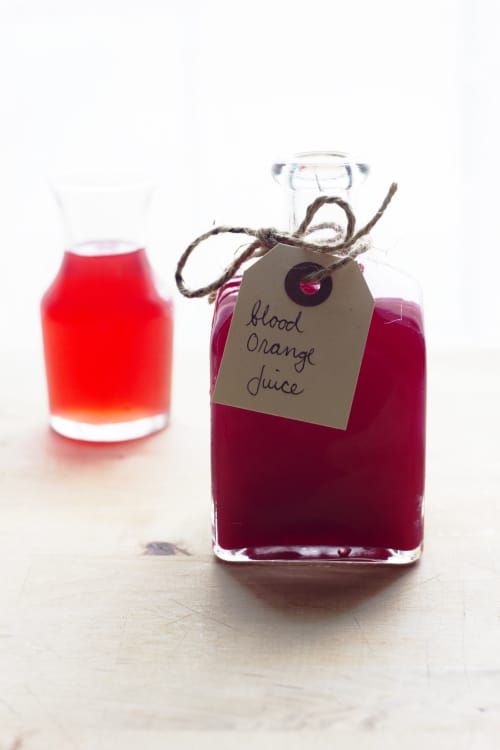 Recipe
1 1/2 oz of gin
1/4 oz Campari
1 oz blood orange syrup (recipe can be found here)
1/2 oz fresh blood orange juice
1/4 oz fresh lime juice
Pour all ingredients into a shaker, shake vigorously for 20 seconds and double strain into a coupe. Garnish with a slice of blood orange or a lime wedge.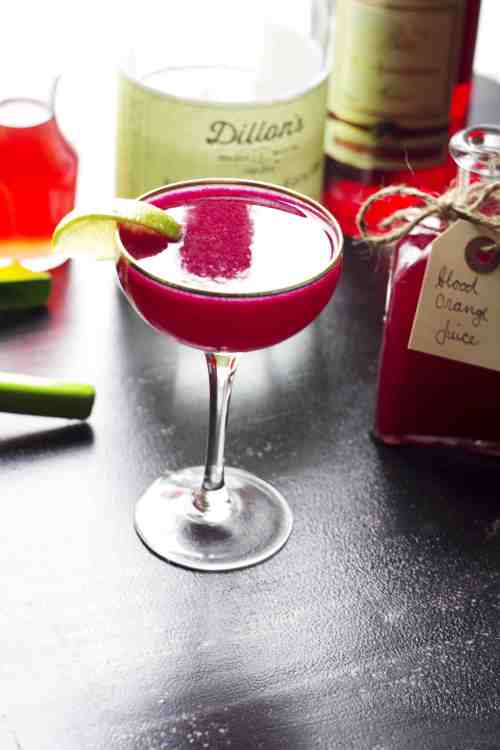 We've got one more month to enjoy blood oranges before they go out of season. I know we can't wait for warm weather, but is there anything "winter-themed" that you'll be kind of sad to say goodbye to?​
Photography by Michael Morris.