We love BMO 1st Art! It is an annual initiative that not only honours and celebrates young artists in Canada but also grants its winners a game-changing monetary investment: BMO will reward twelve regional winners with $7,500, and one national winner will receive $15,000. For emerging artists trying to support themselves and establish their careers, this award can make a huge difference.

Beyond financial support, all winning entries for 2017 will be presented at the BMO 1st Art! exhibition at University of Toronto's Justina M. Barnicke Gallery. "As we celebrate BMO 1st Art!'s 15th anniversary, we're thrilled to once again provide a platform through which Canada's next generation of promising young artists have an opportunity to showcase their creativity," says Dawn Cain, Curator of the BMO Corporate Art Collection. "We can't wait to share their works with the greater community."
With over 300 submissions from students across Canada, we can't wait to check out the winning pieces in-person. Photography, sculpture, painting, textiles: BMO 1st Art! truly shows off the diversity of talent and the range of creative expression from coast to coast. Get a sneak peek here, and visit the exhibit starting November 16th. What a fabulous and fun way to support our next generation of influential visual artists.
BMO 1st Art! 2017 exhibition opens November 16th and runs through to December 16th at the Justina M. Barnicke Gallery, University of Toronto, located at 7 Hart House Cir, Toronto, ON.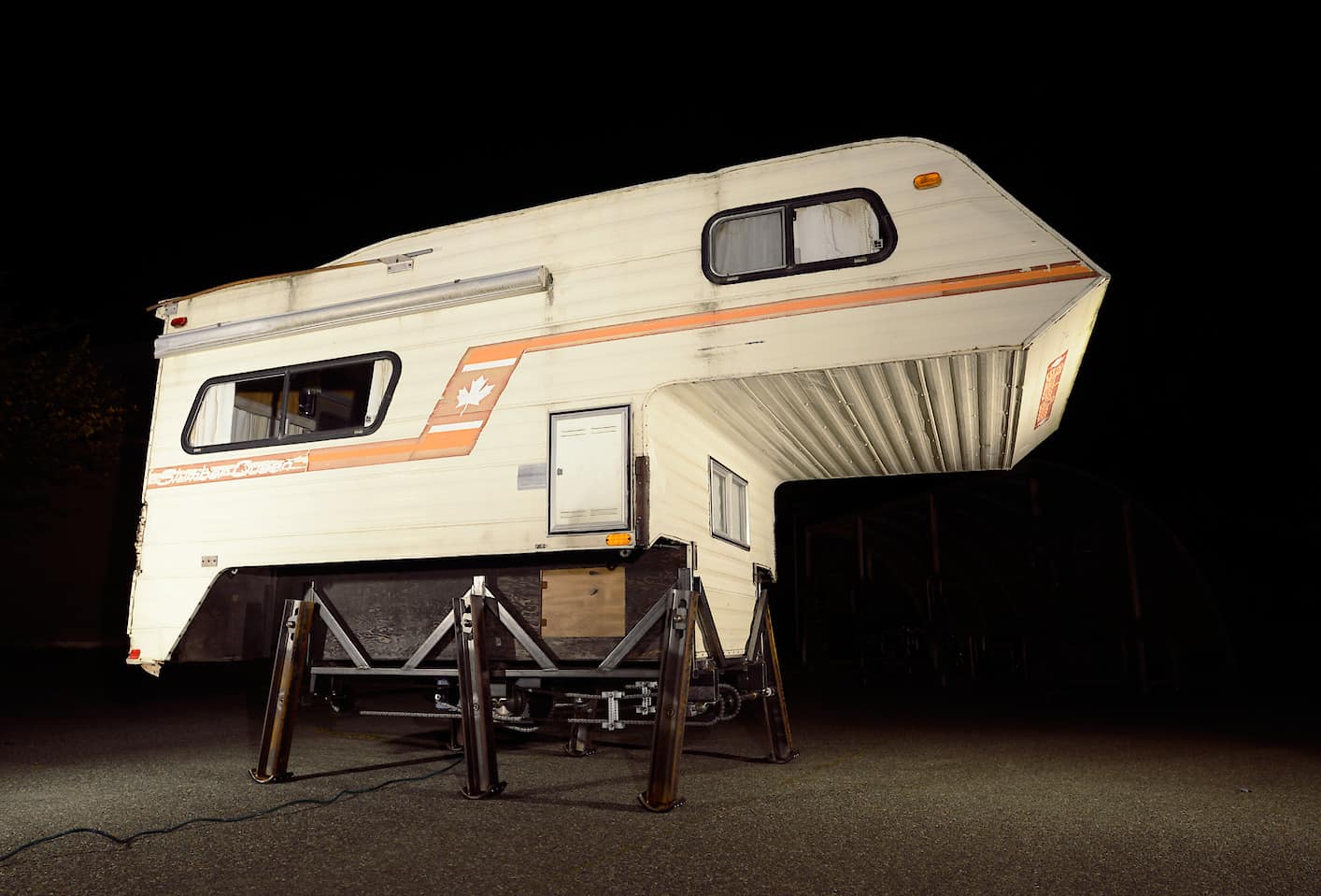 Xiao Zue / University of Victoria "Something To Ponder On: A Walking Camper" Digital Photography, 150.4×233.7 CM;59.2×92 inches. Walking camper marquette wood, bicycle sprockets, chain, steel, design renderings, 25.4×68.6×25.4 CM;10×27×10 inches.