Sometimes, the solution is right in front of you.
When long-time Toronto-based humanitarian Christal Earle was working alongside locals in the Dominican Republic, her aim was to help them increase their daily income through collecting recyclables from landfills for resale. "These people generally live on a couple of dollars a day and are often stateless," she explains. As the mother of an adopted daughter–who too is stateless and can't leave the Dominican Republic–Earle understood the frustration of being stuck. She felt the need to do something more than charity, but for a long time she struggled with how to create a viable business model.
But while working in the landfill one day, she noticed something.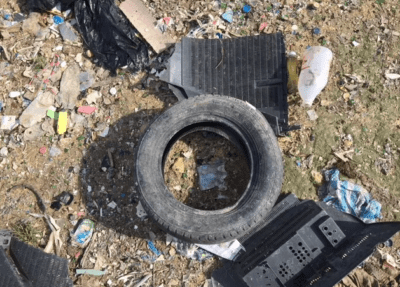 "I was shocked at how many tires there were," she says. "They are toxic and they breed mosquitoes because of the standing water. These mosquitoes carry diseases like dengue and I had lost friends from the garbage dump to this disease and knew it was a crisis. The only way many parts of the world deal with the 2.5 billion tires in the world is to burn them and this is hurting our world for all of us."
Later, while chatting with a girlfriend over a super cute pair of sandals she just bought, Earle was struck with an idea: what if she could use tires to make soles of shoes?
"I had no money. I am a single mom who has to live every two weeks between Toronto and Dominican Republic." For nine years, Earle has tried unsuccessfully to get her daughter to Canada; she has had to rebuild her life. "I had no extra resources for anything, but I had $250 and I knew that if I didn't try this now then I would regret it."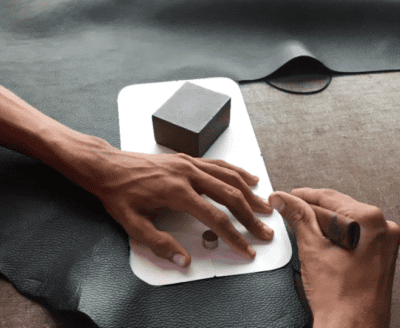 Earle went to a trusted leather worker and started a conversation. "I brought him ten design ideas and we produced them and got people wearing them and giving us feedback. On June 7, 2017 I launched with a simple post on social media. At the end of the first day I had forty orders for shoes and I was shipping all over the world. I knew I was on to something."
Brave Soles now sources the materials from landfills to craft gorgeous handmade shoes, handbags and more. The social impact of this operation has been inspiring. In addition to providing a means of income for local contracted suppliers within the DR, Argentina and Mexico, Brave Soles also provides employment for the talented cutters and sewers who create the products.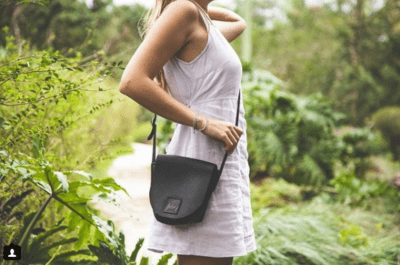 And it's making an impact back in Canada as well. "We get messages from people all the time about how the story behind what they own with Brave Soles has inspired them to think differently and make different choices towards sustainability," says Earle. "This makes my heart so happy. At the core of who I am and who we are as a company is the mission to help people think differently about the power to affect change."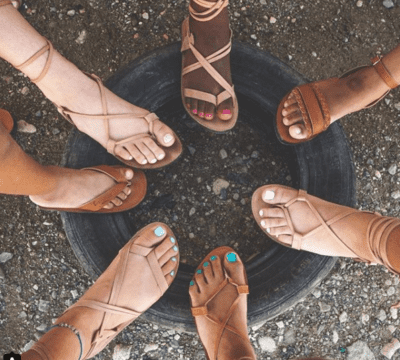 As her company has expanded, Earle is looking at even more ways to give back. "We are providing micro-loans to entrepreneurs that we work with and identify in vulnerable communities," explains Earle. "I am a life that was changed by others believing in me and now it's a privilege to do that for the people we help to create income and build businesses in the developing world."
Get your own pair here or at the Buy Good. Feel Good. Expo coming up May 11-13th at the Enercare Centre, Exhibition Place.