The burrito salad is the perfect solution for those nights when you can't bring yourself to order takeout sushi one more time, but you have no intention of doing anything in the kitchen that involves a utensil more sophisticated than a fork. Do you enjoy the exotic flavours of Mexican food? Is your life in disarray? Have a burrito salad!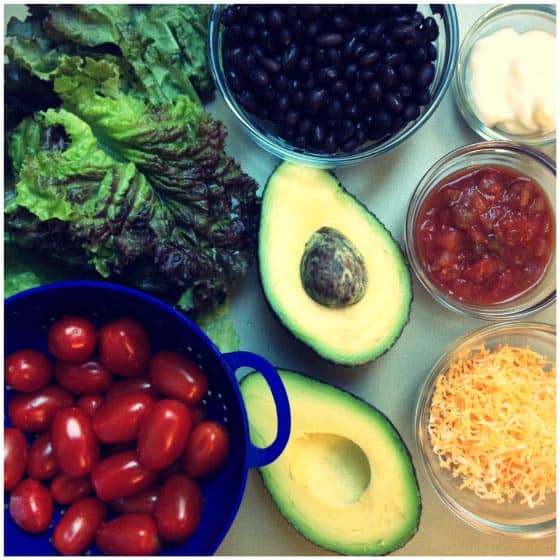 You'll need:
One can black beans
Lettuce, shredded
Tomatoes, diced
Avocado, diced
Cheddar cheese, grated
Salsa
Sour cream
Shredded chicken (this would be an excellent addition, but who has time for that kind of luxury!?)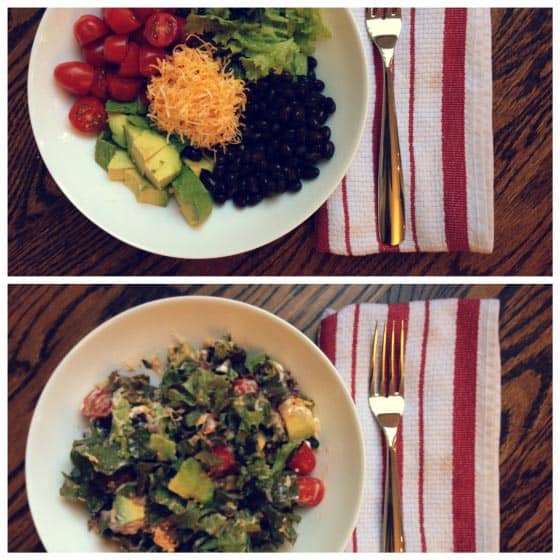 What now?
Get a big salad bowl and add shredded lettuce, diced tomatoes, diced avocado, and black beans (amounts are entirely based on how many people you are feeding, so just eyeball it—I believe in you)
Grate desired amount of cheese on top of salad
Add a spoonful or two of salsa, and one or two of sour cream (again, using your powers of salad judgment)
Mix it all up, and that's a burrito salad! You will be amazed at how delish it is for how insanely easy it is to make. Promise