Gail McInnes (AKA the fashion fairy godmother of Canada) is the owner of publicity agency Magnet Creative Management and co-owner of the exclusive fashion showroom Stylist Box. Having worked in the biz for the last seventeen years, Gail has guided the careers of Canada's most celebrated designers and actors alike. We caught up with the fashion maven last week.
SDTC: Can you describe what the Stylist Box is all about?
GM: Stylist Box is an exclusive fashion showroom that houses designer sample collections for magazine editorials, television appearances, and celebrity stylings. We hold an annual celebrity styling lounge each year during the Toronto International Film Festival for celebrities who are walking the red carpet for premieres and events across the city.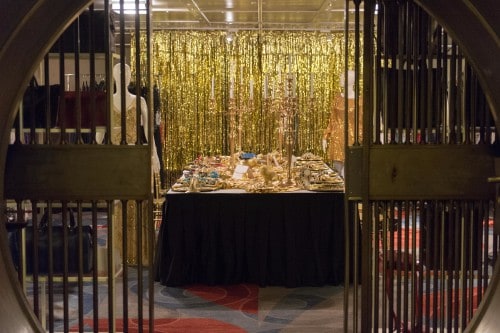 What's the most rewarding part of running The Stylist Suite?
The most rewarding thing for me is finding that perfect red carpet look for the celebrities who come to visit. There is a skill when it comes to styling actors – you have to be sure to keep consistent with their personal branding, as well as be sure the look fits the event. When it all comes together, there is a magic moment of knowing they will look great on that red carpet.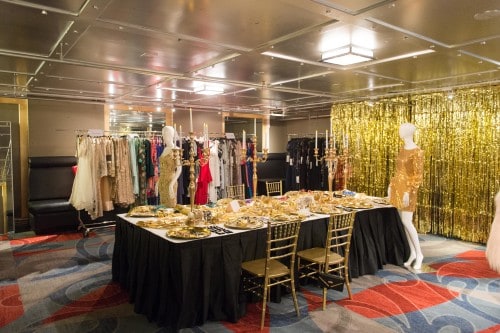 What's the most challenging part about getting The Stylist Suite together each year?
It is such a huge project and we have such a limited staff and not enough hours in the day to do everything we'd love to do, but as we grow and evolve, we know we can add in all those extra ideas we have to make it bigger and better every year.
Who's been your favourite star to dress to date, and why?
I have to admit – every single person who has come through the lounge has been super sweet. I've made so many friends with the people we dress. It's an intimate process, having to dress someone. But I have to pull favourites when it comes to Natalie Brown (The Strain). I was one of her modelling and commercial agents in the 00s. She's one of the most down-to-earth, amazing people I've ever worked for and with. And she looks incredible in everything she tries on.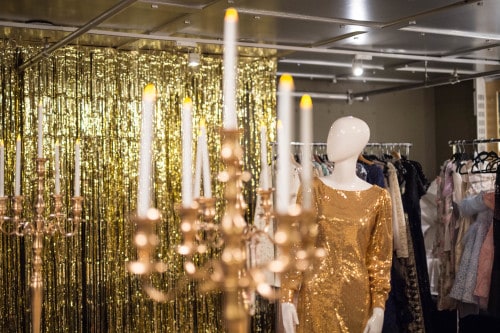 To what three qualities/characteristics do you think you owe to your success?
Insomnia, obsessions, and a strong desire to make connections that benefit everyone.
What advice do you have for a young designer entering the biz in Canada?
Work for another label before even contemplating starting your own business. Designing clothes is one thing; starting a label is a completely different thing. It's rare to find a designer who can balance both the creative and business sides – learn from others' mistakes to avoid having to learn from your own.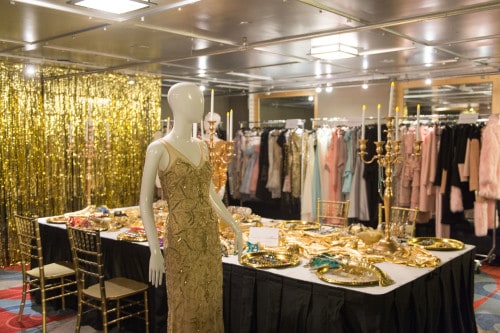 What trends are you loving on the #TIFF16 red carpet?
Colourful lace, metallic brocade, and rose gold sequins. Sometimes, all at once. I'm loving the eclectic range with some stars testing looks they might not typically have worn.
What are you most looking forward to doing as soon as the festival is over?
Cuddling with my seven-month-old baby and dinners with my partner.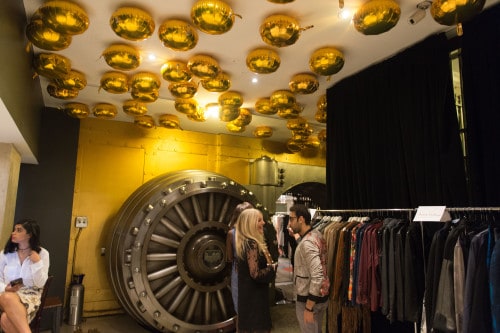 Photos of the suite by Ryan Emberley