The AGO has returned this winter with a new slate of free online programming. While the gallery is closed temporarily due to COVID, their Virtual School Programs bring exciting art and cultural events right into your home.
The Virtual School Programs offer live, 30-minute virtual "field trips" every weekday for kids and teens. The sessions are inspired by exhibitions at the AGO, and topics range from exploring Indigenous artists to the intersection of art and the senses.
The AGO is also partnering with the Canadian Opera Company and the National Ballet of Canada for a series of sessions on January 20th and 27th. These programs covering music, movement and cultural identity are based on Fragments of Epic Memory, AGO's current exhibit exploring the history of the Caribbean and its diaspora.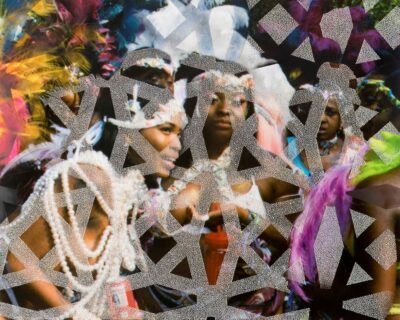 According to the AGO website, "students will explore the relationship between music and society and how cultural identity is found and illustrated in classical music and dance."
Other partners for the virtual sessions include the Toronto Symphony Orchestra and three Toronto History Museums.
"The demand for our Virtual School Programs and its success in bringing art education to classrooms and living rooms across Ontario, all free of charge, reminds us how important art is to the wellbeing of our community," said Audrey Hudson, the AGO's Richard & Elizabeth Currie Chief, Education & Programming.
The AGO has been experimenting with its online offerings throughout the pandemic as the gallery has been closed on and off. As well as their programming for children, they offer a variety of talks, events, and community programs for adults and youth.
Two new video series will launch this winter, one focused on conversations with Caribbean chefs and another showcasing studio tours curated by youth, as well as AGO's first Mandarin and Mohawk language programs.
While families in Ontario navigate through difficult times, it's uplifting to see cultural organizations providing opportunities for children to engage with art for free! As we wait for the AGO and other cultural spaces to reopen safely, we hope these programs will add a little joy to our lives this winter.
You can now register for all of the AGO's virtual events and programs here.
Artwork above is Paul Anthony Smith's, Untitled, 7 Women, 2019, currently part of AGO's Fragments of Epic Memory Exhibition. Image courtesy of the artist and Jack Shainman Gallery, New York.