The Canadian Foundation for AIDS Research (CANFAR) has created a fresh and modern site to help educate youth about sexual health, and so much more. Once you start clicking around Sexfluent.ca, it's obvious how much thought and care went into building this much-needed platform.
Sexual health doesn't operate in a silo, and CANFAR knows this. The Sexfluent site provides young people with an inclusive space to explore topics on mental health, sexual health, gender identity and sexuality, and harm reduction. We're impressed that the digital hub acknowledges the numerous ways that these issues intersect (high school gym class sure didn't).
With bright colours, well-designed graphics, and cool illustrations, Sexfluent hooks from the get-go. A cheerful message greets visitors and assures them that there is zero shame when it comes to exploring questions and themes around sex, gender, and sexuality.
"Welcome to a community of young people who are unapologetically curious about exploring their bodies and sexuality, while inspiring others to do the same. We embrace our differences because that's what makes each and every one of us unique and beautiful!" reads copy on the landing page.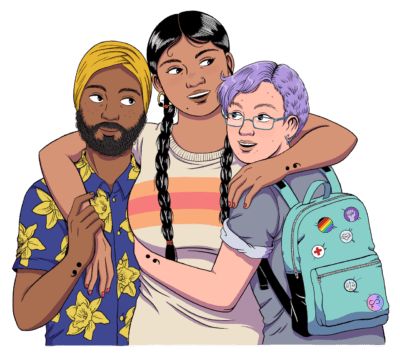 The idea to build Sexfluent stemmed from CANFAR's 2019 National Youth Survey. It was obvious that sexual health education in Canada needed an overhaul, and they also saw the need to address gaps in mental health and harm reduction.
"Sexfluent provides an inclusive, affirming and sex-positive space for youth," commented CANFAR CEO, Alex Filiatrault. "It was created to foster a community of young people to explore their bodies and sexualities to become more confident and empowered to make healthier and safer decisions. Of course, HIV education and prevention remains at the heart of the campaign, but we can positively impact youth's lives by addressing key topics related to sex, pleasure, relationships, and harm reduction."
Consent, online dating, pleasure, HIV, STI's and substance use are examples of some of the topics that youth can find terrific advice and information about. Interactive polls ask users questions like, "How comfortable are you with talking about masturbation?" or "What's your favourite dating app?" Exact language is provided to help young people learn how to establish boundaries in sex. Quizzes are layered into pages, that can help identify what type of communicator you are, because communication is a huge part of sexual health.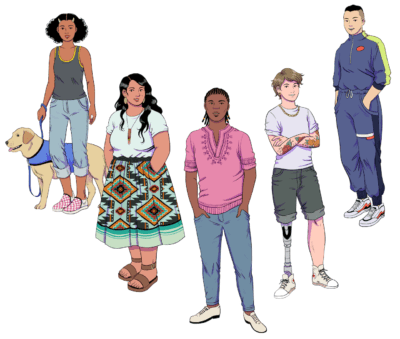 Previous generations in Canada predominantly learned about sex at school (or maybe Degrassi). The school setting experience was often awkward and one-dimensional (anyone else remember unsuccessfully putting a condom on a banana?). In the survey, only 3% of youth chose "teachers", as their preferred method of accessing sexual health information. 42% favour "online/internet" as their source for information. Given that, CANFAR decided to create Sexfluent as a primarily online resource and community.
To help spread the word about this new exciting space, CANFAR has pulled together a Sexfluent Squad, that includes several Canadian and Indigenous influencers and advocates with strong followings on TikTok and Instagram—individuals who have established a reputation for addressing issues about sexual health, sexual identity, and mental health. Current Squad members include Chelazon Leroux, Jordy & Lamymy, Myles Sexton, Kairyn Potts, Tyra Blizzard, Brogan Marshall, Hayley Robinson, Omar Ahmed and Tini Gashi.
The platform is fun and easy to use, and speaks to teens and young adults in a way that's friendly, respectful, and accessible. Sexfluent has the power to change lives. We feel relieved to see that a space like this exists, and strongly applaud CANFAR for taking the initiative to build it—and doing it so damn well.