For years, I tried to curb my drinking problem on my own and failed repeatedly. I'd tell myself, "I'll only drink on weekends," or, "I will just drink beer and wine, no mixed drinks." I'd try to limit myself to two drinks per outing. Maybe three. Four or five if it was Saturday night. The list of schemes went on and on. Did any of them work? Maybe for a week or two, but then I'd binge again, and the spiral of self-hatred, apology texts and brutal hangovers would repeat itself.
No one wants to admit that they cannot manage their drinking, but if you do have a drinking problem, and you're honest with yourself, then you already know that you don't have control. Frankly, as someone who is coming up on seven years of sobriety, I still have to remind myself of this step each and every day.
Once you finally come to terms with the truth, what do you do? You need to address the addiction or you could lose your family, your job, your life. What to do? Get help. GET HELP. G-E-T H-E-L-P. Do not try to do this on your own. It's been proven quite likely that you will not succeed.
In movies, rehab facilities are often painted as places that people want to run from. It's not a prison! Some of my closest friends in recovery have had wonderful experiences in rehab, often meeting lifelong friends while getting clean and sober. My recommendation is to reframe the narrative: realize that a rehab facility is the gateway to a better life, the life you and your loved ones deserve.
Still, I know it can be intimidating. To help break down the stigma of what rehab and getting sober is all about, we connected with Dr. Sheila Shilati at Seasons in Malibu: a dual-diagnosis, world-class drug and alcohol treatment center, located in Malibu, California. Their team, including Dr. Shilati, specializes in treating many types of addiction that include cocaine addiction, alcoholism, prescription drug abuse, and opiate addiction.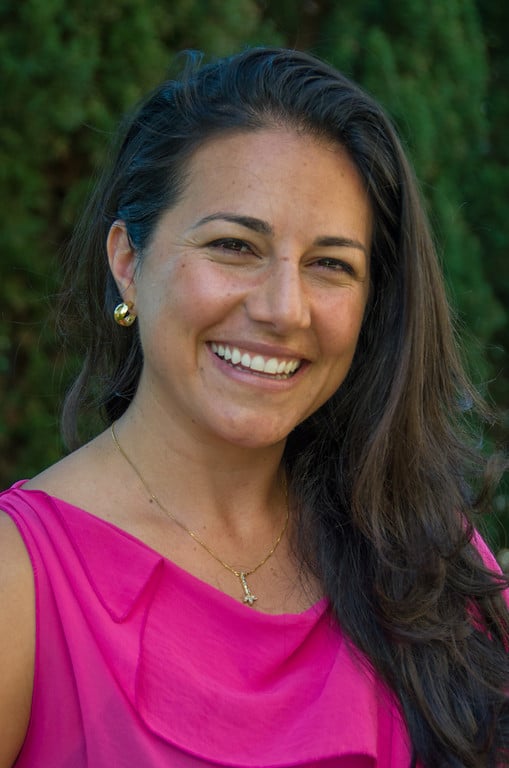 We asked Dr. Shilati some questions about her experience, rehab misconceptions, and about the CARF-accredited Seasons in Malibu facility. Here's what she had to say:
SDTC: What are the biggest concerns that people have about entering rehab?
SS: [Their biggest concern is] whether or not they will get better. Individuals come in scared, worried and second-guessing their decisions for a variety of reasons. On most occasions, these are normal concerns regarding how quickly they can get better, what kind of treatment will they receive and how much their loved ones can be involved.
What can guests expect upon arrival?
Guests can expect a professional, warm, comforting environment with a gorgeous ocean backdrop and on-site doctors ready to treat them.
How long do most of your guests stay?
Guests typically stay anywhere from thirty to ninety days.
What are some of the biggest misconceptions people have about rehab?
1. Rehab is only for hardcore addicts.
2. Rehab is an institution not offering any comforts.
3. Rehab is filled with individuals who are not motivated to get sober.
When it comes to treating addicts and alcoholics, what is the guiding philosophy at Seasons in Malibu?
Treating both the system and the individual with an approach that takes the unique aspects and needs of the individual into account.
What is the most rewarding part of your job?
Getting to see and be a part of the incredible transformations of the clients upon discharge.
What led you to this type of work?
Despite what we may or may not share, there is a little bit of us in all of the clients that come through here. By working to heal them, it reminds us all that we are capable of so much hope.
In your opinion, what is the biggest stigma surrounding addiction, and how does Seasons in Malibu work towards changing that?
[The biggest stigma is] that addicts have a choice about their use. [People] dismiss the importance of recognizing the disease plaguing their ability make good choices. Seasons treats the underlying causes and looks to eliminate the symptoms related to addiction instead of just helping someone stop using.
How does one know if they are the right fit for Seasons in Malibu?
It starts by an initial conversation with our team who will take the time to assess your specific needs and discuss the best strategy for your recovery.
Beyond being a facility that offers detox, alcohol rehab, drug rehab, systemic therapy and aftercare, Seasons in Malibu has three acres of property overlooking the beach and offers patients access to a variety of activities, including hiking, art therapy, yoga, meditation classes and so much more, because recovery is more than just working with addiction counsellors and professionals.
For more information on the facility, located just north of Los Angeles go here. To read more about the Seasons in Malibu philosophy on treatment, go here.
Lastly, know that you can do it, and that life on the other side is far better than you could ever imagine. Sobriety isn't just okay; it's totally effing beautiful. One day at a time.
Thank you for allowing me to share some of my story with you today. She Does The City would also like to thank Dr. Shilati for sharing her thoughts with us and Seasons in Malibu for sponsoring this important post.