Carly Whitmore & Caitlynn Fairbarns are the founders of Temper Tantrum, a queer feminist art collective. They just launched their online marketplace that supports self-identifying women artists who are creatively outspoken.
We got up to speed with them this week.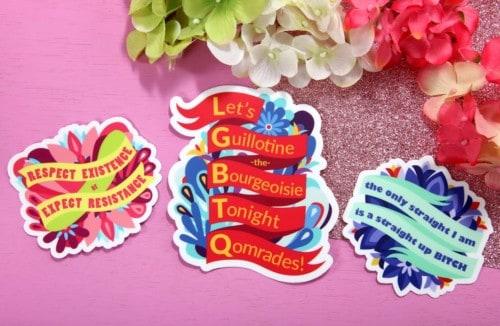 SDTC: What was the impetus behind Temper Tantrum?
Carly: In the fall Caitlynn and I ran a pop-up shop for OCAD University in Yorkville Village. We really loved providing artists with money from selling their work. We also really enjoyed working together. We thought if we could do that, we could run our own marketplace.
Caitlynn: Both Carly and I have tabled at a bunch of different shows across Ontario and learnt a lot from the experiences. Some of the shows were amazing and some weren't. We wanted to take what we learnt and try to provide an awesome and collaborative way for artists to sell their work. It's also just a lot of fun to work with Carly so I was open to working on something with her.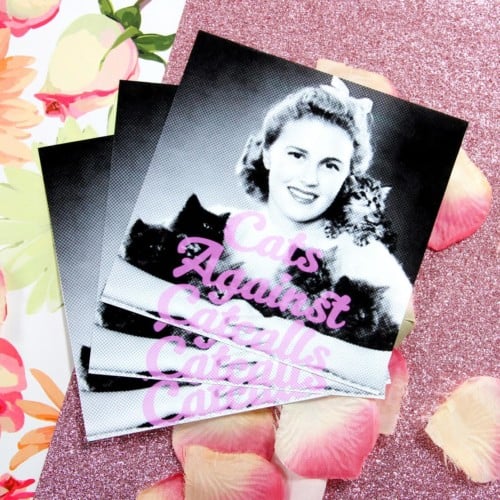 What's your background in art?
Carly: Caitlynn and I met when we were students at OCAD University. We were both photography majors but our art practices are really different. We kind of bonded over our love of DIY and feminist art.
Caitlynn: Carly and I went to art school and realized shortly after we graduated that sometimes our work fits into a gallery space but most of the time we have a lot of fun tabling and being a part of pop-up shops. We both enjoy getting to know people and talking about our art, which we find we can do more so at art tabling events.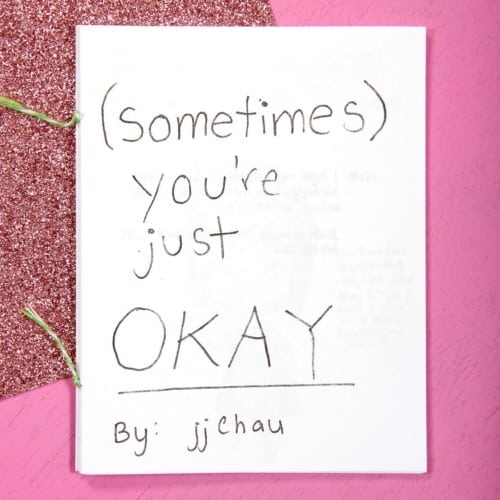 How do you go about selecting the pieces to sell on the site?
Carly: Being involved in the arts community and tabling scene, we already had a list of artists that we enjoyed working with and wanted to promote. It was easy to get the first group of artists together. Going forward we would love to open up and have Temper Tantrum expand. We will be having a call for submissions in October to bring more people on the team.
Caitlynn: We are open to all mediums of art being on Temper Tantrum. We are really just looking for work that fits our mandate. We love to support art in all different forms.
Our Mandate:
We are here for emotional outbursts, for stubbornness, for defiance. We believe in shouting loudly and expressing yourself emotionally and politically. We believe that anger can be creative, that making art isn't just a feminist act; it's also new, groundbreaking, and unique! We want to celebrate self-identified women of all shapes, sizes, ethnicity, beliefs, all with a past and a distinct story to tell.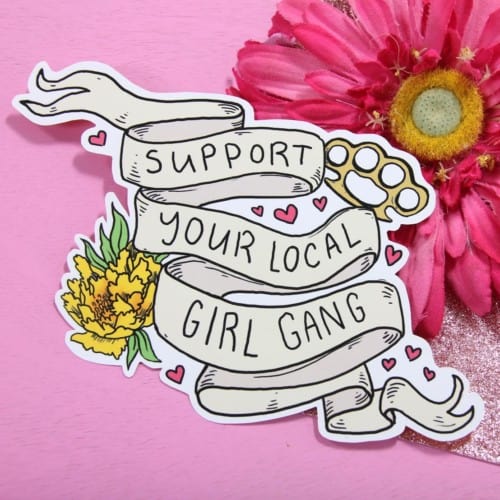 We really love the old-school DIY 'zine aesthetic Temper Tantrum has going on. Was this your intention for the site? What is it about zine culture that appeals to the feminist in you?
Carly: I think zines were born out of feminist culture. Temper Tantrum is just contributing to a long history of feminist makers and feminists supporting other artists.
Caitlynn: It was definitely our intention to have a zine/feminist/DIY aesthetic for Temper Tantrum. The riot grrrl movement was an inspiration and a starting point for where we want to go with the marketplace. We want to take that as a bases and include diverse voices and perspectives with our zines and art.
Current fave piece for sale?
Carly: jj Chau's zine, (sometimes) you're just okay! It is so personal. You get to know her through the zine, and it was really brave of her to be so open. I don't think I could be as honest as she was. She's openly vulnerable. It's amazing for her to be open that way with complete strangers.
Caitlynn: Tough question! I love the "Support Your Local Girl Gang" sticker set by Keight Maclean. To me, it really embodies what Temper Tantrum is all about. Plus I love all of Keight's illustrations.
What's in store for the rest of the year?
Carly: We will have a booth at Camp Wavelength in August! We are going to have exclusive posters and other merch available there. In the fall we will be hosting a Temper Tantrum pop-up where you can buy all the products in person as well as some other event-exclusive products. Look out for our call for submissions in October. We are really excited to be bringing on new artists in the new year!
Caitlynn: Very shortly we will be introducing some patches to our shop that we are really excited for! Although our main focus is keeping the site looking cute and having fun products, we will be doing a few selective pop-up shops in the next couple of months. Follow us on Instagram for more details (@tmprtantrum) and if you want to be a part of our newsletter, send an email to tmprtantrum@gmail.com